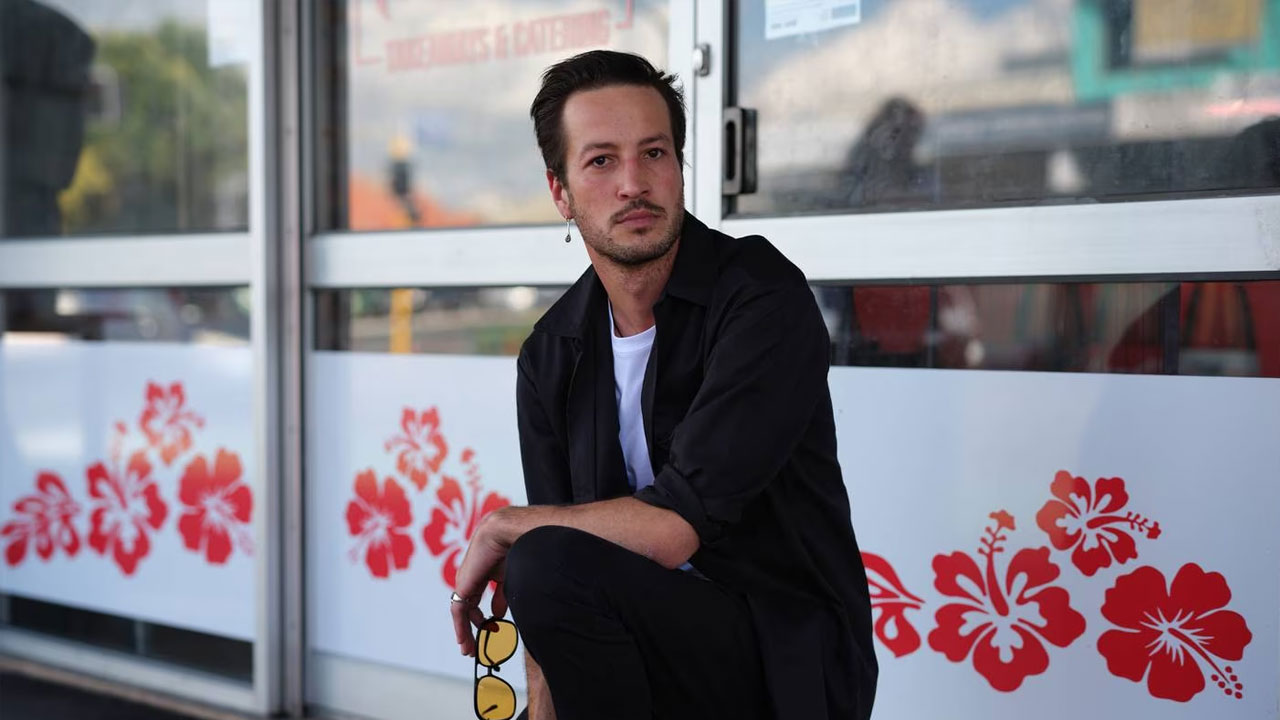 Marlon Williams is opening for Lorde on her upcoming Solar Power tour. [Source: NZ Herald]
The first thing Ella Yelich O'Connor does when she gets back home to New Zealand is head to a supermarket.
"I'm going to the supermarket quite quickly, yeah. I do really like to get groceries. It makes you feel quite calm, you know, like 'I've got olive oil again'," laughs the artist known as Lorde.
The Grammy-winning artist, 26, has been hiding out in her hometown of Auckland since November and is finally set to start the New Zealand leg of her long-awaited Solar Power tour next month.
Article continues after advertisement
But first, she's making the most of summer in Tāmaki Makaurau – despite the weather.
"I mean, it has rained the entire summer, but I still feel like I've had such a nice break after quite a big year of shows and travel," she tells the Herald.
So, what's on her summer bucket list? Op shopping, lunchtime swims, fishing and food.
"I really like how a swim is just part of your day in summer … it's definitely not something you can do in New York. I obviously love seeing my family. I love to get up for a fish. That always feels like summer has begun, once I've done that. And then just eating all the yum s*** that I haven't eaten for six months!"
You might spot her at Ockhee on Ponsonby Rd.
"I just love that restaurant so much. I think Paul [Lee] did something so clever with that. And I crave it, I like to think about those dishes. I also love Yuzu. Shout out to Jane."
And it's good to be home after living her life in the public eye – something she has dealt with for the past 10 years. It's also something she has in common with former New Zealand prime minister Jacinda Ardern, who cited the pressures and responsibilities of a public-facing role in her resignation speech earlier this month.
Does she have a message for the former PM? "I texted it to her," she says.
"I can't even imagine the amount of pressure she has faced. When your firm or your workplace is under scrutiny, that is shared.
"It's not aimed at your face, your name, you know. It's just a different feeling when it's more targeted," she says.
But for Lorde, that pressure isn't necessarily always a bad thing.
"I think it's good for public figures to be held accountable and to feel that there is that pressure.
"I'll always feel it, but I'm used to it at this point as well. It's something that I live with comfortably."
Her younger sister Indy has just set out to carve her own path in the music industry.
"It's cool seeing how the upbringing that we had, which prioritised being creative and artistic and being into language, it's cool seeing that have an effect on her as well," Yelich O'Connor muses.
"And she's very much always the performer in our family. She's super charismatic. So yeah, it feels right for her to be doing that.
"I try to always be there for her when it comes to stuff relating to the business side of it, or the stuff to do with people, because I've got experience with that sort of thing."
She's had the time to perfect the art of keeping that boundary between her public and private life, something that's more important to her than ever.
"That's always been a big thing for me, and particularly now," she says.
"Like, I don't post a tonne on social media, I send out my newsletter.
"I am super private and it's just sort of always been the way that I've done it, which does work so well for me and gives me that quality of life. There are places where I can be private, which is awesome."
After 10 years, she still finds it "more nerve-wracking" playing on her home turf – so she "begged" fellow Kiwi Marlon Williams to open her upcoming New Zealand shows.
"There's something about everyone I know being there and seeing me in this different way than what they know me as," she admits.
"So I literally said to him, 'this will make me feel so much more comfortable if you at all wanted to do this for me'. And I'm very lucky that he said yes. Because he could probably sell more tickets than I could, to be honest. He's just so in demand."
Williams came along on her tour of Europe and the UK last year.
"It was delightful having him be backstage to do our warm-ups with us and seeing my whole band grow to love him in the way that we love him," she gushes.
"And just get to like, have a cuddle from that gorgeous, tall man, you know!"
And it's her love of the outdoors that inspired her choice of venues for the Solar Power shows, which include stops at Christchurch's Electric Avenue festival, vineyards in Hawke's Bay and Upper Moutere, Wellington's Days Bay and the Outerfields at Auckland's Western Springs.
"This album is very much set in natural light, golden hour," she says.
"And I really think it makes a difference to the show, to the feeling of the show, seeing it in that kind of environment. The stage set is a take on a sundial, and it's made of natural materials. So it just looks right outside. My preference is to just play outdoor shows."
She acknowledges that fans have been "so patient" in waiting to see her perform live again after what's been a tough few years for the music industry.
"Our industry has had a really, really, really tough time," she says.
"There are so many parts to it. And there's a real shortage of people who are qualified to do what needs to be done. There's the financial side of it. So I hope that this stuff will start to even out, but it's very tough and I think talking about it is good because as a concert-goer, I would have no idea what was going into making the shows that I was going to happen.
"So I think just for people to be aware of that is a good thing."