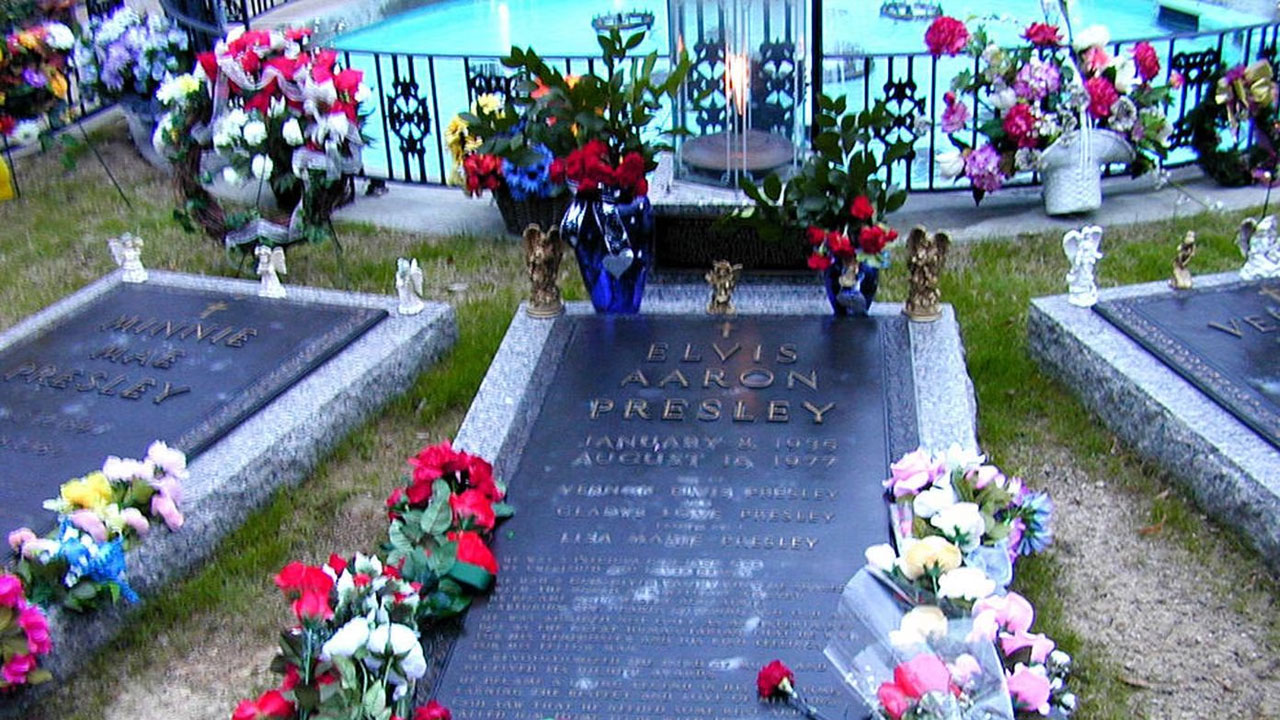 Lisa Marie Presley will be laid to rest alongside her family in the cemetery at Graceland. [Source: NZ Herald]
Lisa Marie Presley will be laid to rest at Graceland, the iconic estate passed down to her from her father Elvis.
According to the Daily Mail, the 54-year-old, who died after suffering two sudden heart attacks, will be laid to rest opposite her father and next to her son Benjamin Keough at a memorial service this weekend.
The service will reportedly be open to the public – who have visited Graceland in droves to pay homage to Elvis ever since his death in 1977.
Article continues after advertisement
The decision to bury Presley in the family plot brings to fruition her fears about mortality which remained a heavy presence since her father's death when she was just 9.
The Daily Mail reports Presley often discussed her own death and called the backyard at Graceland a "graveyard".
In a 2003 interview with Playboy she asked: "How many people have a family grave in the backyard?" How many people are reminded of their fate, of their mortality, every f**king day? All the graves are lined up and there's a spot there, waiting for me, right next to my grandmother."
On January 8 this year, Presley made what was to be her final appearance at Graceland to celebrate what would have been her father's 88th birthday. She told a gathering crowd:
"You are the only people who can bring me out of the house.
"I'm not kidding. I love you back and that's why I'm here."
According to the Daily Mail, preparations are underway for Presley's grave site among her relatives, many of whom also died of heart-related conditions.
Elvis died at the age of 42 from cardiac arrhythmia with ventricular fibrillation, a condition where the heart beats abnormally and then stops, and her grandmother, Gladys Love Presley, died from heart failure, she was 46.
Presley's grandfather, Vernon Elvis Presley, died at 63 from a cardiac arrest.
According to TMZ, a stage is being constructed for this weekend's memorial service and while it is unknown if any celebrities will speak, the Graceland website notes: "In lieu of flowers, the family encourages all who wish to send something to do so in the form of a donation to The Elvis Presley Charitable Foundation."