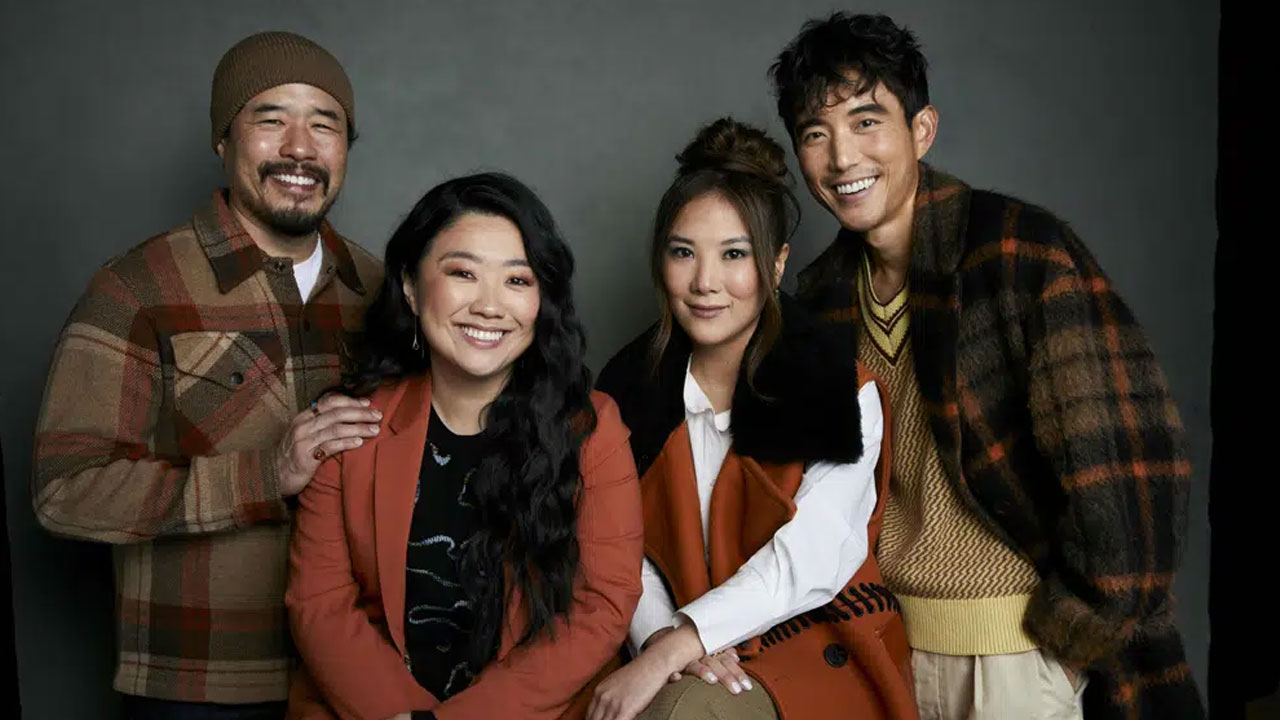 [Source: AP Entertainment]
Randall Park was a struggling actor when he first encountered Adrian Tomine's graphic novel "Shortcomings" in 2007. The story focused on a twentysomething Japanese American man named Ben, who is trying to find himself in the Bay Area along with his girlfriend Miko and best friend Alice, who is a lesbian. They are all flawed, complex and figuring things out, sometimes inelegantly. Park was obsessed.
It would take about 15 years for "Shortcomings" to become a feature. By then Park had, in his words, aged out of the role. But he got a cooler gig out of it: Feature film director. "Shortcomings" had its world premiere Sunday at the Sundance Film Festival, where it is playing in competition, with Sherry Cola as Alice, Ally Maki as Miko and Justin H. Min as Ben.
Park had known Cola and Maki prior to casting the movie. Casting Ben was a bigger challenge, he said, because he is a difficult, sometimes unlikeable character.
Article continues after advertisement
For Min, it felt like a revelation to play a three-dimensional character with nuances and contradictions.
Park, who has directed episodes of "Fresh Off the Boat," was influenced by some of Noah Baumbach's films like "Frances Ha," and Alexander Payne's "Sideways" for "Shortcomings."
He also has a brief cameo in the film, as a waiter. But that was less a product of him wanting to be in the movie than the nature of an independent film made during COVID-19. For Min, getting to act against Park, and seeing him get Cola to break character and laugh, was one of the most fun days on set.
The film, which is up for acquisition at the festival, begins with Ben and Miko watching a film on the big screen that is a not-so-subtle reference to "Crazy Rich Asians." Afterwards they get into a debate about its merits. Miko loves it. Ben, who considers himself a cinephile, doesn't. And they discuss the idea of representation for representation's sake.
It also perfectly sets the stage for what's to come in "Shortcomings," as the characters grapple with their identities.
Park, who loves "Crazy Rich Asians," empathizes with the burden to represent everybody.