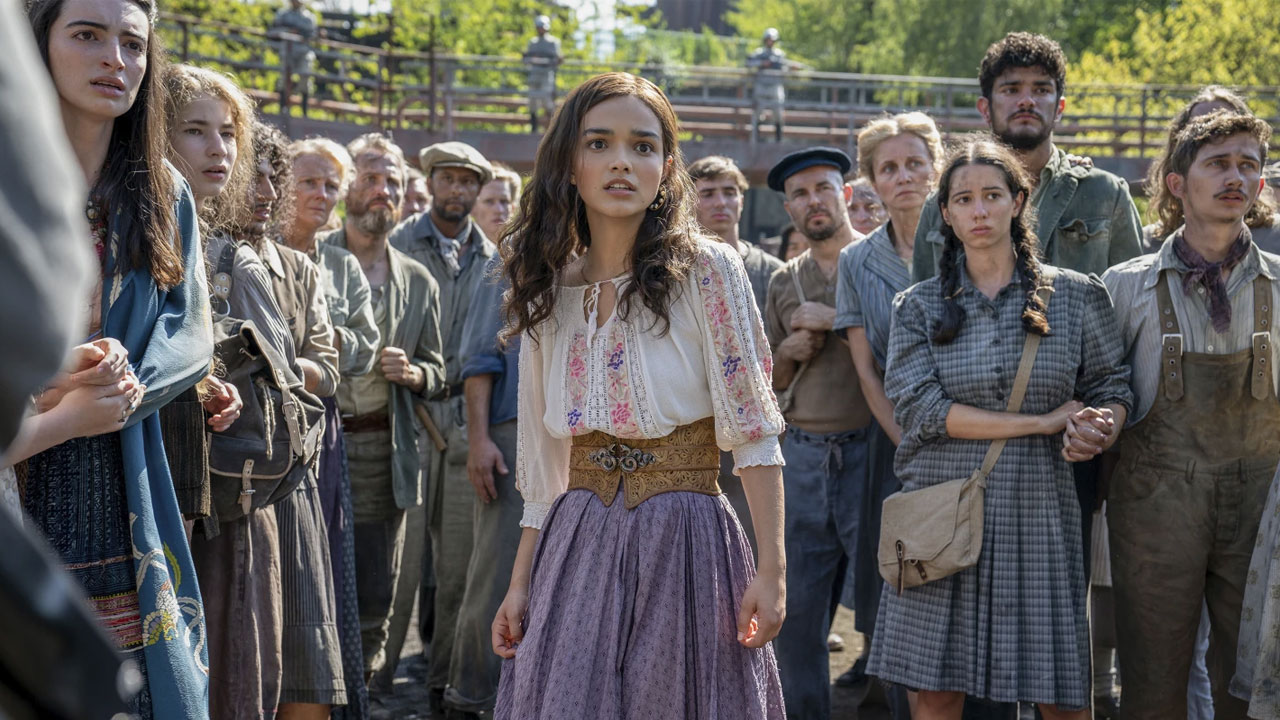 [Source: AP]
"The Hunger Games: The Ballad of Songbirds & Snakes" topped the North American box office in its first weekend in theaters with $44 million in ticket sales, according to studio estimates Sunday.
It was a busy weekend at the multiplex, leading into the often lucrative Thanksgiving corridor. And while there was plenty to choose from at the buffet, not everything could be a hit. Audiences had "The Marvels," which plummeted a record 78% in its second weekend, as well as the nationwide debuts of the family-friendly "Trolls World Tour," Taika Waititi's soccer comedy "Next Goal Wins" and the R-rated slasher "Thanksgiving" all in wide release.
"The Ballad of Songbirds & Snakes" is an interesting case study for a franchise that's been dormant for 8 years and is testing the waters for a new era. Its $44 million from 3,776 locations, including 1,610 premium screens, marks a low for films carrying "The Hunger Games" in the title. The four Jennifer Lawrence films all broke $100 million in their first weekends (the high point was the first with $158 million in 2013, the low was the last one with $102.7 million in 2015).
Article continues after advertisement
But it's a more nuanced story for Lionsgate, which operates differently from legacy studios by licensing its titles to international distributors which helps cover a significant portion of the film's budget. The filmmakers kept this around $100 million, which was also offset by tax credits for filming in Germany.
With an added $54.5 million from 87 international markets, the film has already earned $98.5 million out of the gates. The studio considers it a strong start for the prequel, set 64 years before Katniss Everdeen entered the picture, with a new cast led by Tom Blyth and Rachel Zegler.
"Historically attempting to do prequels, especially with no returning cast, can be a very challenging proposition," said Adam Fogelson, the vice chair of the Lionsgate Motion Picture Group. "The fact that we're sitting here at basically $100 million on opening weekend around the world is, I think, a testament to the quality of the movie, the quality of the talent that worked on the movie and a campaign that was both successful and efficient."
For Fogelson and the filmmakers, "The Ballad of Songbirds & Snakes" represents something completely new, darker and more dramatic that opens up new possibilities, provided author Suzanne Collins wants to tell more stories. To judge it against the Jennifer Lawrence movies at the height of Collins' books popularity, he said, would be "a complete disservice to this movie as a standalone."
Also, he noted, "From a pure crass business perspective, it's going to end up being an incredibly successful proposition for Lionsgate."