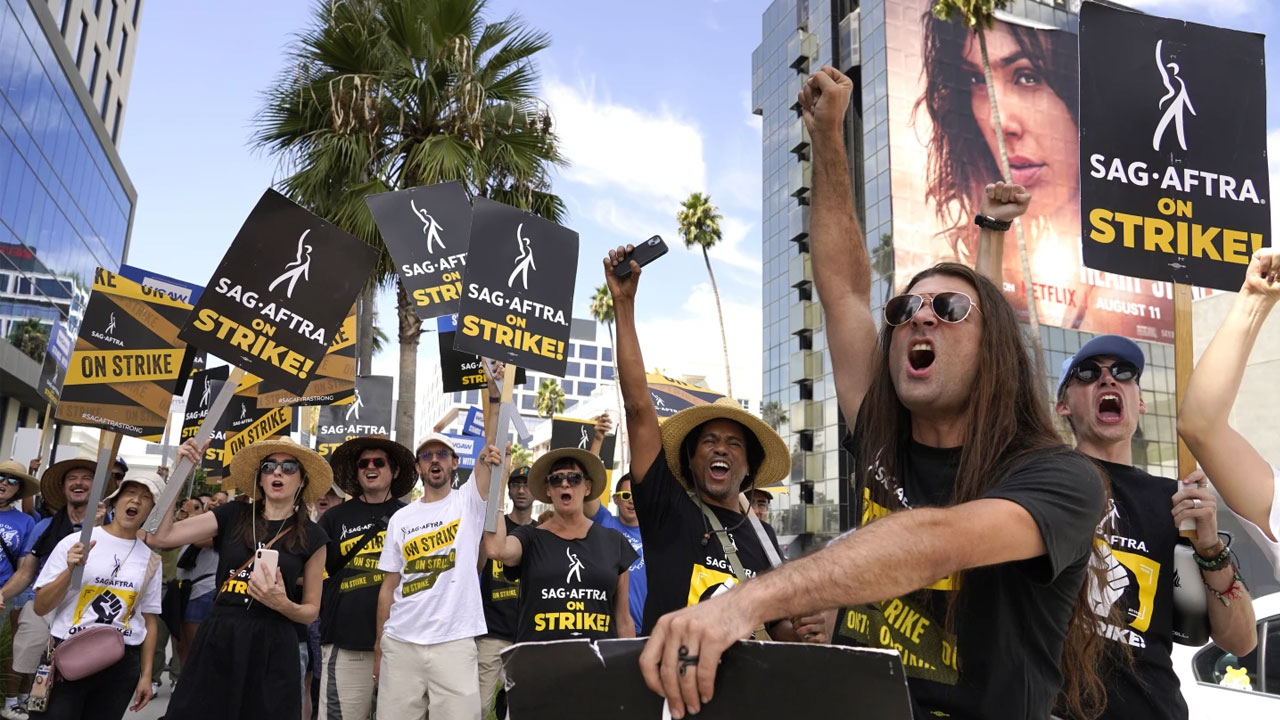 [Source: AP]
With the Hollywood writers strike over, actors will now get a shot at cutting their own deal with studios and streaming services.
The Screen Actors Guild-American Federation of Radio and Television Artists announced Wednesday night that strike negotiations with studios would resume Monday. The guild said several studio executives will attend, much as they did during marathon sessions last week that helped bring the nearly five-month writers strike to an end.
Monday is the same day that network late-night hosts will return to the air.
Article continues after advertisement
Bill Maher led the charge back to work by announcing early Wednesday — hours after writers became free to work again — that his HBO show "Real Time with Bill Maher" would be back on the air Friday. By mid-morning, the hosts of NBC's "The Tonight Show Starring Jimmy Fallon" and "Late Night with Seth Meyers," ABC's "Jimmy Kimmel Live," and "The Late Show With Stephen Colbert" on CBS had announced they'd also return, all by Monday. "Last Week Tonight" with John Oliver was slated to return to the air Sunday.