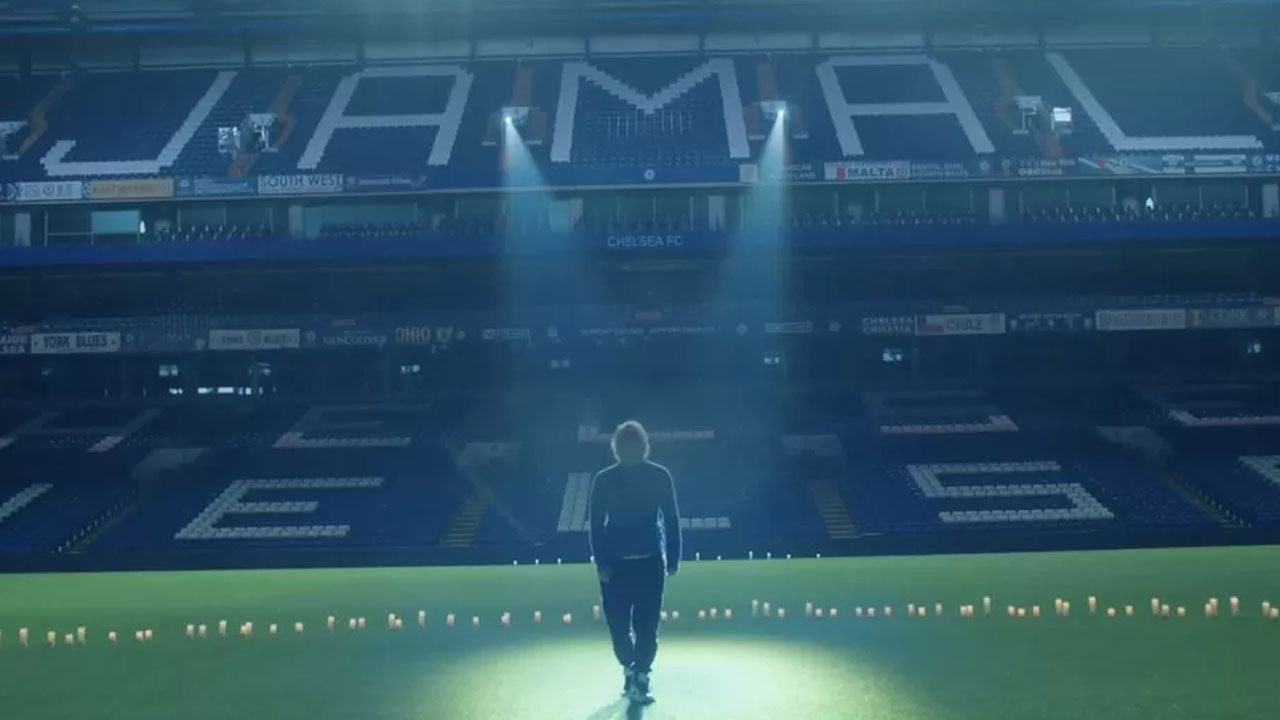 Ed Sheeran performed the freestyle track at Chelsea FC's Stamford Bridge stadium. [Source: BBC Entertainment]
Ed Sheeran has released a song, called F64, in tribute to his friend Jamal Edwards nearly a year after his death.
It has been released on Edwards' music platform SBTV, on which Sheeran rose to fame more than 10 years ago.
Edwards was a lifelong fan of Chelsea FC, with the video for the track filmed at the team's Stamford Bridge stadium.
Article continues after advertisement
The DJ and entrepreneur's mum, Brenda Edwards, has also been raising awareness of her son's death by campaigning for more CPR training.
CPR is cardiopulmonary resuscitation and should be administered if someone is unconscious or not breathing properly.
Jamal Edwards died aged 31 from cardiac arrhythmia after taking recreational drugs in February 2022.
Speaking on BBC Radio 5Live on Thursday, Brenda Edwards said her son always helped others, and she was proud to carry on his legacy.
Jamal Edwards was credited with launching the careers of Dave, Jessie J and Sheeran on his YouTube music channel SBTV.
He would mentor and pay for the music and video production for upcoming artists.
Edwards championed Sheeran's music early in his career and put a video of him performing on YouTube in 2010.
It caught the attention of his now manager, Stuart Camp and landed him a record deal with the label Atlantic.
Sheeran raps in his freestyle track, which carries a language warning, about spending more than a week with Brenda Edwards after Jamal Edwards died.
The 31-year-old Grammy award-winner is lit up in a circle of candles in the stadium, with Jamal Edwards' name spelt out on the seats at the stadium appearing in the background.