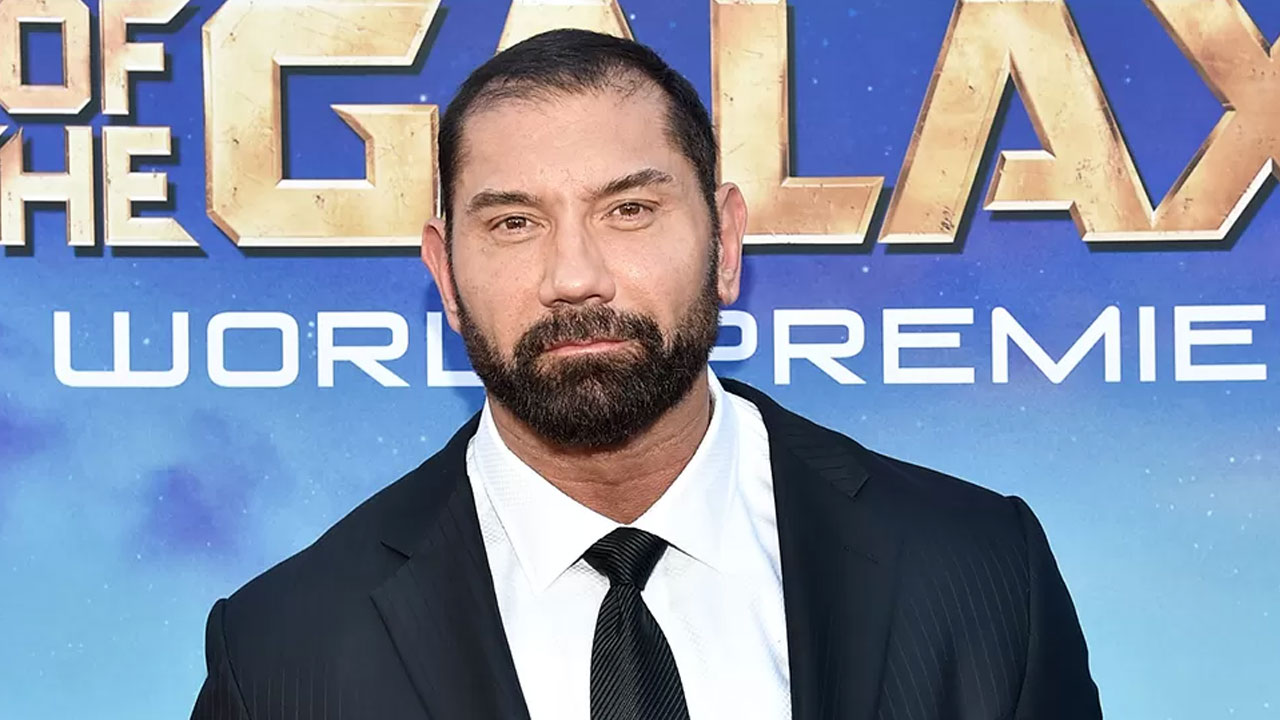 [Source: BBC Entertainment]
Dave Bautista says he feels "relief" that his role as Drax in Guardians of the Galaxy is coming to an end.
The professional wrestler-turned-actor is "grateful" to have played the character in the popular Marvel films but says he doesn't want it to be his "legacy".
Volume 3 hits cinemas in May and is expected to be the last in the series.
Article continues after advertisement
"It wasn't all pleasant. It was hard playing that role," he said in an interview with GQ Magazine.
Bautista stars as the dopey, often socially unaware character alongside Chris Pratt, Zoe Saldana, Bradley Cooper and Vin Diesel in the movie.
He said the gruelling make-up process to transform him into the reformed intergalactic criminal "was beating me down".
"And I just don't know if I want Drax to be my legacy – it's a silly performance, and I want to do more dramatic stuff."
Before acting, Dave enjoyed a successful career with World Wrestling Entertainment (WWE), gaining fame under his ring name Batista.
He also spoke about comparisons with Dwayne Johnson, aka the Rock – arguably the most successful wrestler turned actor.
He said it was never his intention to imitate The Rock, but said he does "just want to be… a respected actor".
"I'm nervous about things. But I can force myself to do things that make me uncomfortable, because I know I'm not going to get anywhere if I don't.
"I may cringe after the fact, but I'm not going to let that fear hold me back," he told the US magazine.
Dave isn't alone in having a rather bleak look back at a role that's given him and his fans so much.