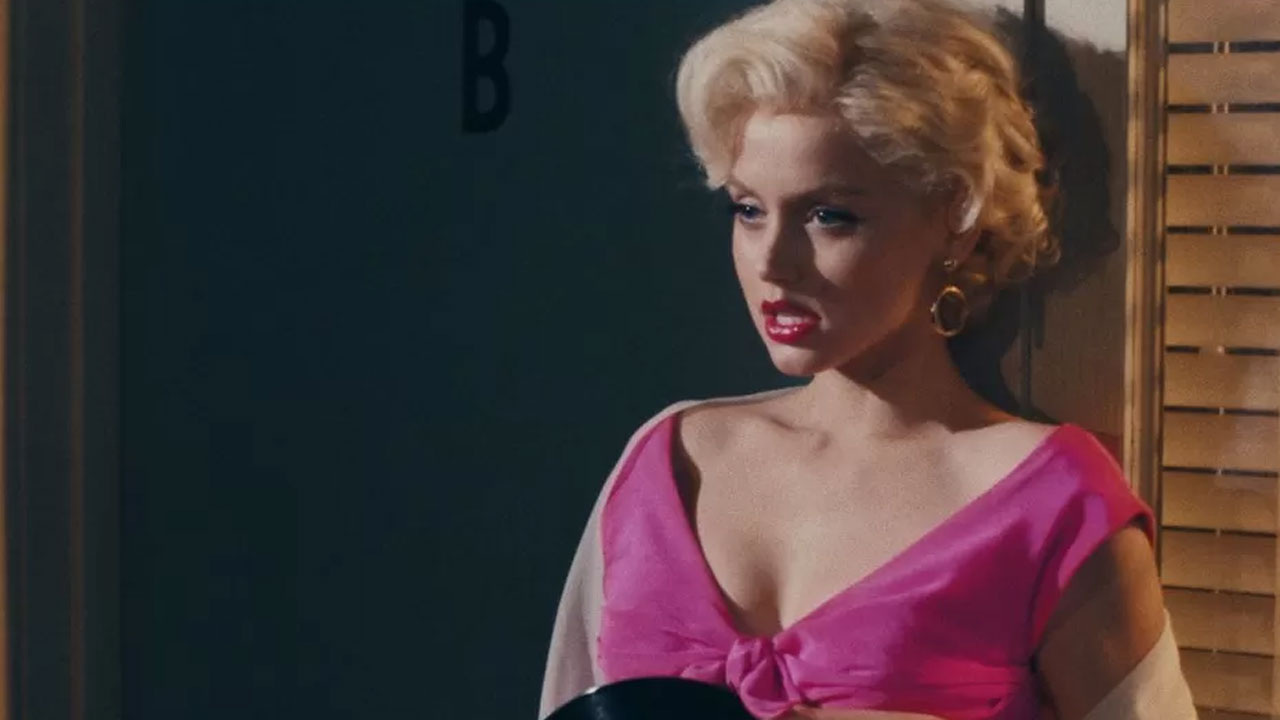 Ana de Armas plays Marilyn Monroe. [Source: BBC Entertainment]
A biopic of Marilyn Monroe's life, Blonde, has received the most nominations for this year's Razzies with eight.
Good Mourning, a comedy by rapper and singer Machine Gun Kelly, is just behind with seven nods.
The awards have also given double Oscar winner Tom Hanks three nominations, with one for his performance in Elvis.
Article continues after advertisement
However, Baz Lurhmann's Elvis biopic has so far received approval from critics, with nine Bafta nominations.
The Golden Globes saw lead actor Austin Butler win best performance by an actor in a motion picture drama.
Hanks' portrayal in the film of Colonel Tom Parker is nominated in the Razzies' worst supporting actor category, whilst his "latex-laden face and ludicrous accent" also feature in the worst couple category.
There are plenty of critically acclaimed actors who have won Razzies, including Leonardo DiCaprio, Eddie Redmayne, Ben Affleck, Halle Berry and Sandra Bullock, along with Sir Laurence Olivier, Al Pacino and Marlon Brando.
The Razzies organisers describe their awards as the "ugly cousin to the Oscars", and highlight what they see as the worst films of the year, revealing their winners on 11 March – the day before Oscars.
Disney's live-action remake of Pinocchio is recognised in six categories, including a third nomination for Hanks in the worst actor category. Its nominations are also up for worst picture and worst remake.
Blonde, which stars Ana de Armas as Monroe, is described by the Razzies as a film "movie-goers liked even less than critics did".
Critics have been mixed on the film, with The Guardian calling it "a bit much" and "full of historical distortions, rumours and pure fictional projection". But Todd Gilchrist wrote in AV Club that "what Ana de Armas does in Blonde is nothing short of transformative".
It is up for worst picture and worst screenplay, while Andrew Dominik is up for worst director, and is named in the worst screen couple category.
Good Mourning, about a star who must choose between his one true love and getting a starring role in a major film. is up for worst picture, worst director and worst screenplay. Saturday Night Live's Pete Davidson recognised in the worst supporting actor category, for his short cameo in the film.
Not safe after winning worst supporting actor last year for his portrayal of Paolo Gucci in House of Gucci, Jared Leto receives another nomination. This time he's been upgraded to the worst actor category for playing Dr Michael Morbius in the Marvel Comics superhero film Morbius.
Morbius, which sees two brothers become living vampires, is nominated for worst picture, worst supporting actress, worst director and worst screenplay.
Two of the films in Netflix fan-favourite trilogy 365 Days are also recognised by the Razzies critics – 365 Days: This Day and The Next 365 Days, as they both came out in quick succession in 2022.
The erotic thriller series is based on books by Polish author Blanka Lipinska and they are nominated in the worst remake and worst screen couple categories.