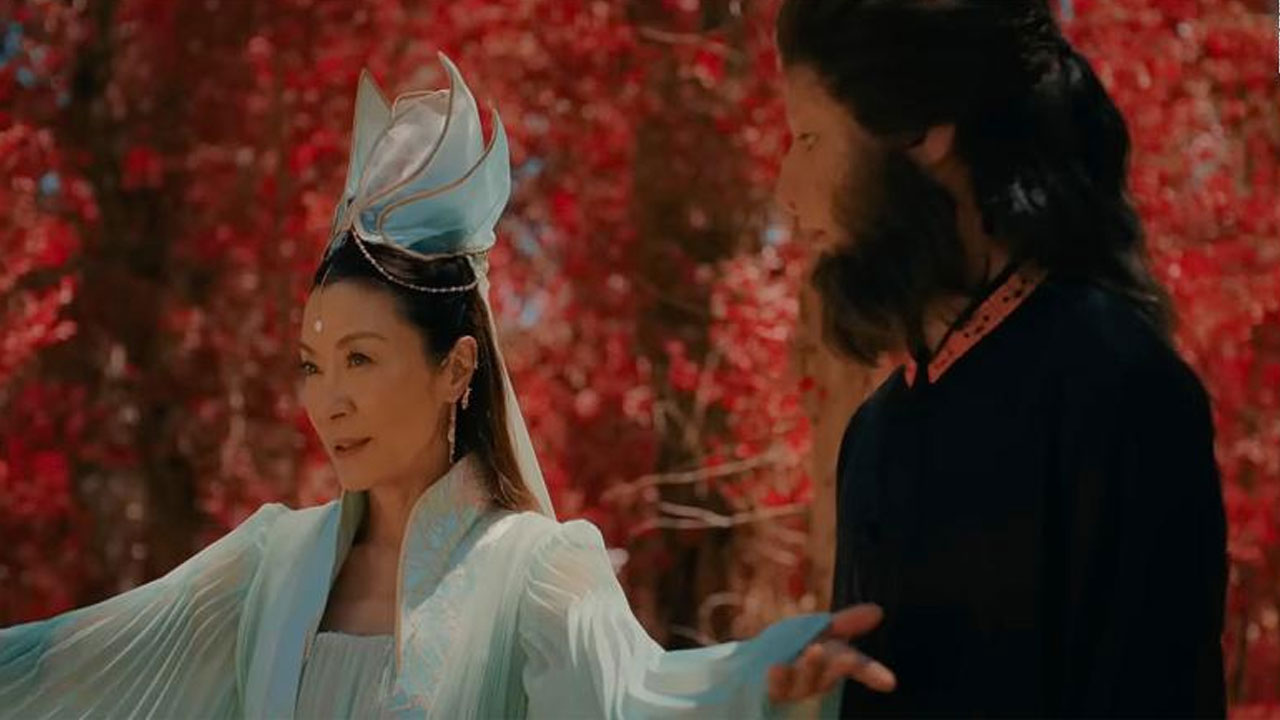 [Source: CNN News]
There is no getting away from the success that is "Everything Everywhere All at Once" — and Disney is leaning in to that.
Two of the films stars made history Sunday night for the Asian community at the Academy Awards after Michelle Yeoh won the best actress Oscar and Ke Huy Quan snagged best supporting actor.
During the event, Disney+ also debuted a first-look at "American Born Chinese," which stars the pair, as well as a guest-starring appearance by their "Everything Everywhere All at Once" castmate, Stephanie Hsu.
Article continues after advertisement
"American Born Chinese" is based on the graphic novel of the same name by Gene Luen Yang. The series is about teenager Jin Wang as he navigates high school and home life.
"When he meets a new foreign student on the first day of the school year, even more worlds collide as Jin is unwittingly entangled in a battle of Chinese mythological gods," according to a press release for the series.
"American Born Chinese" premieres May 24 on Disney+.
But it was only one of the reunions that happened at the Oscars. Here are a few others:
Ke Huy Quan and Harrison Ford
Quan first came to fame as a child star in the 1984 film "Indiana Jones and the Temple of Doom," starring Ford.
Some viewers were emotionally wrecked when Quan made a beeline for Ford when "Everything Everywhere All at Once" won best picture, which Ford presented, and kissed his former costar on the cheek after hugging him exuberantly.
Ke Huy Quan and Brendan Fraser
It was a big night for Quan and an even bigger one for "Encino Man" fans.
As Academy Award's host Jimmy Kimmel pointed out, it was pretty wild that Quan and Fraser, who costarred in the 1992 film, were both nominated.
And they both won as Fraser took home the statue for best actor for his starring role in "The Whale."
Dwayne "The Rock" Johnson and Emily Blunt
Johnson had a reunion with his "Jungle Cruise" co-star Emily Blunt on the Oscar's red carpet (which was really champagne) and the two presented the night's first award together on stage.