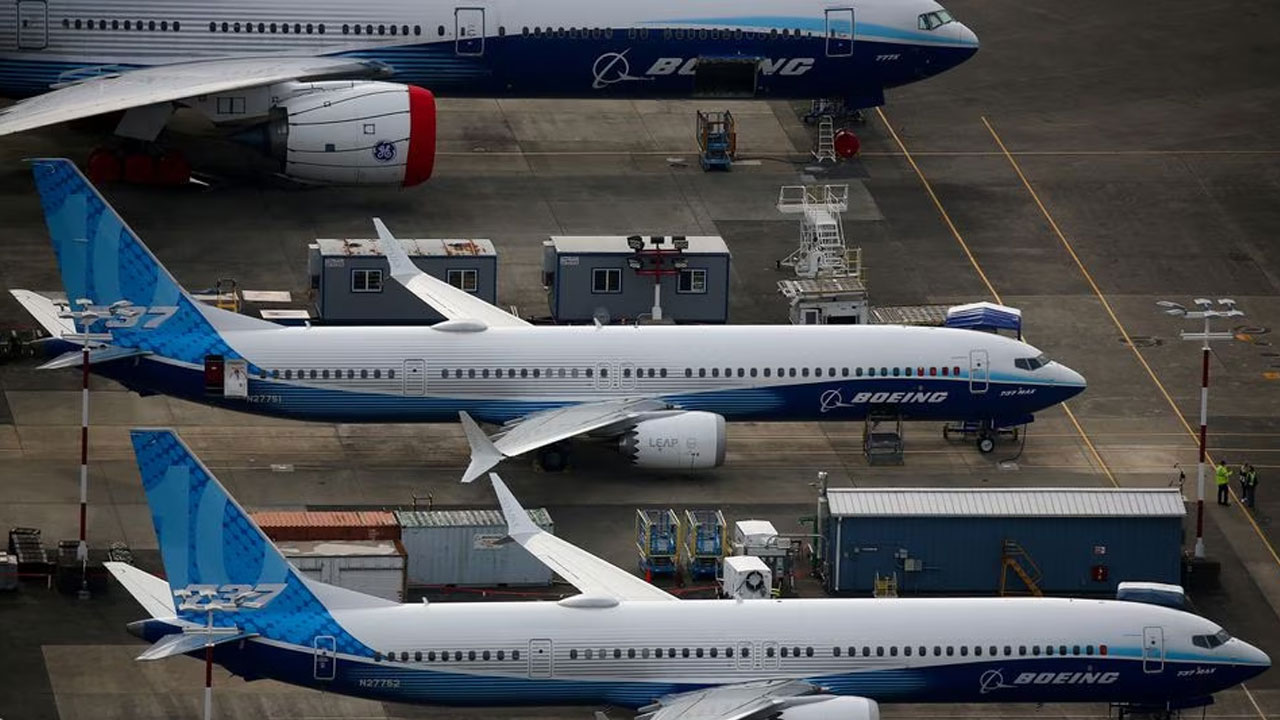 As Boeing (BA.N) battles disruption in its supply chains, investors will be looking for the largest U.S. planemaker to satisfy questions about its planned ramp-up for commercial jets and set aside concerns over losses in major defense projects when it reports earnings Wednesday.
Boeing has seen 737 MAX customer demand recover briskly after two crashes and the COVID-19 pandemic battered the airline industry. Chief Executive Dave Calhoun said in October Boeing has "mitigated these existential moments."
Boeing is expected to report an increase in fourth-quarter revenue to $20.38 billion from $14.79 billion in the same quarter last year, with earnings of 26 cents a share, according to Refinitiv data.
Article continues after advertisement
However, analysts warn Boeing still faces major risk to increasing aircraft production, as supply chain recovery and additional regulatory requirements could delay schedules.
"It's not just a simple production recovery story," said Aerodynamic Advisory analyst Richard Aboulafia, who pointed to Boeing's backlog of hundreds of undelivered 737 and 787 planes sitting in storage.
Boeing plans to increase production of its flagship 737 MAX family of narrowbody airliners, which make up most of the company's sales volume, from 31 planes a month to about 50 by 2025. Executives previously pointed to supply chain bottlenecks as the major driver for lagging 737 MAX production, and investors will be listening for details about how many aircraft are expected to be manufactured and delivered this year.
Investors will also be looking for Boeing to shed light on why it is taking so long to deliver MAX planes sitting in storage. The Federal Aviation Administration is still individually inspecting each MAX before it can be delivered.
"It does look like that is not progressing as quickly as they would like," Vertical Research analyst Robert Stallard said.
The 787 Dreamliner program, which restarted deliveries in August after an 11-month pause, faces similar questions about its planned increase to 10 widebody planes a month by 2025.
Boeing aims to gradually grow production of the 787 to five a month, but slowed production after a December parts delay, Reuters previously reported.
In order to receive FAA approval to restart 787 deliveries, Boeing agreed to retrofit planes to meet certification requirements and submit those aircraft for FAA inspections ahead of delivery. Investors may question whether those requirements could potentially drive additional costs.
Boeing delivered 480 airplanes in 2022, trailing rival Airbus's 661. Both planemakers fell below analysts' expectations.
Over the first three quarters of 2022, Boeing racked up about $4.4 billion in losses on defense programs, with high manufacturing costs and labor shortages. Investors are skeptical Boeing can remain on cost and schedule in that business.