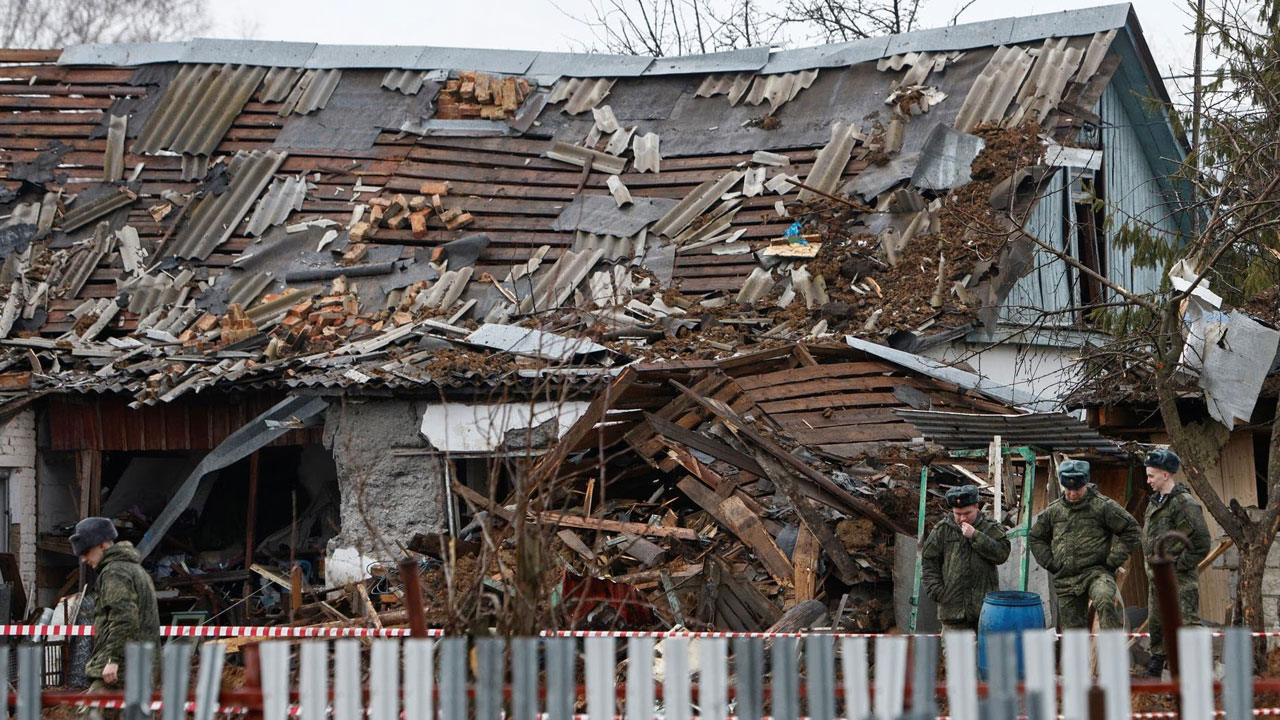 [Source: Reuters]
Residents of the small Russian town of Kireyevsk expressed shock and anger that an alleged Ukrainian drone had been downed over their houses, bringing down roofs and ceilings and putting their lives in danger.
"It's absolutely outrageous to shoot it down over a residential area. There's a field just 500 metres from here. They could have shot it down over there. Why over our houses? People were wounded," said Kireyevsk resident Elena, 35, who like some others declined to give her surname.
"What if the children had been at home? They would have been killed. Nobody gave it a thought. It was allowed to happen. They just don't care. I have no other explanation."
Article continues after advertisement
Russia's Defence Ministry said on Sunday it had electronically disabled a Ukrainian drone, which veered off course and crashed onto Kireyevsk, a town of about 25,000 inhabitants 220 km (140 miles) south of Moscow.
A Reuters camera crew saw wrecked family houses with smashed tiled or corrugated iron roofs and mangled windows, although the main impact site was closed to media.