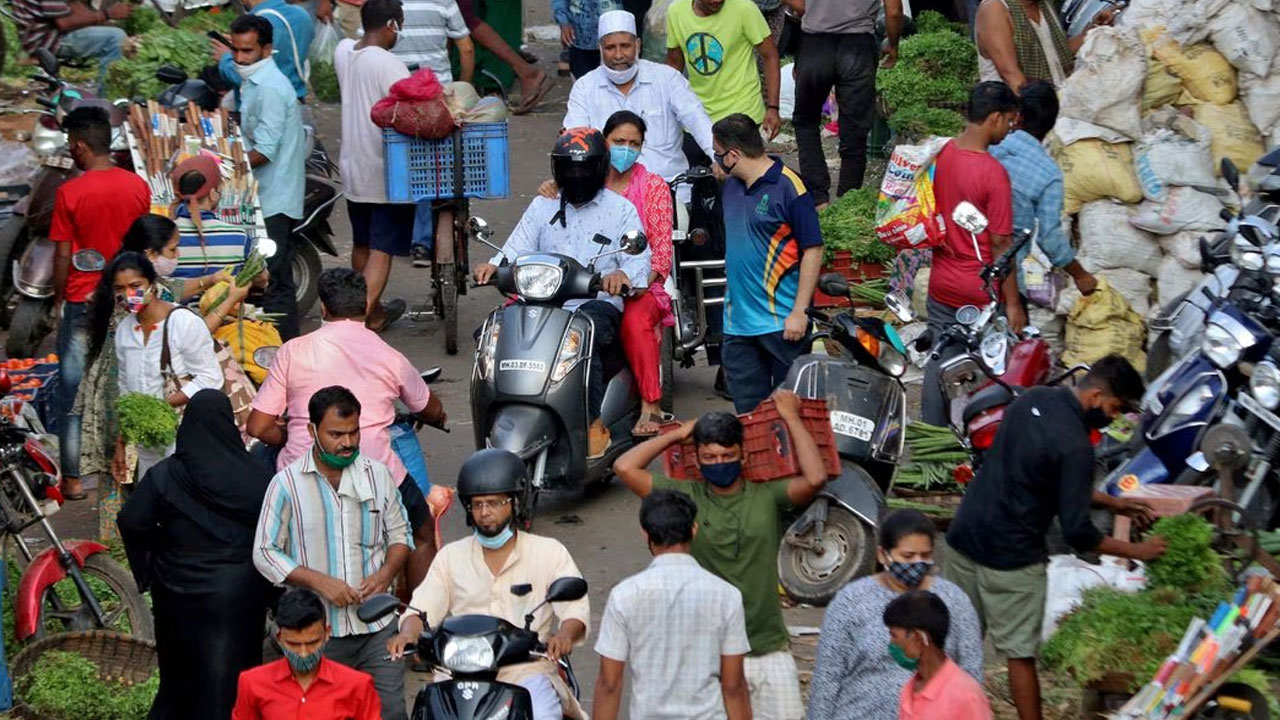 People shop at a crowded vegetable market amidst the spread of the coronavirus disease (COVID-19) in Mumbai, India, May 11, 2021. [Source: Reuters]
India's economy will grow about 6% this fiscal year with a small increase in private investment, according to a Reuters poll of economists who said lower growth and high inflation were the biggest risks to the outlook.
While that was expected to be faster than other major economies, India needs higher growth and investment to create enough jobs for the millions of people joining the workforce every year.
Gross domestic product (GDP) was forecast to have grown at an annual 5.0% in January-March, up from 4.4% in the preceding quarter, the May 16-25 poll of 56 economists showed. Forecasts ranged widely, from 3.4% to 6.0%.
Article continues after advertisement
Growth was forecast to average 6.0% for the current fiscal year and then improve to 6.4% in 2024-25, survey medians showed. Those estimates were largely unchanged from an April poll.
But many economists say this is still below potential.
A moderate global economic outlook and the high risk of below-average rainfall in India this year, which threatens agricultural production and food supplies, suggesting Asia's third-largest economy may grow by less than expected but still generate high inflation.
Nearly 60% of respondents, 22 of 38, said that was the biggest economic risk this year. A further 12 chose low growth with low inflation, while four said high growth and high inflation.
Inflation was predicted to average 5.1% and 4.8% this fiscal year and next, respectively, above the Reserve Bank of India's medium-term target of 4%, suggesting interest rate cuts are unlikely in the short term after a year of rate rises.
Ongoing price pressures and flagging private investment pose challenges for Prime Minister Narendra Modi's government as it readies for national elections next year.
Private investment as a proportion of the economy has consistently declined since 2011. Over 55% of economists, 21 of 38, predict a modest increase this fiscal year. Another 13 expect it to stay the same and four said it would fall.
But analysts say that is not likely to do much to raise employment.
The jobless rate rose to 8.11% in April, on a steady rise since the start of the year, according to widely watched data from the Centre for Monitoring Indian Economy (CMIE), an independent research group.
A majority of economists polled, 20 of 36, said unemployment will increase over the coming fiscal year. Twelve said it will stay around the same while four said it will decrease.