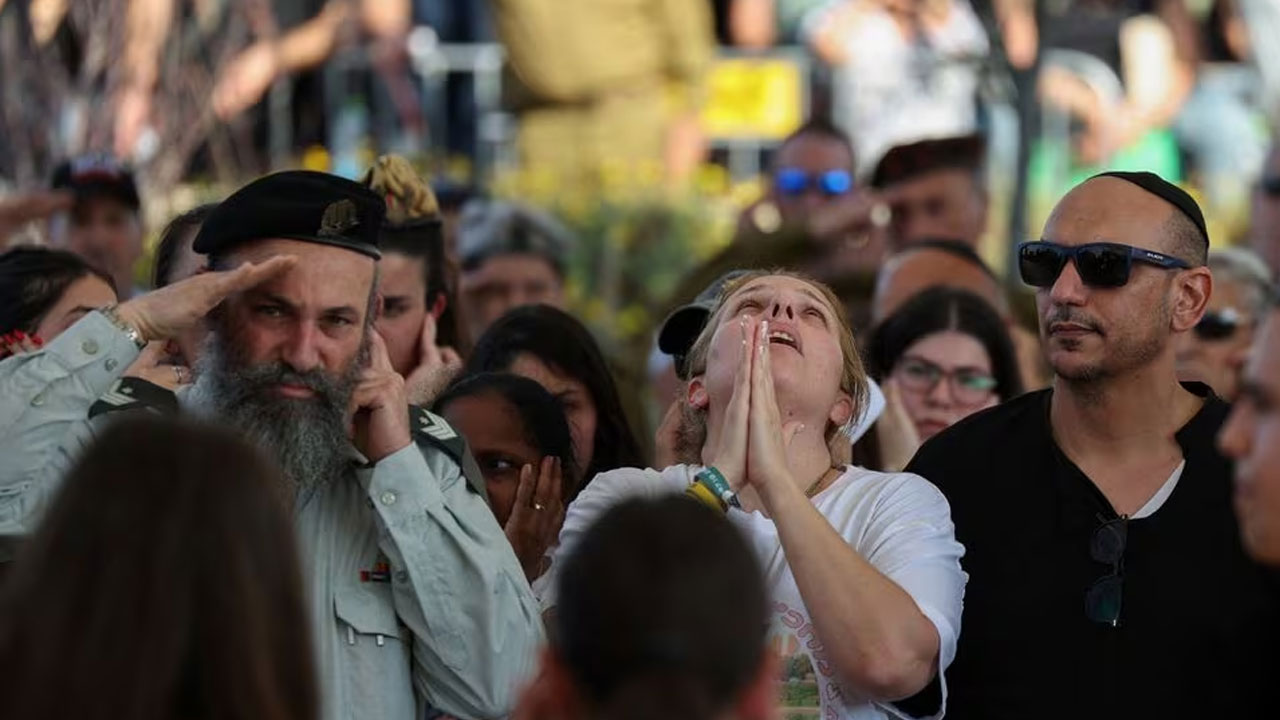 [Source: Reuters]
Israel stepped up accusations of Hamas abuses at the Gaza Strip's biggest hospital on Sunday, saying a captive soldier had been executed and two foreign hostages held at a site that has been a focus of its devastating six-week-old offensive.
At one point a shelter for tens of thousands of Palestinian war refugees, Al Shifa Hospital has been evacuating patients and staff since Israeli troops swept in last week on what they called a mission to root out hidden Hamas facilities.
Israel is also searching for some 240 people Hamas kidnapped to Gaza after an Oct. 7 cross-border assault that sparked the war.
Article continues after advertisement
One of these was a 19-year-old Israeli army conscript, Noa Marciano, whose body was recovered near Shifa last week. Hamas said she died in an Israeli air strike and issued a video that appeared to show her corpse, unmarked except for a head wound.
The Israeli military said a forensic examination found she had sustained non-life-threatening injuries from such a strike.
"According to intelligence information – solid intelligence information – Noa was taken by Hamas terrorists inside the walls of Shifa hospital. There, she was murdered by a Hamas terrorist," chief spokesperson Rear Admiral Daniel Hagari said.
He did not elaborate.
In his televised briefing, Hagari said Hamas gunmen had also brought a Nepalese and a Thai, among foreign workers seized in the Oct. 7 raid, to Shifa. He did not name the two hostages.