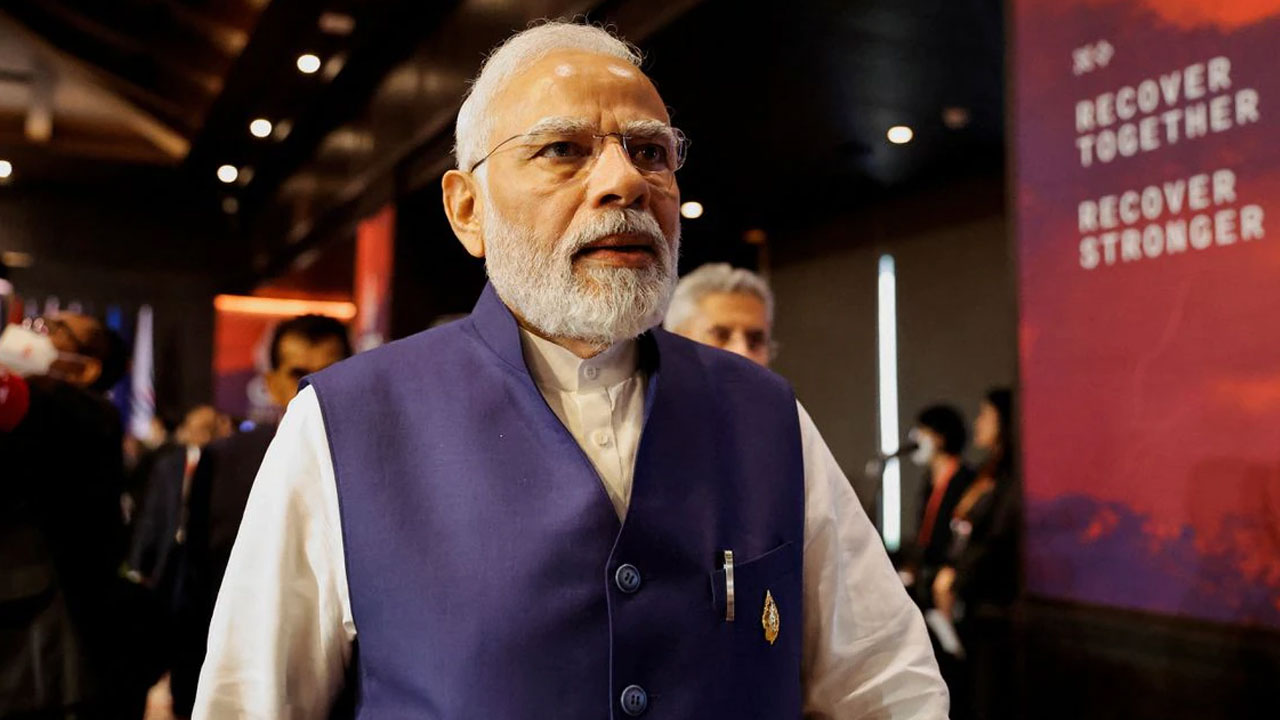 Prime Minister Narendra Modi. [Source: Reuters]
Students were detained by the Delhi police on Wednesday as they gathered to watch a recent BBC documentary about Prime Minister Narendra Modi that India has dismissed as propaganda and blocked its streaming and sharing on social media.
This follows similar disruptions, some of which turned violent, at gatherings this week by students to watch the documentary that questions Modi's leadership during deadly riots two decades ago, as his opponents raise questions of government censorship.
Modi, who is aiming for a third term in elections next year, was chief minister of Gujarat in February 2002 when a suspected Muslim mob set fire to a train carrying Hindu pilgrims, setting off one of independent India's worst outbreaks of religious bloodshed.
Article continues after advertisement
In reprisal attacks across the state, at least 1,000 people were killed, mostly Muslims, as crowds roamed the streets over days, targeting the minority group. Activists put the toll at around 2,500, more than twice that number.
Modi has denied accusations that he did not do enough to stop the riots, and he was exonerated in 2012 following an inquiry overseen by the Supreme Court. A petition questioning his exoneration was dismissed last year.
The government has said the BBC documentary "India: The Modi Question" released last week is a biased "propaganda piece" and has blocked the sharing of any clips from it on social media.
The Students' Federation of India (SFI) said on Wednesday it plans to show the documentary in every Indian state.
Ahead of one of those screenings at Delhi's Jamia Millia Islamia university, 13 students were detained amid a heavy police deployment. The university blamed the students for creating a "ruckus on the street" and said they did not have permission to hold the show, police said.
A day earlier, bricks were hurled, allegedly by members of a right-wing group, at students hoping to watch the documentary at Delhi's Jawaharlal Nehru University, students said.
Student leader Aishe Ghosh said they were watching the documentary on their phones and laptops after power was cut off about half an hour before a scheduled screening.
The university had denied permission and threatened disciplinary action if the documentary was screened.
The media coordinator for the university did not comment when asked about the on-campus power cut.
A spokesperson for the right-wing student group did not respond to a message seeking comment. A police spokesperson did not respond to queries.
Protests also erupted following the film's screening at campuses in the southern state of Kerala on Tuesday, while a show was cancelled mid-way at a university in the northern city of Chandigarh, according to local media reports.
Derek O'Brien, a member of parliament in the upper house of parliament, wrote on Twitter on Saturday that the opposition "will continue to fight the good fight against censorship" in reference to the block on sharing clips from the documentary on social media.
The BBC said its documentary series examines tensions between India's Hindu majority and Muslim minority and explores Modi's politics in relation to those tensions.
It approached "a wide range of voices, witnesses and experts" and featured a range of opinions including responses from people in Modi's Hindu nationalist Bharatiya Janata Party, the BBC said.