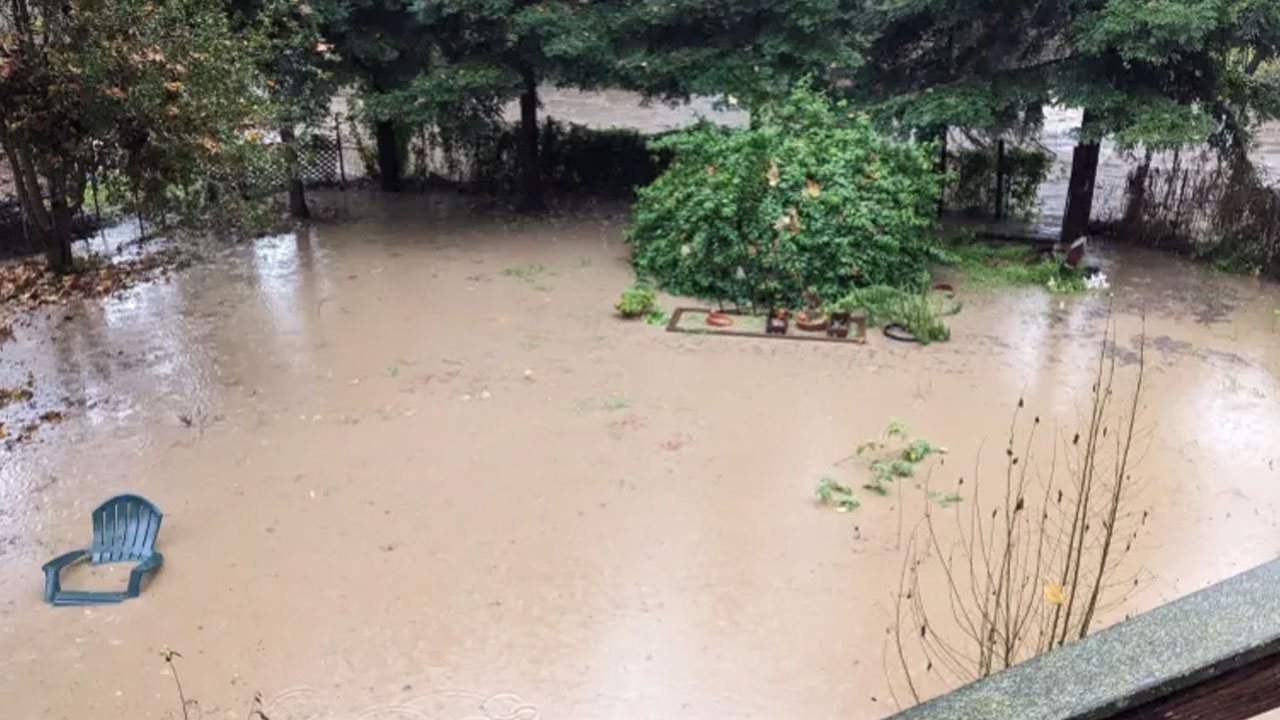 Flood waters rose up around Ashley Harper's home as California endured three straight weeks of heavy rains. [Source: Aljazeera]
Ashley Harper had hoped to ring in the new year surrounded by friends and family at her home in the northern California town of Soquel, along the United States west coast.
But as successive storms blanketed the state in heavy rainfall, Harper started to worry. The normally peaceful creek next to her house had started to swell.
Soon, a fence bordering her property collapsed, and within 20 minutes, her entire backyard was filled with water. In the scramble to leave she lost her car to the floodwaters. Some of the buildings on the property remain filled with mud and sludge to this day, as persistent rains forced them to evacuate three more times.
Article continues after advertisement
Harper is one of the millions of residents in California who continue to grapple with the effects of a historic storm system that dropped record amounts of rain in places like Los Angeles and San Francisco.
Now, after three straight weeks of narrow, intense storms – known as "atmospheric rivers" – cleanup efforts across the state have begun. Heavy winds and torrential rains have left roads buckled and power lines down. Many areas remain vulnerable to floods and landslides.
Experts warn the storms could ultimately cost the state billions in damages. US President Joe Biden plans to visit the state on Thursday after issuing an emergency declaration last week.
And clearing out her home is just the beginning. Harper and her family still have to sort out their flood insurance, catch up on their jobs and find a place to move the massive heaps of mud spread across their property.