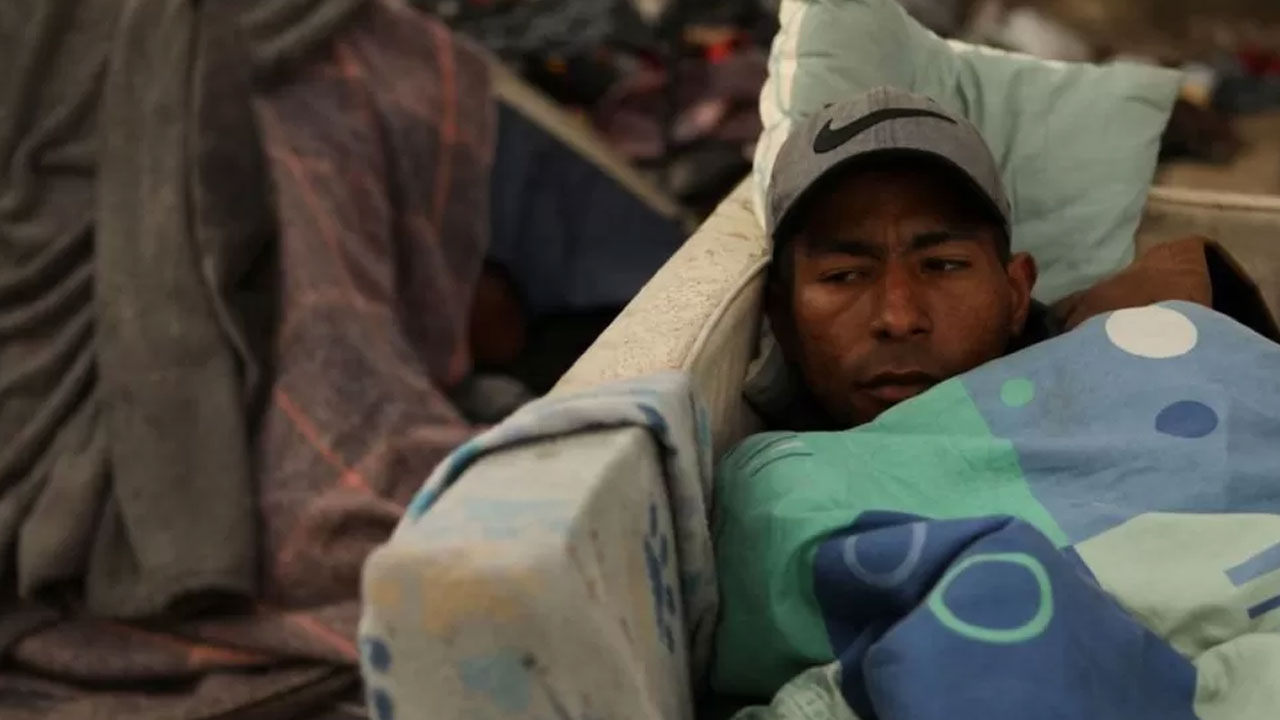 More than 2.5 million migrants have been expelled under Title 42 since 2020. [Source: BBC News]
US President Joe Biden has announced a new plan to accept up to 30,000 migrants each month in a bid to tackle the border crisis.
Authorities will also expand expulsions under Title 42, a controversial Trump-era policy that has blocked thousands at the US-Mexico border.
The new policy will apply to asylum seekers from Cuba, Nicaragua, Haiti and Venezuela.
Article continues after advertisement
It is modelled on existing programmes for Venezuelans and Ukrainians.
In a speech on Thursday, Mr Biden said that the new process is "orderly, safe and humane" and will "substantially reduce" the number of people who attempt to cross the border illegally.
The announcement comes a day after Mr Biden said he would visit the border next week on his way to Mexico, where he will participate in the North American Leaders' Summit.
Record number of migrant detentions at the US-Mexico border have presented a growing political headache for Mr Biden. More than two million people were detained at the order in the 2022 fiscal year that ended on 30 September – a 24% jump from the previous year. In December, detentions at the border averaged between 700 and 1,000 each day, not including an increasing number of migrants attempting to leave Cuba and Haiti by sea.
Citizens of Venezuela, Cuba and Nicaragua – which are facing both economic problems and political repression – accounted for nearly 500,000 of the total.
As part of the new humanitarian "parole" programme, citizens of Nicaragua, Cuba and Haiti will be offered an expanded legal pathway to apply to enter the US, where they will be allowed to live and work for up to two years. To be eligible, migrants must have financial sponsors already in the US, and pass security vetting.
Applications can be done through an application, CBP One, which allows would-be asylum seekers to schedule an arrival at a port of entry into the US. Those who are denied or attempt to cross illegally will be ineligible for the programme in the future.
Mr Biden urged potential migrants to use the new process rather than attempt to reach the border on their own.
"Do not just show up at the border. Stay where you are and apply legally," he said. "If your application is approved…you have access. But if your application is denied or you attempt to cross into the United States unlawfully, you will not be allowed to enter."
At the same time, migrants who cross the border illegally will rapidly be sent back to Mexico under Title 42, which gives the government power to automatically expel undocumented migrants seeking entry. The policy – which has already been applied 2.5 million times since being implemented as a public health measure in March 2020 – was due to expire in December, but was kept in place by a Supreme Court ruling.
Previously, Mexico's government only accepted the return of its own citizens under Title 42, along with citizens of Guatemala, Honduras and El Salvador.
In October, however, Mexico agreed to accept Venezuelan citizens as part of a programme that saw the US commit to allowing 24,000 people to enter the US legally.
On Thursday, administration officials said that the new programme "builds on the success" of the one aimed at Venezuelans.
"Coupling consistent consequences for those who cross our border with a streamlined legal pathway is proven to reduce irregular migration and facilitate safe, orderly migration," one official told reporters.
Officials say the Venezuelan programme led to a 90% drop in the number of Venezuelans arriving at the US-Mexico border, and a "dramatic" drop in the number of migrants who choose to risk their lives by using human smugglers.