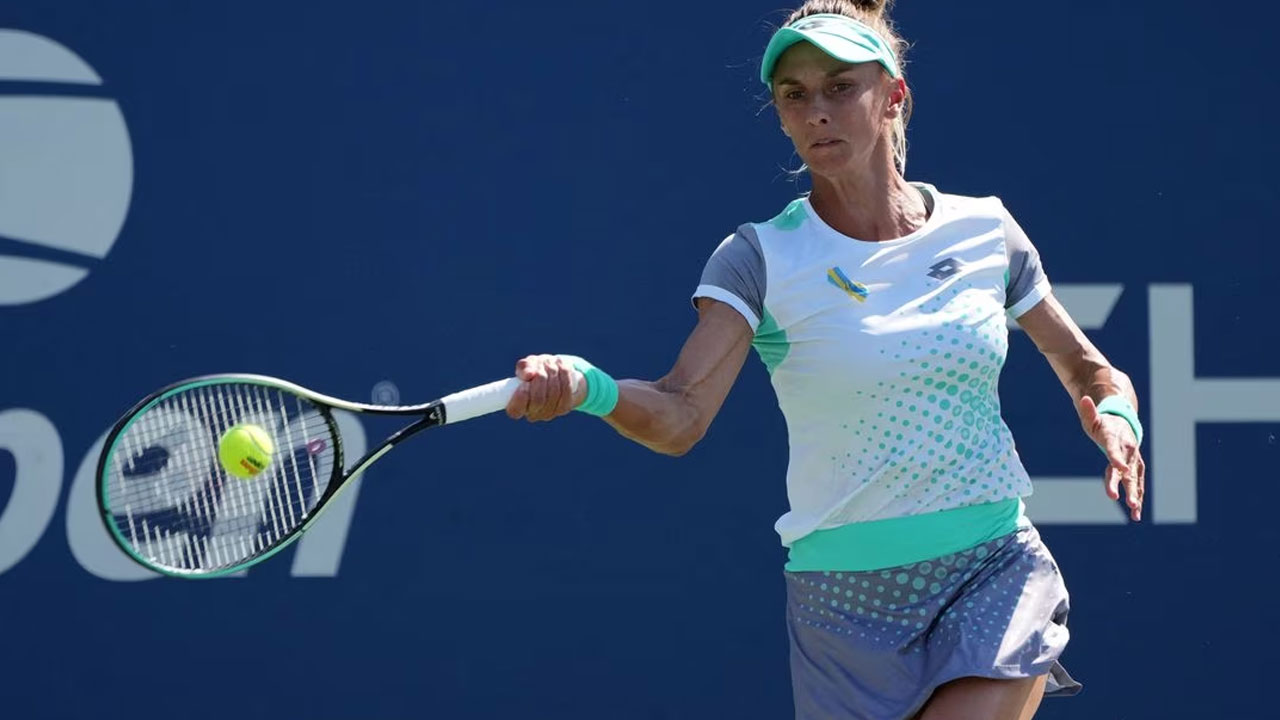 Lesia Tsurenko. [Source: Reuters]
Ukrainian qualifier Lesia Tsurenko withdrew from her third-round match at Indian Wells against Belarusian second seed Aryna Sabalenka after suffering a panic attack following a chat with the WTA's chief executive.
Tsurenko, who beat Croatia's Donna Vekic 2-6 6-2 6-2 on Friday, pulled out of the tournament shortly before her match against Sabalenka was due to start on Monday, citing personal reasons, organisers said.
The 33-year-old said the reason behind her panic attack was a conversation she had days earlier with the WTA chief executive Steve Simon about tennis's response to Russia's invasion of Ukraine.
Article continues after advertisement
Responding to a request for comment, the WTA told Reuters: "The WTA has consistently reflected our full support for Ukraine and strongly condemn the actions that have been brought forth by the Russian Government.
Tsurenko added that the WTA boss expressed his confidence in the Russians and Belarusians returning to the Olympics.
Tsurenko said her conversation with the WTA chief took place before her second-round victory against Vekic.
Tsurenko added that Ukrainian players had requested a conference call with the WTA Board of Directors to discuss the governing body's leadership and their related concerns.