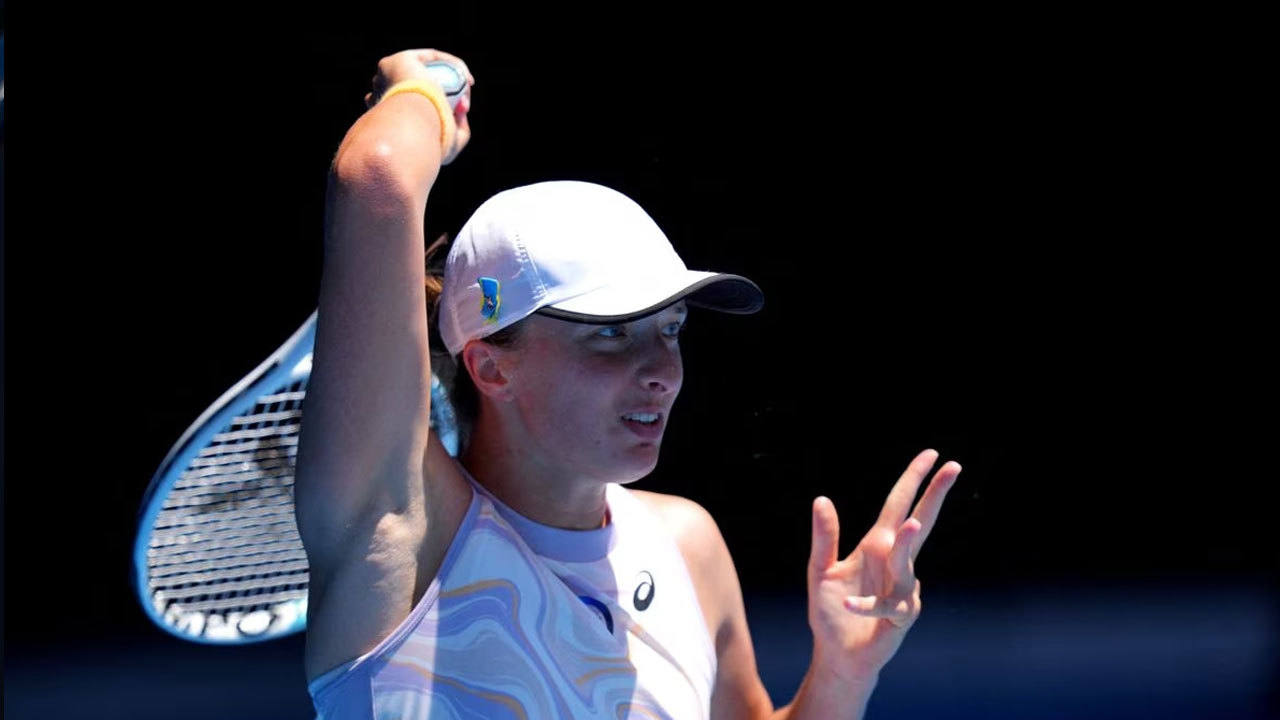 Poland's Iga Swiatek in action during her fourth round match against Kazakhstan's Elena Rybakina.
World number one Iga Swiatek said she is trying to keep herself grounded and accepts that she cannot be perfect all the time following her fourth-round exit at the Australian Open, as the Pole prepares to defend her Qatar Open title this week.
The 21-year-old was hot favourite to win the year's first Grand Slam in Melbourne but crashed to a 6-4 6-4 defeat against Wimbledon champion Elena Rybakina.
"I really wanted to focus on getting my expectations lower and not expect from myself that I'm going to play perfectly all the time," she told reporters.
Article continues after advertisement
Swiatek went on a 37-match winning run last year, and won the French and U.S. Opens as well as titles at Doha, Indian Wells, Miami, Stuttgart, Rome and San Diego.
"Last season was so strange that it can mess with your head a little bit. I wanted to get both feet on the ground, focus on hard work and what I have to do on court," Swiatek said.
"I was really happy because we did, I'd say it was like the last part of pre-season. Our practice was intense and the volume was big. I feel I could really focus on the technical stuff and just improve as a player."
Swiatek said she was not approaching the Qatar Open as a defending champion.
"I want to start this tournament as any other player, and we all do that and start from the same spot," Swiatek said.
"There's so many matches to win, so many obstacles to overcome that I want to be focused just on the next step."