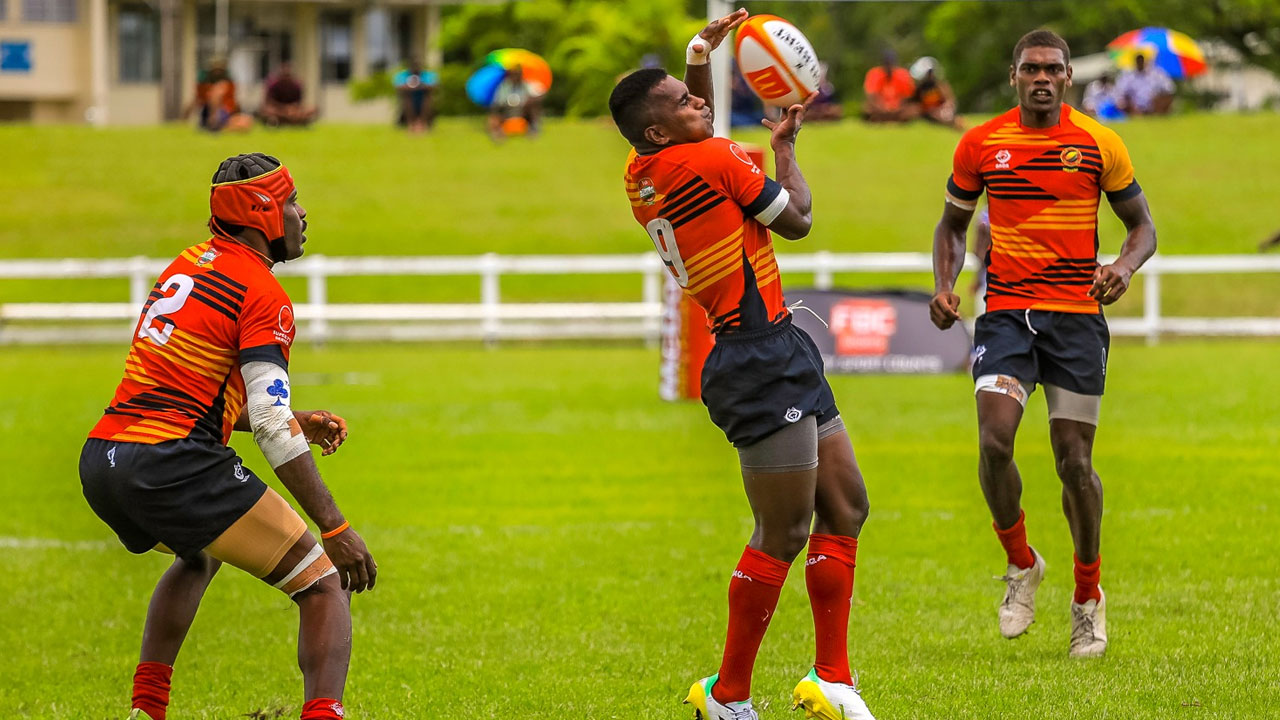 [Source: Fiji's Coral Coast Sevens / Facebook]
Fire has beaten Wardens 12-7 in a pulsating match of the first men's cup semifinal of the Fiji McDonald's Coral Coast 7s tournament.
The game went into extra time as both teams were tied 7 all after regulation time.
It was also a controversial match that saw both teams playing 6 against 6 during the majority of the game.
Article continues after advertisement
This was because both teams received a few yellow cards and even red cards.
After the first half of extra time, both teams still couldn't break the deadlock as fatigue played a huge role with players not able to find the key passes.
They will meet either Army or Police in the final at 6.10pm.