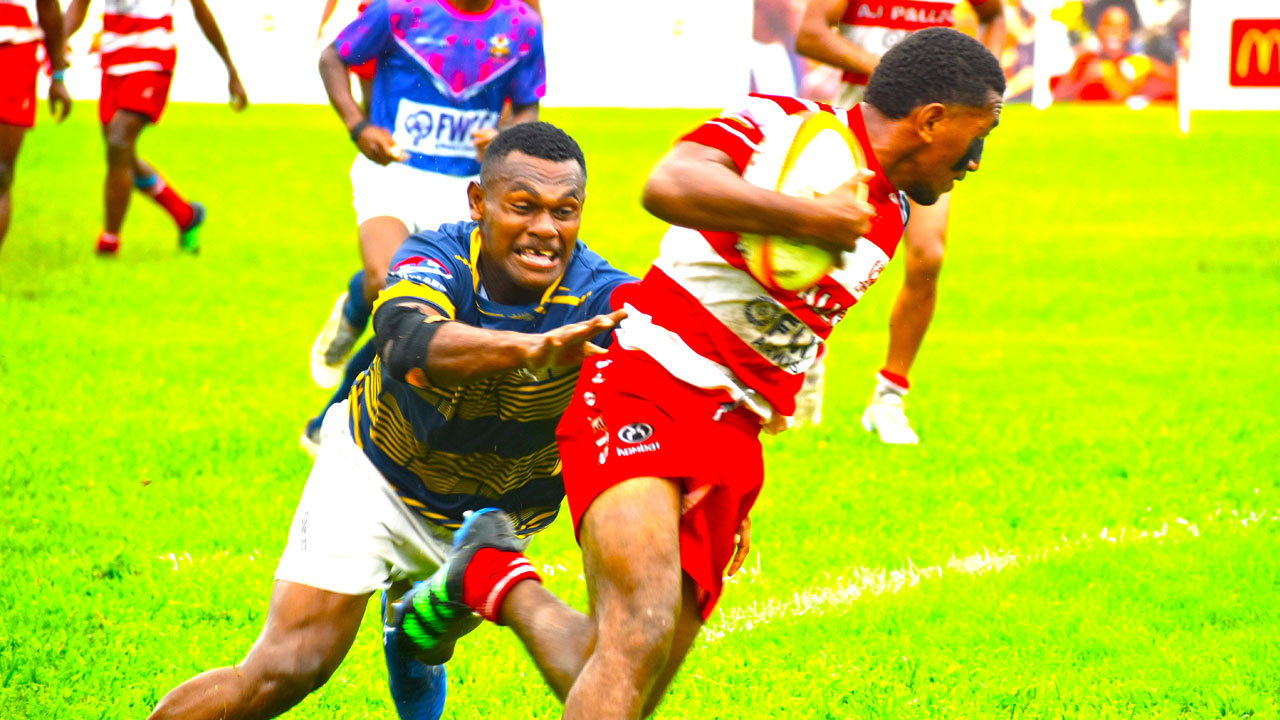 [Source: Pitas Picture]
Rugby is something that runs in Atunaisa Batikado's family but like everyone else, he has to work hard to become who he aspires to be.
Batikado is the younger brother of Fiji Olympic gold-medalist Asaeli Tuivuaka, playing for Southland Dominion Brothers in the McDonald's Coral Coast 7s.
The Namosi lad sought a breakthrough in rugby after leaving school in Year 9 and upon realizing that farming is not his cup of tea.
Article continues after advertisement
His brother Tuivuaka was with him in his decision to play rugby and was constantly in his ear, giving advice and encouragement.
"Asaeli is always reminding me to be humble, remember my humble beginnings and not to stop until I reach the level I want to reach."
Like his siblings, behind the hustle is the goal of giving back to his family, especially to his mother who raised them single-handedly.
Batikado and the Rokolua Manuapa-coached Dominion Brothers will be in action in the youth semi-final today, taking on Fiji Under-20.
The second semi-final will see PSM Aflame Brothers take on Australian Schoolboys.
You can catch all the action live on the FBC Sports HD Channel.