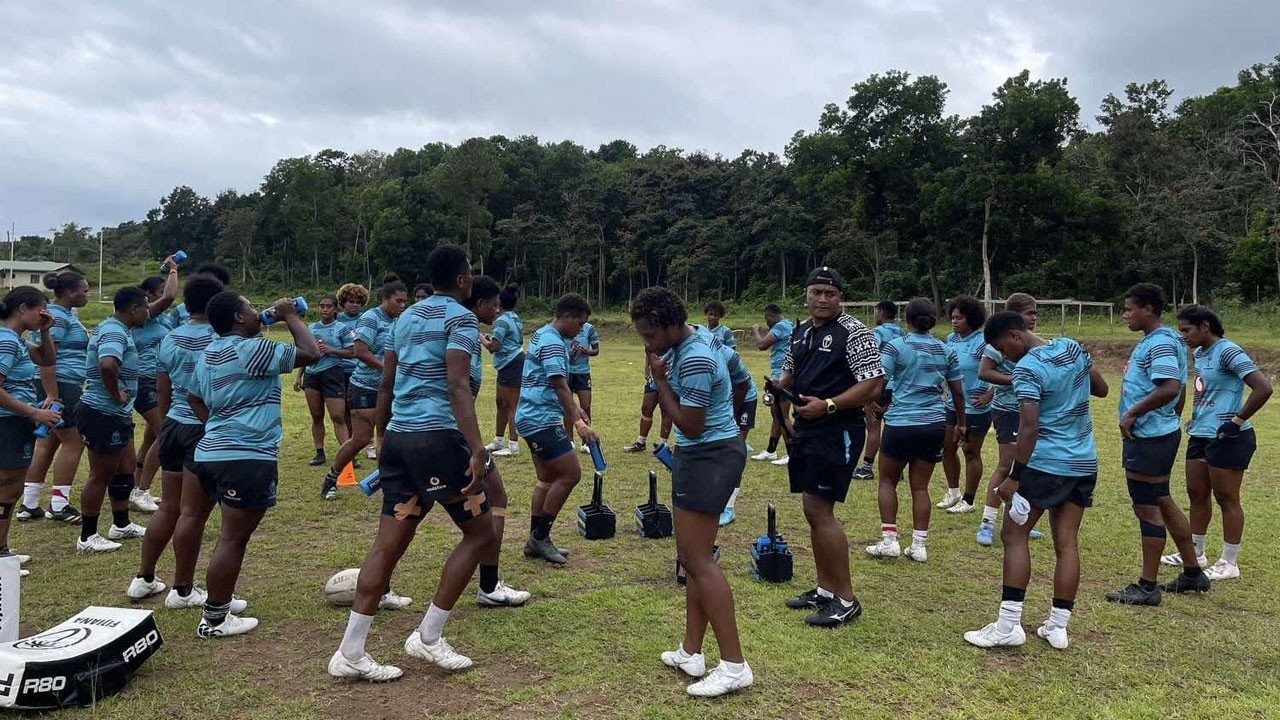 The Fijiana 15s during one of their training sessions [Source: Fiji Rugby]
Vodafone Fijiana 15s Head Coach Inoke Male has announced his 30-member squad for the upcoming inaugural WXV 3 Tournament, which will be held in Dubai next week.
This squad includes five debutants, three from overseas clubs and two from the local scene.
Penina Turova, Mary Kanace, Iva Sauira, Una Lalabalavu, and Loraini Senivutu are the newcomers.
Article continues after advertisement
Penina Turova joins the team from Worcester Warriors, an English Premier Club, while Mary Kanace is from the Linwood Rugby Club in New Zealand and Iva Sauira plays for the Tasman Mako Womens in the Farah Palmer Cup.
Coach Inoke Male expressed his excitement for these newcomers, stating that they bring a breath of fresh air to the team, which is much needed as they prepare for the WXV 3 Tournament.
Male says it's great to have three international players training with them in Fiji; they've been in camp for a few months and are blending in well with the locals.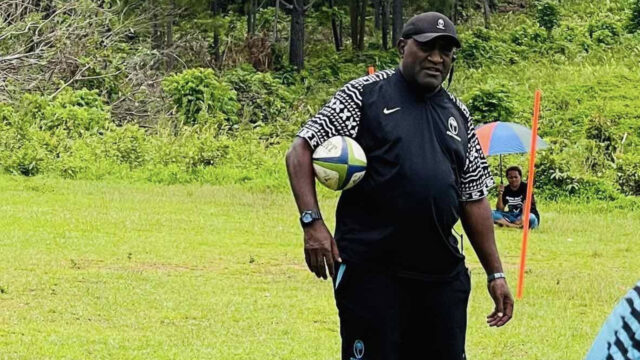 Vodafone Fijiana 15s Head Coach Inoke Male
He goes on to say that they are all standout performers in their respective clubs and that they are grateful for the opportunity to wear the white jersey.
Several local players who made their debuts in the Vodafone Fijiana vs Japan test match last month have been retained in the squad.
Salanieta Nabuli, Tiana Robanakadavu, Unaisi Lalabalavu, Salanieta Kinita, Merewairita Neivosa, and Atelaite Buna are among the notable names.
Rooster Chicken Fijiana Drua captain Bitila Tawake, as well as the powerful center Vani Arei, are also returning to rugby after a brief absence.
Coach Male emphasized the extensive preparations made over the past months to build a formidable team for the WXV 3 Tournament, which also serves as a qualifier for the 2025 Rugby World Cup.
Male claims that they have a cohesive and determined group, and that their primary goal is to make a significant impact in Dubai.
The WXV 3 Tournament will feature the Vodafone Fijiana 15's, Colombia, Ireland, Kazakhstan, Spain, and Kenya.
The competition will adopt a cross-pool format, with the fate of the bottom-ranked team determined by a playoff against the next best side, as per the World Rugby Women's Rankings.
The tournament is scheduled to commence on October 13th at the Sevens Stadium in Dubai.