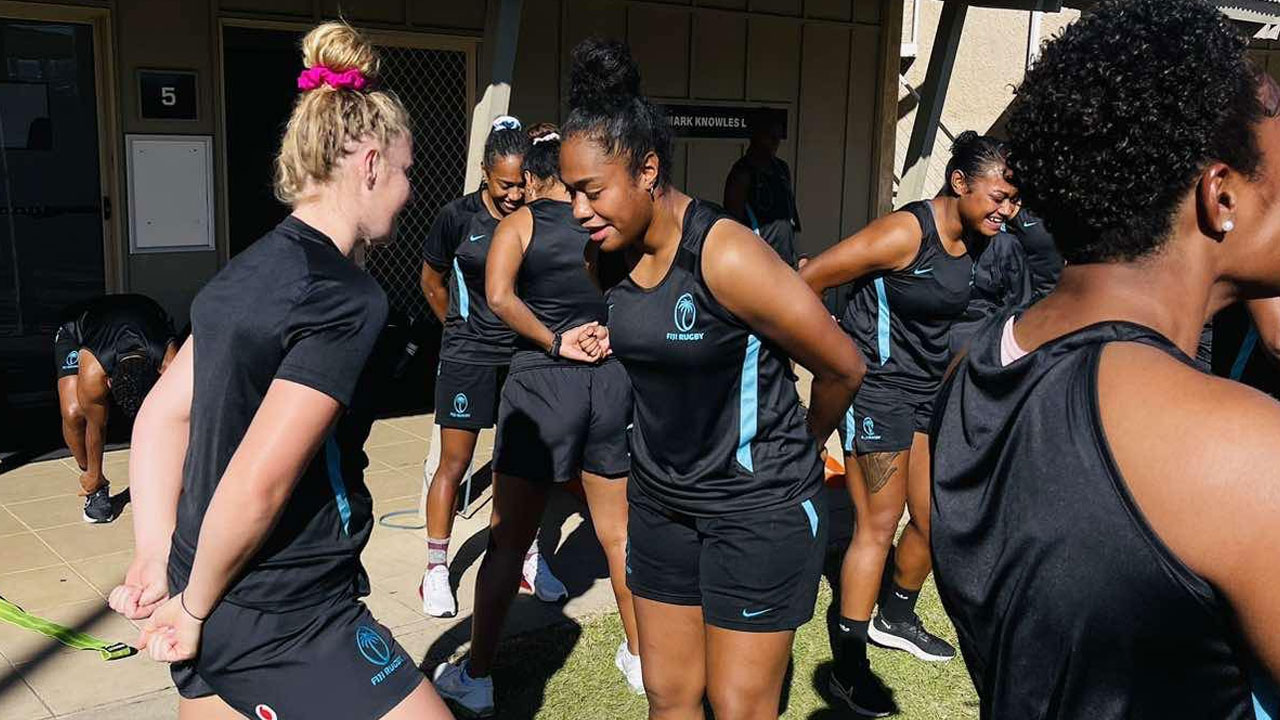 [Source: Fiji Rugby/ Facebook]
The Vodafone Fijiana 15s will be paying tribute to the late Elenoa Kunatuba who was the first woman to attain World Rugby Level 3 coaching accreditation.
The players will be wearing a black band as they run out for their first Oceania Rugby Women's Championship match against Papua New Guinea tonight.
Head coach Inoke Male couldn't contain his emotion while talking about the late Kunatuba who was one of those behind the scenes in getting women's rugby to where it is today.
Article continues after advertisement
While speaking from Australia to the media via a zoom conference, Male held back his tears remembering Kunatuba who passed away earlier this week.
The Fijiana coach says Kunatuba coached a lot of national reps.
Male says Fiji has lost a great coach.
"Elenoa is one of the women who contributed a lot in women's rugby. I want to thank her and the family. Thank you very much!"
Kunatabu was the co-founder of the Seahawks club which has produced many Fijiana 7s and 15s reps.
She was appointed as the first Oceania Regional Women's Rugby Development Officer in 2011 from where she went on to coach Fiji's women's team in 2013.
Kunatuba had also coached a women's team in New Zealand and also Naitasiri in the ANZ Marama Championship.
The Fijiana 15s team will face Papua New Guinea tonight at 7.30.