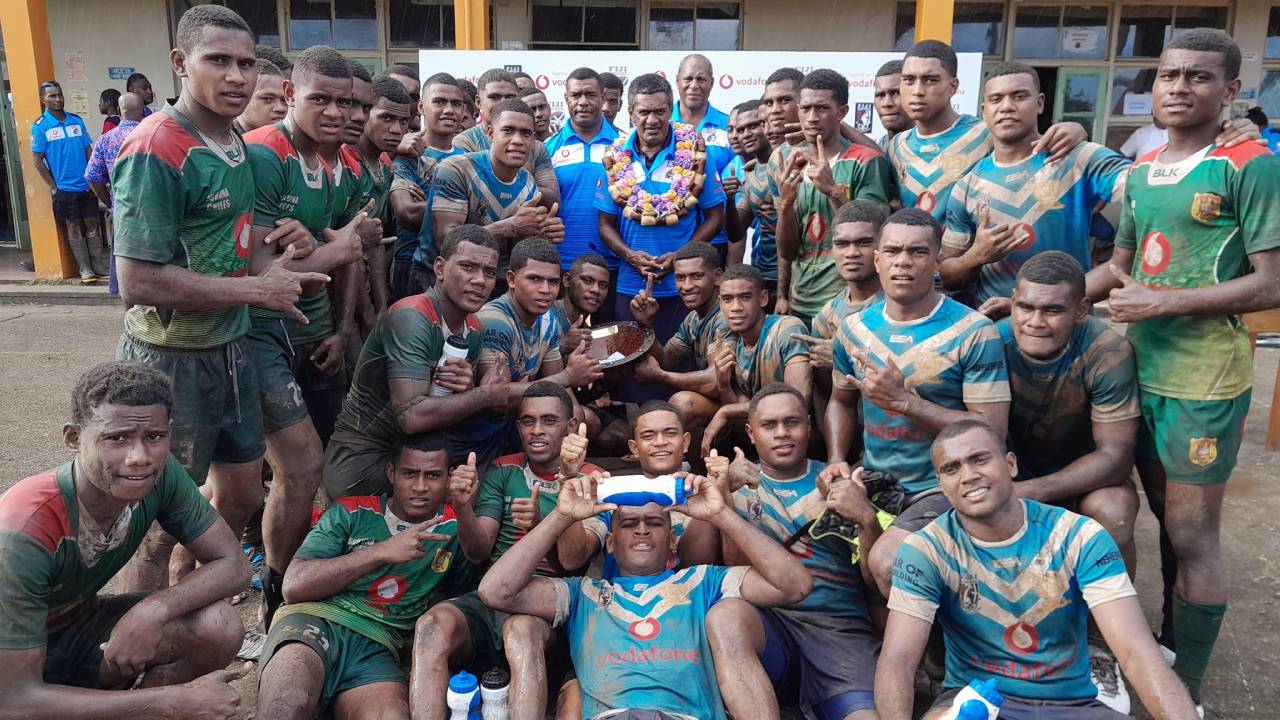 [Source: Fiji Secondary School Rugby League/Facebook]
Defending Vodafone Trophy champion Queen Victoria School dominated the Tanoa Challenge of the Fiji Secondary School Rugby League South Eastern Zone competition.
QVS Knights brushed aside Sukuna Titans 36-6 in the Under-19 clash.
Ratu Kadavulevu School Eels were also on the same page, thumping Dudley Storm 68-0 in the Bati Shield.
Article continues after advertisement
In other U19 matches, Naitasiri Warriors thrashed Nabua Broncos 34-6 while Nasinu Panthers edged Marost Storms 10-6.
Namosi Warriors won by default against Wainimala Warriors who did not turn up to the competition.
In the Western Zone, Ba Pro Dragons beat Ratu Navula Eagles 18-8 to retain the Volau Trophy.
The FSSRL competition continues next Saturday.