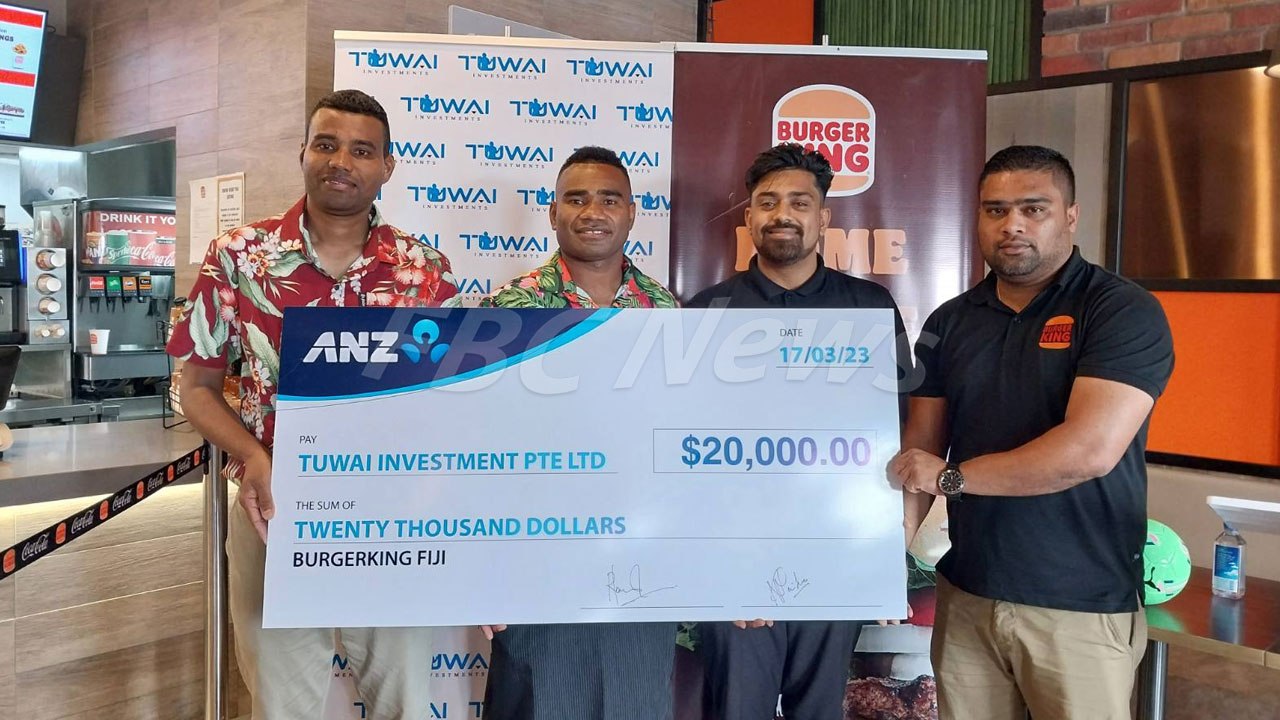 Two-time Olympic gold-medallist, Jerry Tuwai has launched his very own company under the name Tuwai Investments Pte Limited.
The sevens player of the decade introduced the 2023 Bula Business House Futsal League at Burger King in Nakasi.
The futsal league is aimed at promoting healthy living and to fight the increasing rate of NCD in the country.
Article continues after advertisement
40 business houses have registered for this league ranging from Navua to Nausori including 32 men's, four women's and four veteran teams.
Tuwai Investment Director Operations Alan Kumar says the league is scheduled to start on April 4th at the FMF Gymnasium.
The league games will be held two times in a week.
Burger King Fiji has stepped in as the major sponsor for this league.