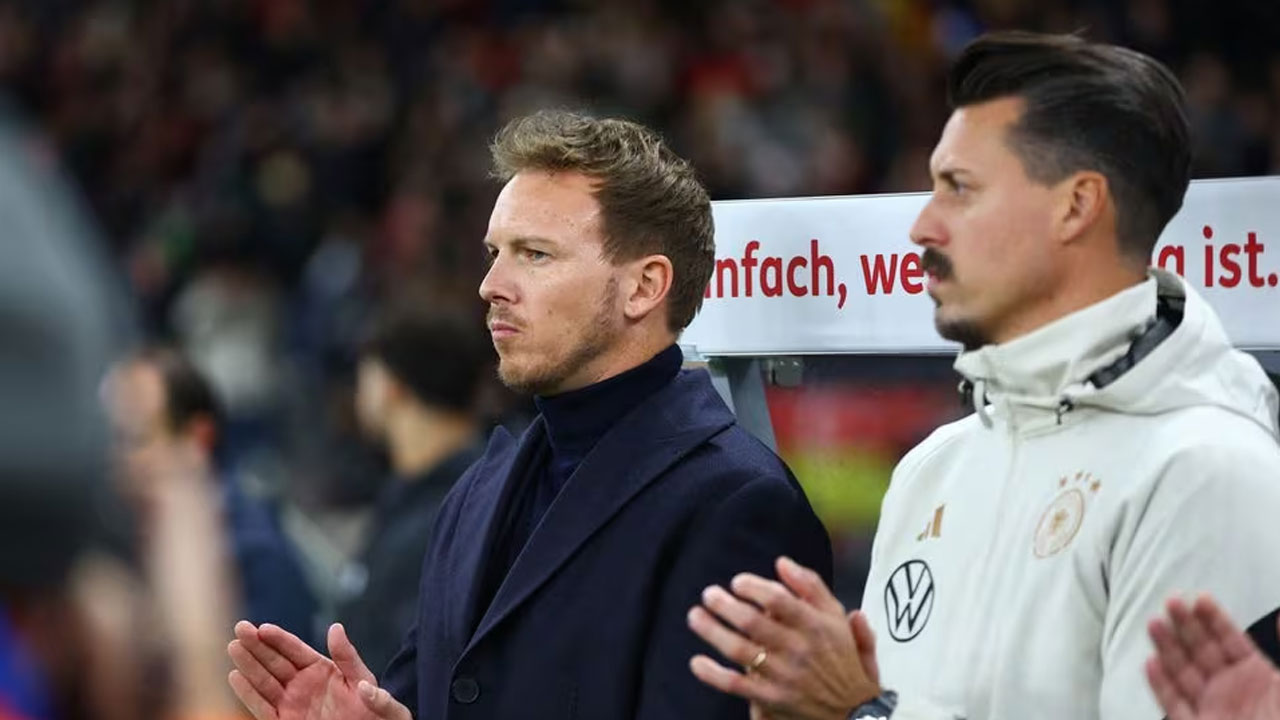 Germany coach Julian Nagelsmann before the match [Source: Reuters]
Visitors Turkey shocked Euro 2024 hosts Germany 3-2 in a friendly on Saturday to spoil coach Julian Nagelsmann's home debut after taking the job in September.
The Germans, racing to get a strong team together for next year's tournament on home soil, still have a way to go and their leaking defence remains a major cause for concern.
The Turks, already qualified for Euro 2024, looked sharp with thousands of their fans in the Olympic stadium, but the hosts eased off after a strong start and an early lead, and the result will do little to fuel German fans' expectations for the tournament next year.
Article continues after advertisement
Nagelsmann, who took over from Hansi Flick, enjoyed a winning debut in October away to the United States before drawing against Mexico.
"We should have finished off the game in the first 10 minutes," Nagelsmann said. "But from the 25th minute and until the break we did not do much.
"We have to keep playing on the same level, every player has to do it. Then that quality will come through in the games."
The Germans took a fifth-minute lead when attacking midfielder Kai Havertz, unusually deployed as a left back, converted a Leroy Sane cutback in front of a sold-out 70,000 crowd.
Sane came close to scoring himself when he saw Turkey keeper Altay Bayindir out of position but his low drive sailed narrowly wide.
The visitors made the most of a string of defensive errors to hit back and they cut the deficit through Ferdi Kadioglu's powerful shot after he latched on to a deep cross from Abdulkerim Bardakci in the 38th minute.