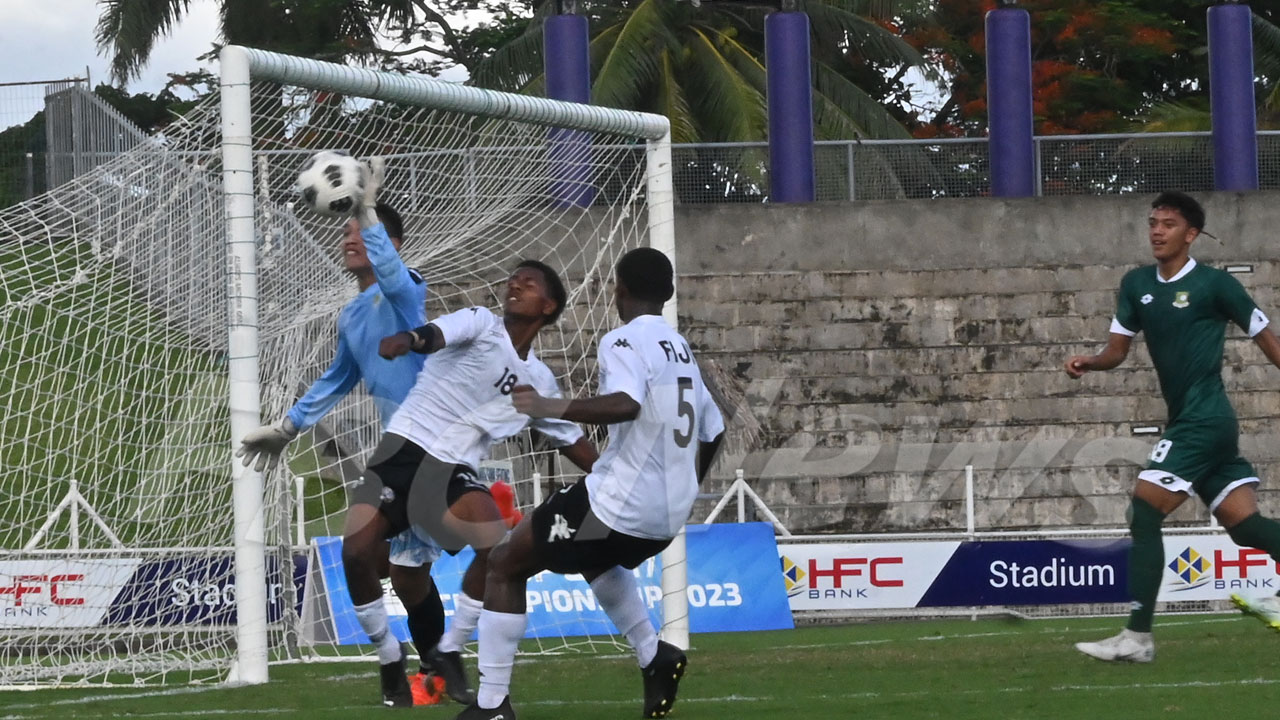 A double to Petero Maivalenisau sees Fiji progress to the semi-final of the OFC Under-17 Championship.
The Baby Bula Boys defeated the Cook Islands 3-0 in a heated quarter-final encounter at the HFC Bank Stadium in Suva.
The Cook Islands defence stood tall in the first spell putting Fiji to the test as various attempts went begging.
Article continues after advertisement
Fiji's set-piece tactics were read well by the Cook Islands defenders forcing the home side to paddle backfield, trying to recover possession.
However, the hosts kept on pushing and it was at the added time that it finally broke the Cooks solid defense as goalkeeper Teina Ngametua made shambles of Watisoni Batererega's shot and Maivalenisau was in the position to slot the opening goal of the match.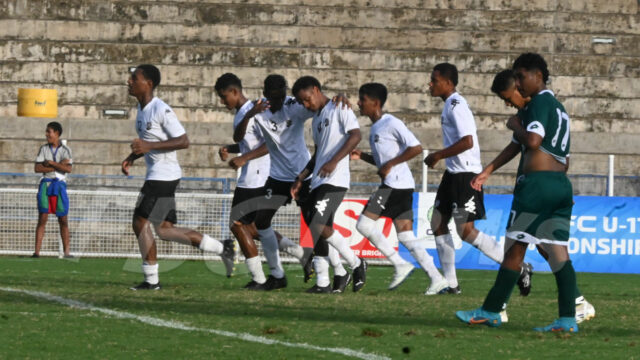 Petero Maivalenisau celebrate his goal with the team mates
Leading 1-0 Fiji switched things up in the second spell, being quick in attack while dominating possession.
An opportunity came knocking when Fiji was awarded a free kick following a foul by the visitors.
Rewa player Delon Shankar stepped up for kicking duties, his bullet shot hit the cross bar and the rebound was unkind to a Cook Islands player who gifted Fiji with an own goal.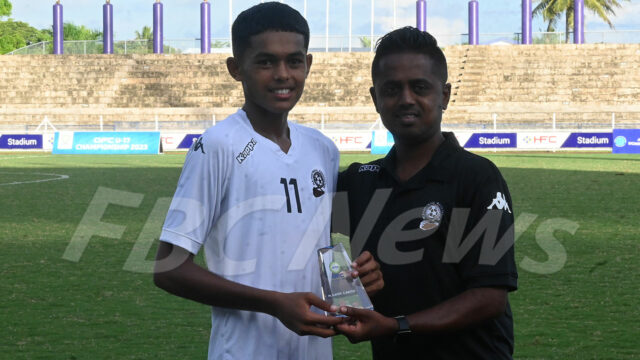 Delon Shankar named the Player of the Match
Maivalenisau closed the scoring, nailing Fiji's third at the dying stages of the game.
Discipline will again be a topic of discussion in the Fijian camp as four of its players were yellow carded for being involved in scuffle as tensions grew.
The Baby Bula Boys will face either New Zealand or Vanuatu in the semi-final.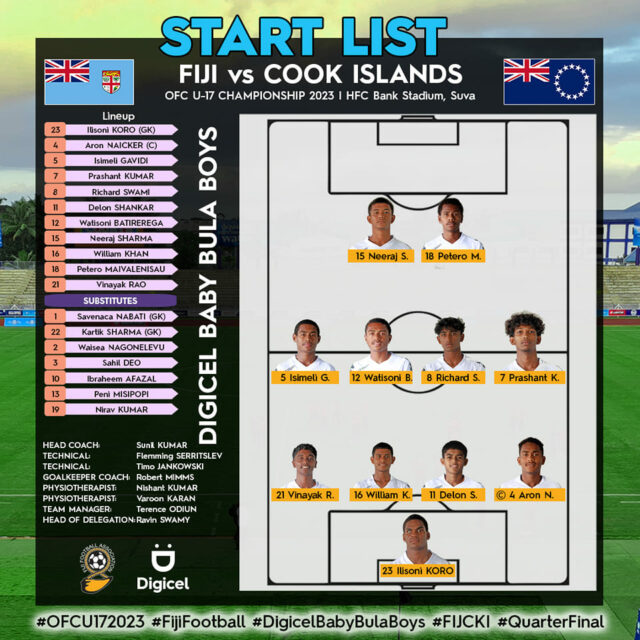 [Source: Fiji Football]