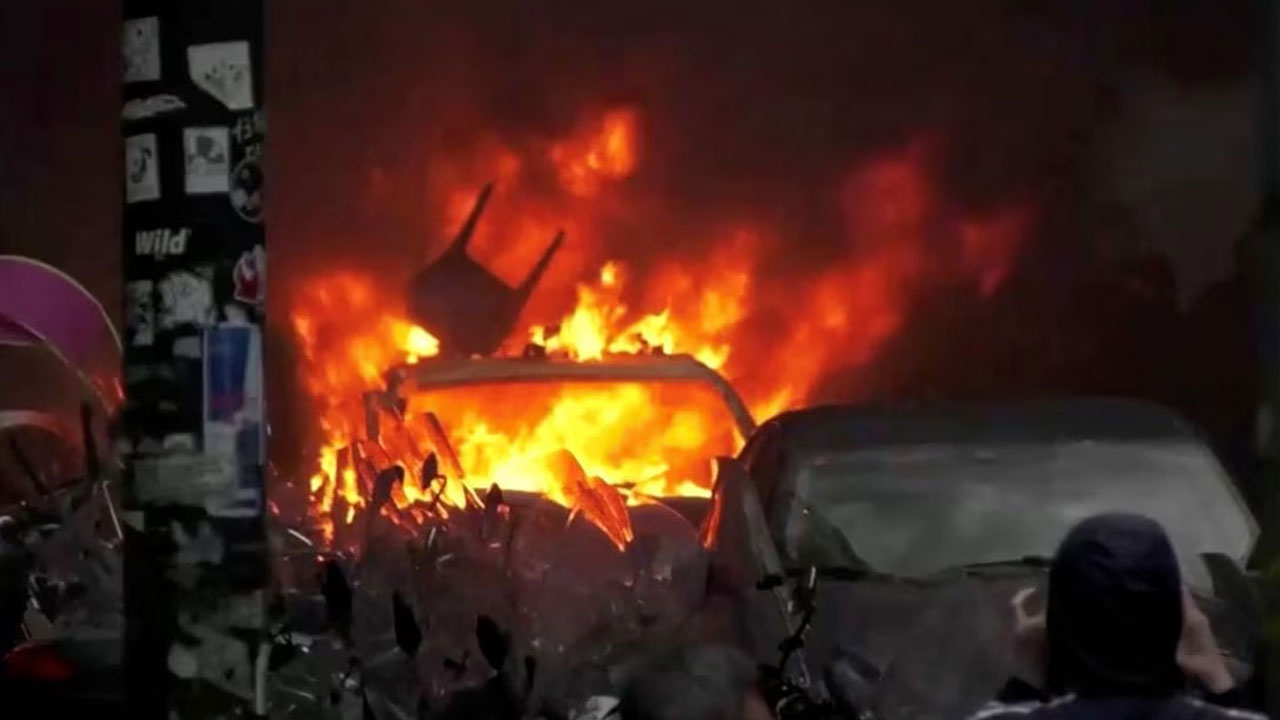 The picture shows a car that is set on fire during clashes between Eintracht Frankfurt fans and Italian police ahead of the soccer champions league match in Naples, Italy, March 15, 2023.[Source: Reuters Sports]
Fighting broke out in Naples ahead of Napoli's Champions League last-16 second leg against Eintracht Frankfurt, as supporters set a police car on fire and threw stones at buses in the city centre.
The Italian authorities banned fans living in Frankfurt from attending the stadium for the match amid concerns about possible violence, but a group of the German club's supporters made the trip to Italy anyway.
Footage showed supporters clashing with anti-riot forces and a police car in flames, with objects being tossed towards the police. Overturned tables and chairs lay smashed on the ground as police tried to tame the rioting fans.
Article continues after advertisement
Italian media said home supporters threw stones and bottles at buses carrying the Eintracht fans, damaging one window. Some 600 of them travelled from Germany, where Napoli won the first leg 2-0.
Fans of both teams clashed prior to the first leg in Frankfurt with police having labelled the game as high risk.
Eintracht were informed last week of Italy's decision not to allow their fans into the stadium, with the club reacting angrily and calling the decision "an unacceptable interference".