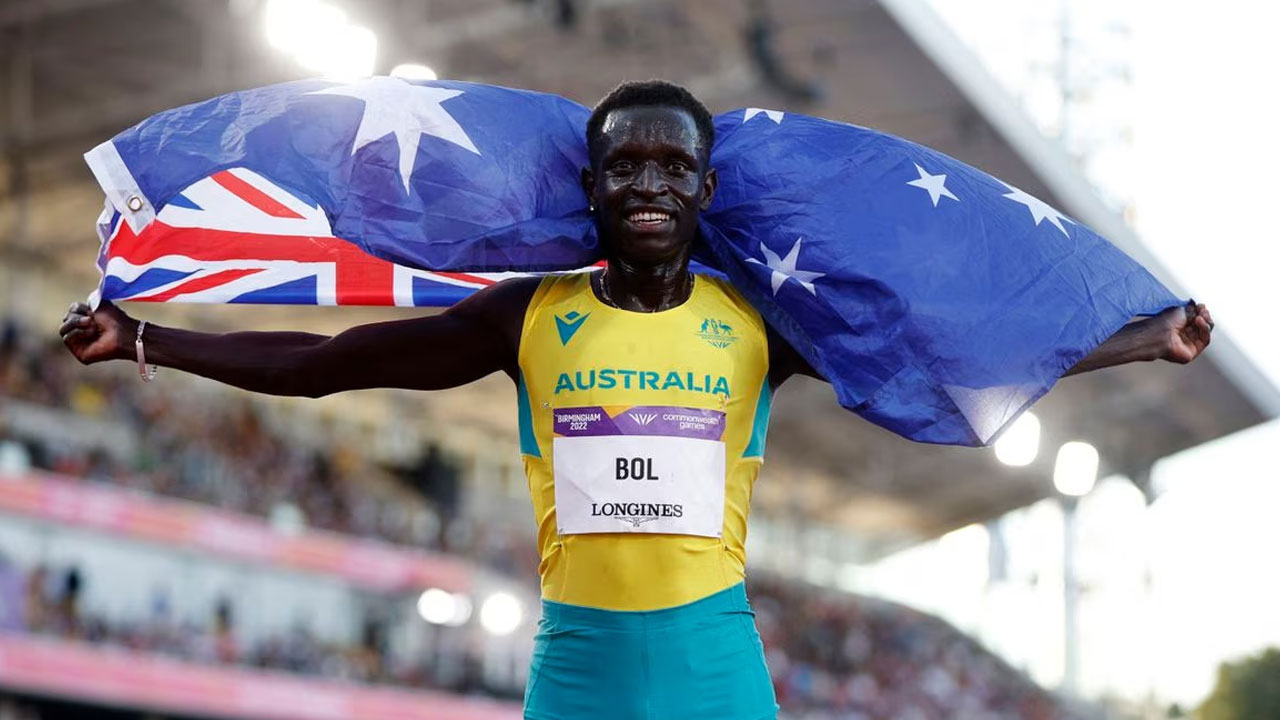 Athlete Peter Bol. [Source: Reuters]
Australian athlete Peter Bol, who finished fourth in the 800 metres at the Tokyo Olympics in 2021, has had his provisional doping suspension lifted after the 'B' sample of his test did not match his 'A' sample, Sports Integrity Australia (SIA) said.
The middle-distance runner had been suspended since Jan. 10 after testing positive for synthetic erythropoietin (EPO) in an out-of-competition urine test last October.
Bol's 'A' sample had returned an "Adverse Analytical Finding" but his 'B' sample produced an "Atypical Finding" (ATF) for recombinant EPO, anti-doping watchdog SIA said on Tuesday.
Article continues after advertisement
Recombinant EPO is not produced naturally by the human body and is banned by the World Anti-Doping Agency.
SIA said it had lifted Bol's suspension but that the ATF was not the same as a negative test result and it would continue its investigation.
Bol, 28, said he had been exonerated.