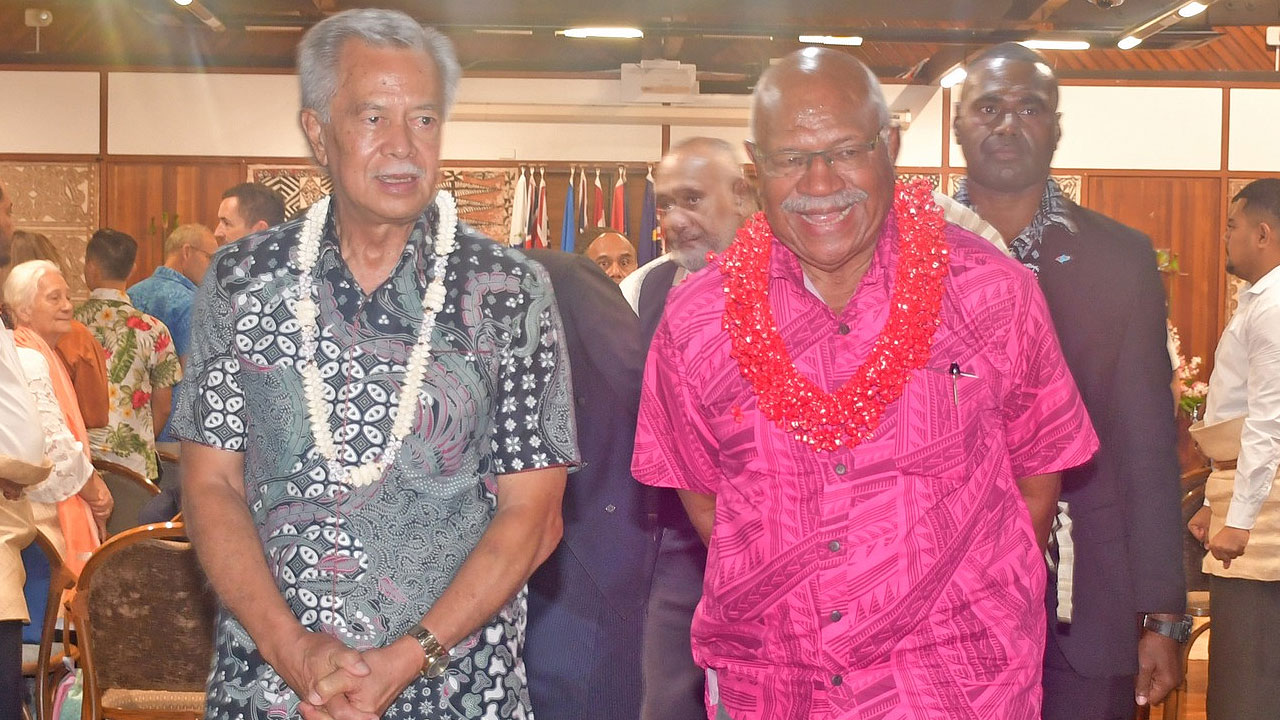 Prime Minister Sitiveni Rabuka [right] with PIFS Secretary General Henry Puna
The Pacific Region fights and defends best when it stands united, says Prime Minister Sitiveni Rabuka.
He stressed this when he was formally welcomed as the Pacific Islands Forum Chair.
Rabuka says differences that the Region shares contribute to strength but we tend to limit ourselves without realizing that differences strengthen us.
Article continues after advertisement
"We share our values and we value one another. The challenges we face individually. They look so insurmountable but when we come together and talanoa, confer we realize that we are not the only ones having those problems and even just the understanding that we are not standing alone with our problems eases the burden and that is a unique nature of the Forum."
Rabuka has called on Pacific leaders to move forward in unity as he is looking to strengthen the Forum's commitment and tackle common threats.
Meanwhile, PIFS Secretary General Henry Puna told Rabuka the Pacific is at a juncture where amongst other things, climate change threatens our survival, multilateralism is failing and geo-political competition seeks to divide us however, history has shown that the Pacific has been at its best in moments of challenge.
"Honorable Prime Minister let me reiterate that your Secretariat stands prepared and ready to work with you and your government. Given that Fiji is the home of the Pacific Islands Forum Secretariat, the affairs of the people and government of Fiji are close to the hearts of many of our Secretariat staff and families. Your leadership comes at a most crucial time from the podium of PIF, we will look to you to lead us on the 2050 Strategy for the Blue Pacific, to bridge and heal our family relations and to transition us into the leadership of the Cook Islands as the incoming Pacific Island Forum chair."
Puna states that Pacific islanders are innovative and resilient.
The PM was accorded a regional welcome at the Forum Secretariat last night.