[Source: Fiji Government/Facebook]
Pacific Islands Forum Heads of States have started to arrive at the Nadi International Airport this morning.
The leaders will be in the country for the Pacific Islands Forum Special Leaders Forum that will be held from this Friday.
Republic of the Marshall Islands President David Kabua and the Premier of Niue Dalton Tagelagi also arrived at the airport.
Article continues after advertisement
They were both greeted and welcomed by the Minister for Lands and Mineral Resources Filimoni Vosarogo.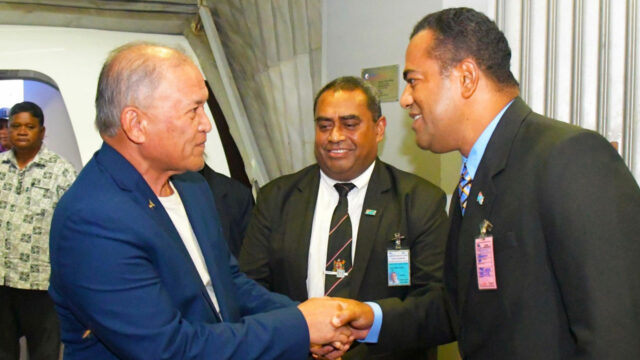 [Source: Fiji Government/Facebook]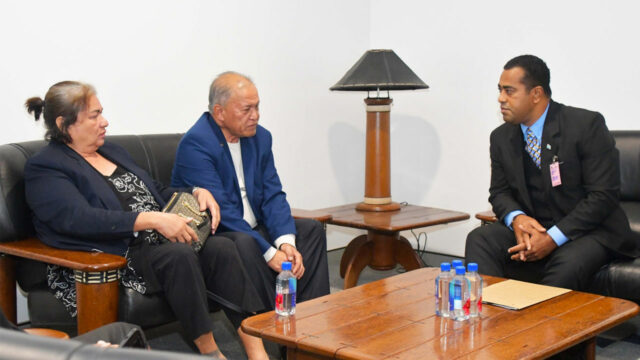 [Source: Fiji Government/Facebook]