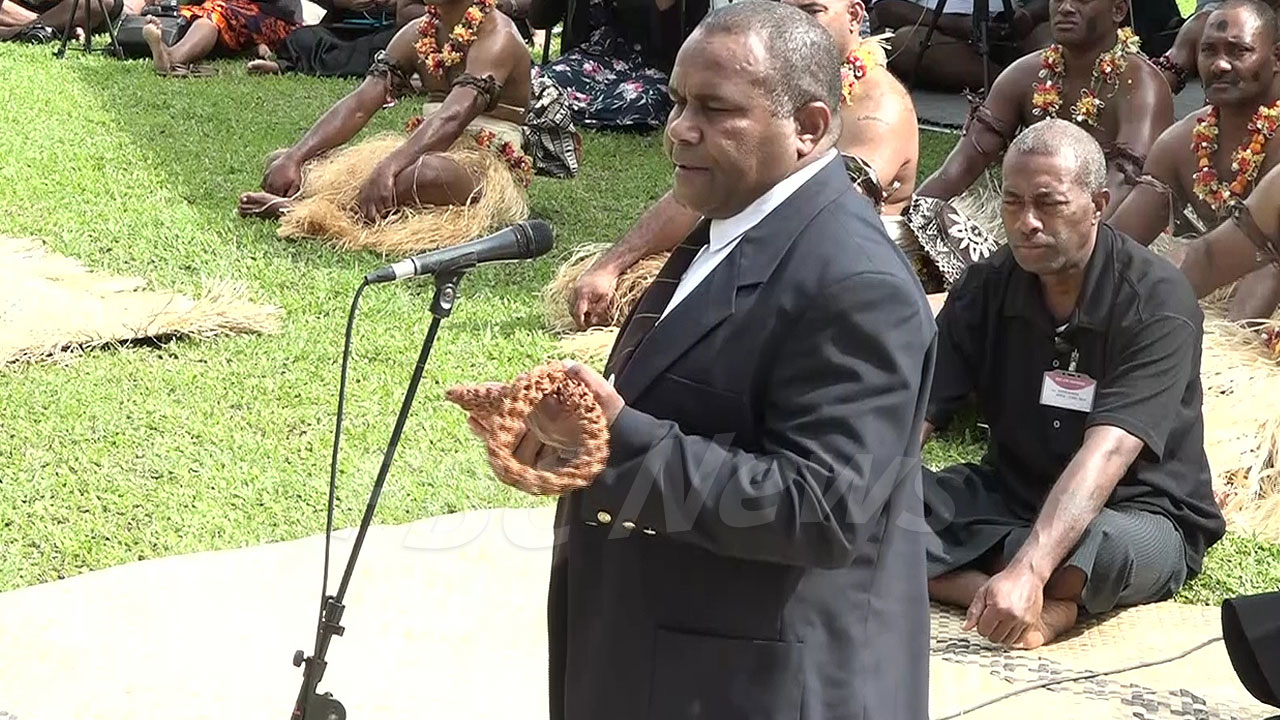 Apimeleki Tola presenting the Matanigasau.
The Ministry of Itaukei Affairs presented the government's Matanigasau, or traditional apology, to the Vanua and chiefs of the 13 provinces.
While presenting the Matanigasau, Native Land Commission Acting Chairman Apimeleki Tola says the government has been oppressing the Vanua and its people over the last 16 years.
Tola says some decisions made by the government were against the will of the Vanua and its people, so the Ministry has sought the Vanua's forgiveness.
Article continues after advertisement
Tola says the previous government has done so much that it has created a division between the government and the Vanua.
He kindly asks the vanua to forget what the past government has done and allow the new government to move in support of the vanua.
While receiving the tabua, Na Marama Bale Roko Tui Dreketi Ro Teimumu Kepa says the vanua has accepted the apology and thanked the government for the effort.
Ro Kepa says that with the Great Council of Chiefs first sitting today after 16 years, the forgiveness was timely.