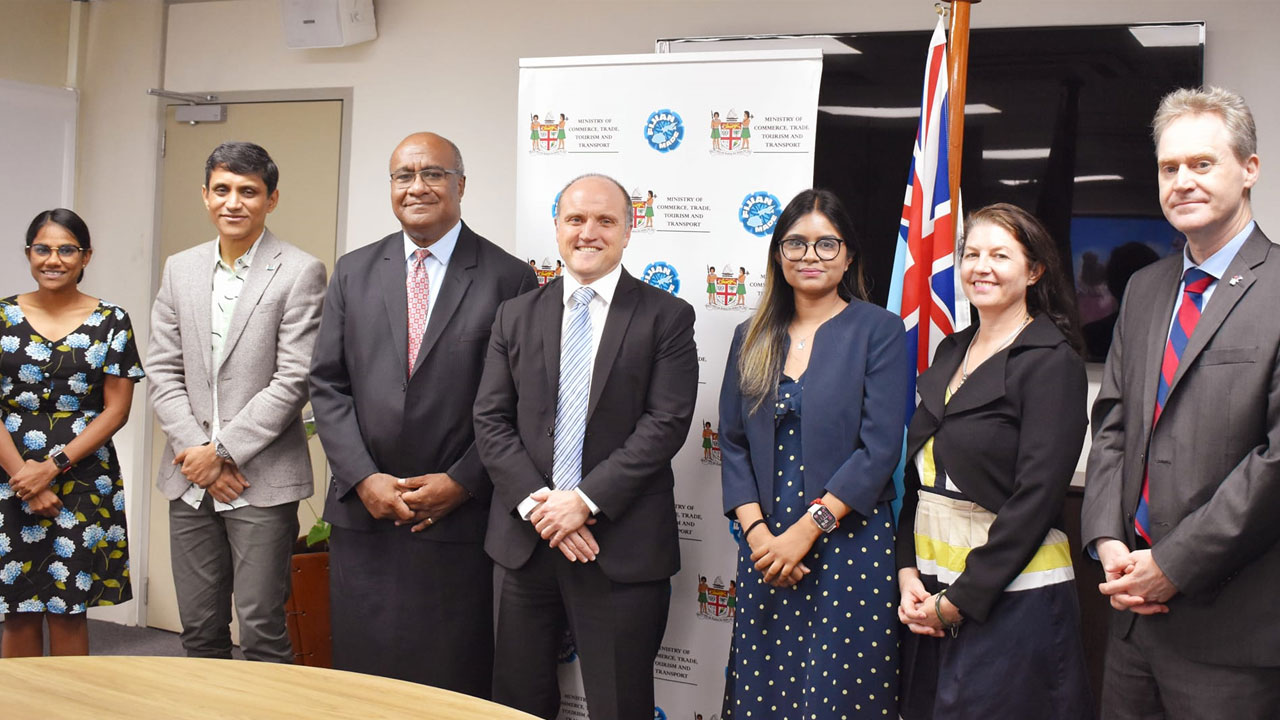 [Source: Supplied]
The Deputy Prime Minister says they will continue to work closely with Australia on the trade and investment fronts.
This includes information and communications technology, business process outsourcing, manufacturing, and commercial agriculture.
Deputy Prime Minister and the Minister for External Trade, Co-operatives and SMEs, and Communications, Manoa Kamikamica highlighted this during a courtesy visit from the Australian High Commission in Fiji's Chargé d'affaires, John Williams.
Article continues after advertisement
He also highlighted other critical areas such as improving the business environment in Fiji, digitalization, economic diversification, market access, and tackling non-tariff barriers as some of the immediate priorities.
Kamikamica also expressed Fiji's commitment to coordinate and amplify the voice of the Pacific region in the multilateral forums on issues critical to Fiji and the region.