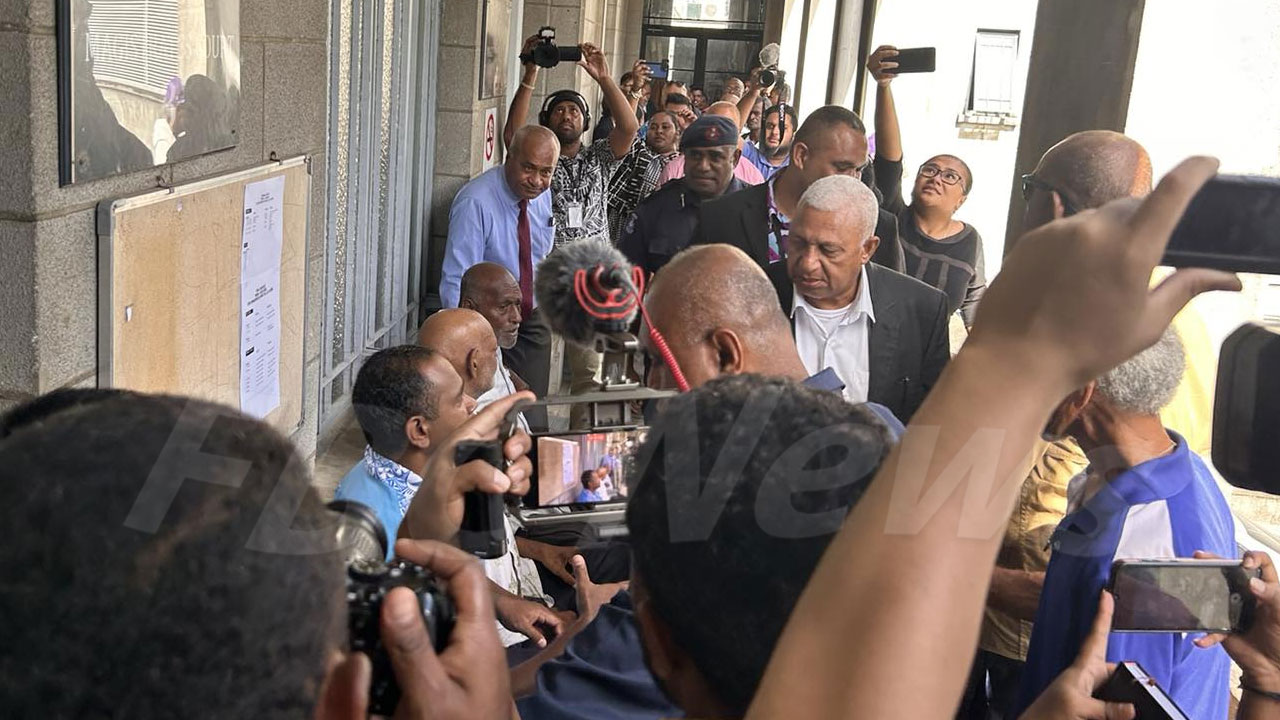 Former Prime Minister Voreqe Bainimarama and suspended Police Commissioner Sitiveni Qiliho have elected for a Magistrate Court trial.
The two appeared in the Suva Magistrates Court today charged with one count each of abuse of office.
The charges relate to a complaint laid with the police by the University of the South Pacific in July 2019 in relation to the activities of former staff members of the university.
Article continues after advertisement
It is alleged that Bainimarama, in his capacity as the Prime Minister, directed the then Police Commissioner, Brigadier General Sitiveni Qiliho sometime in July 2020 to terminate an ongoing investigation.
It is alleged that Qiliho directed the Director CID SSP, Serupepeli Neiko and another officer to terminate the investigation.
The state informed the court that the first phase of disclosures have been served and the two's lawyer, Devanesh Sharma confirmed receiving the disclosures.
The State did not object to bail however asked for strict bail conditions including a curfew between 8pm and 5am.
However, this was objected by the defense lawyer who asked for the two to be released on standard bail conditions.
The matter continues in court.
Related Stories:
Bainimarama, Qiliho case stood down again
Court to hear bail argument, matter stood down
Bainimarama and Qiliho plead not guilty
Charges filed, opposition MPs shows support
DPP sanctions charges against Bainimarama and Qiliho
Bainimarama and Qiliho in custody
Bainimarama, Qiliho back at CID