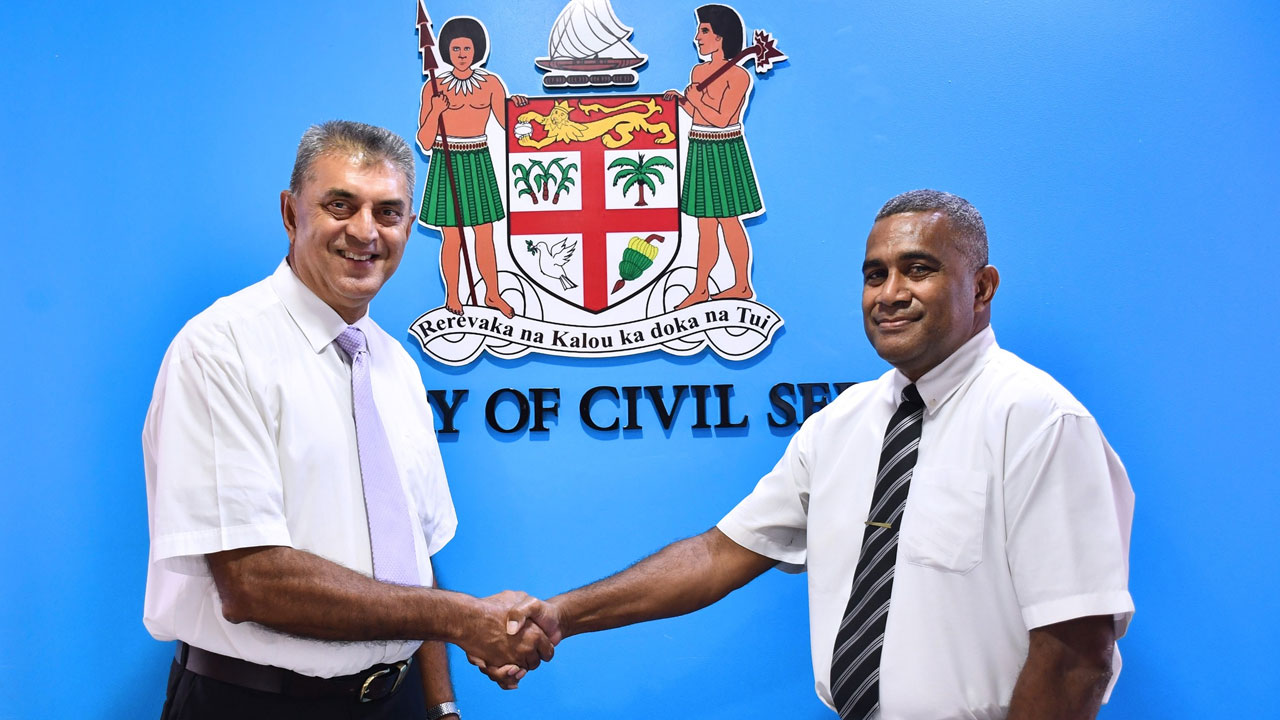 [Source: Fiji Government / Facebook]
The Acting Permanent Secretary for Civil Service, Parmesh Chand has welcomed the appointment of Ropate Green Lomavatu as Solicitor General.
Chand said Lomavatu was his Principal legal officer in the then Ministry of the Public Enterprises and Public sector reforms.
He adds that Lomavatu is thorough in his job and provides top professional advice on all matters about accountability and governance.
Article continues after advertisement
Chand states that the new SG rose through the ranks to reach the top of the legal fraternity.
The Acting PS says they want to see young officers go through a career path to achieve the position of leadership.
Lomavatu's appointment was made following a meeting of the Judicial Services Commission.
According to section 116 (5) of the Constitution, the Solicitor General shall be appointed by the President on the recommendation of the Judicial Services Commission following consultation by the Commission with the Attorney General.