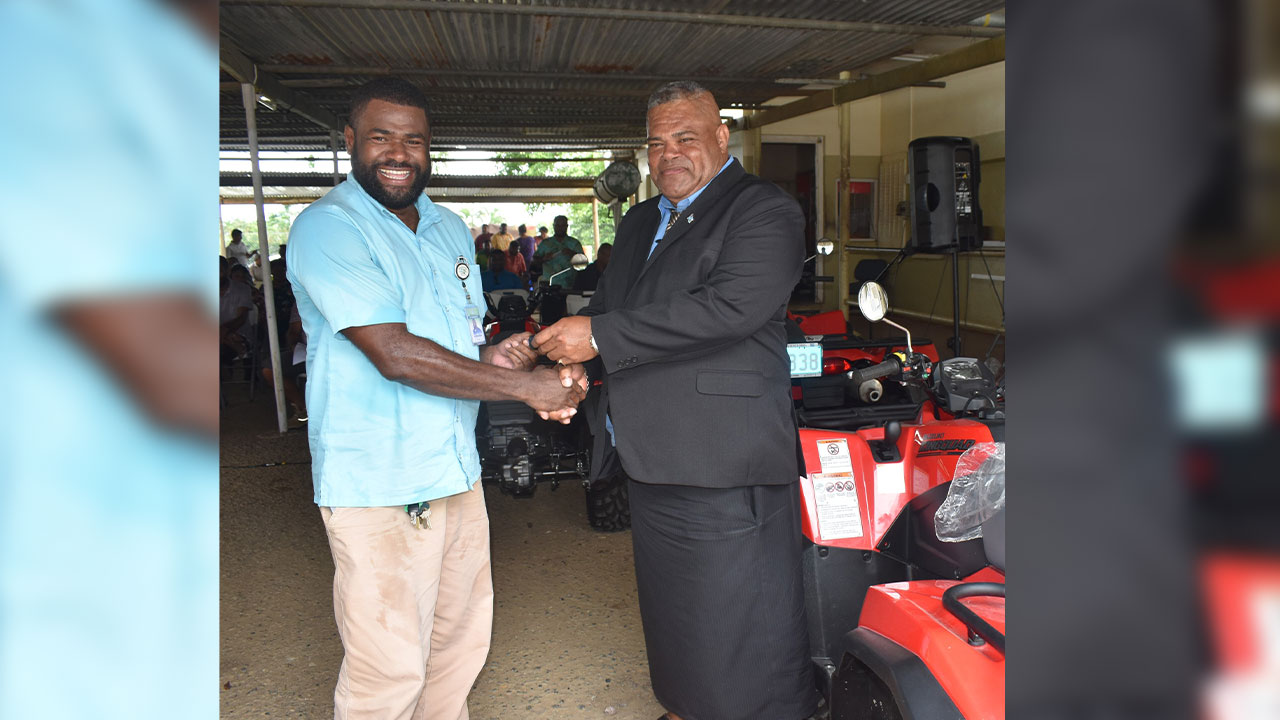 [Source: Ministry of Agriculture Fiji / Facebook]
The Ministry of Agriculture has handed three quad bikes to Agriculture Officers to boost service delivery to farmers in the outer rural areas.
Minister for Agriculture Vatimi Rayalu says with the growing number of farmers and unlocking of new areas for farming, mobility has been a challenge for the technical staff.
Rayalu says the quad bikes are a cheaper mode of transportation with the added advantage of handling rough terrain better.
Article continues after advertisement
He adds that it's a long-term investment by the Ministry to improve service delivery to farmers.
The Minister has urged officers to look after the assets.