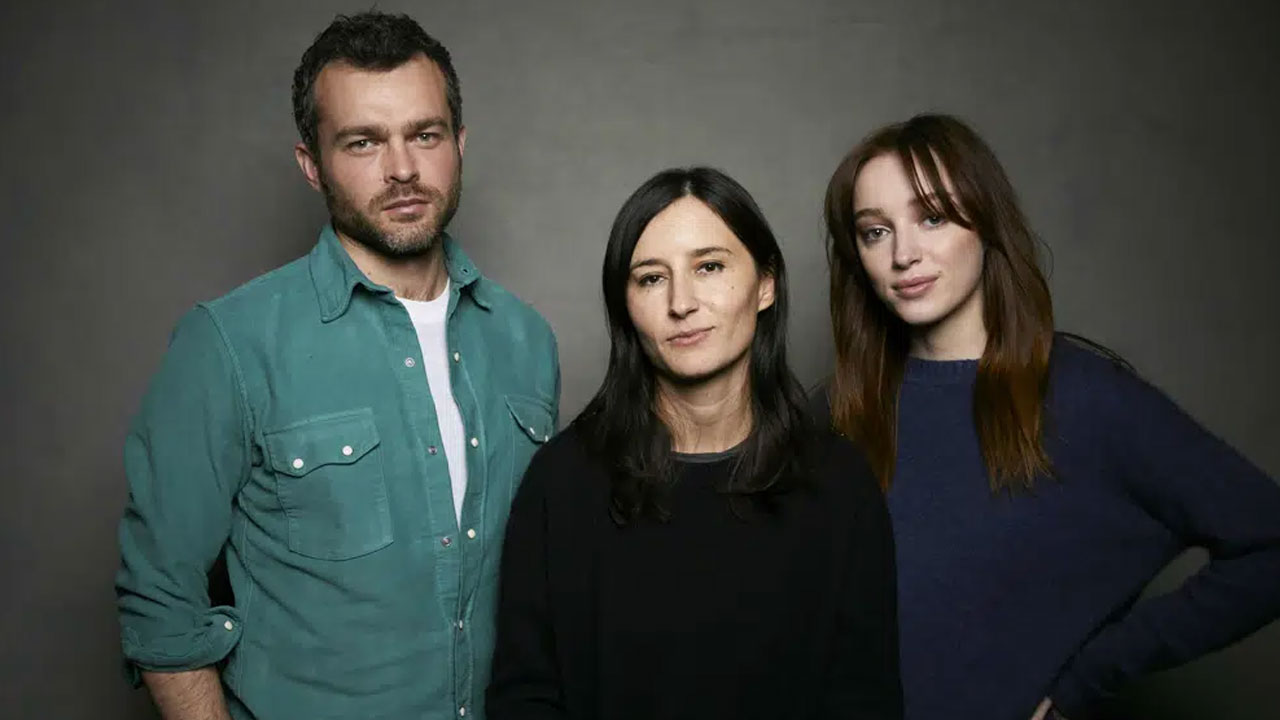 [Source: AP Entertainment]
The fire emoji was a common sight in tweets about the new corporate thriller "Fair Play," which debuted Friday at the Sundance Film Festival.
The movie follows two ambitious analysts at a cutthroat hedge fund, played by "Bridgerton's" Phoebe Dynevor and "Solo's" Alden Ehrenreich, who are also in a passionate and secret relationship. Several steamy scenes had some declaring the return of the erotic thriller.
Film historian Karina Longworth, whose podcast "You Must Remember This" recently delved into the erotic thriller moment of the 1980s, tweeted that "It does for the 2020s what 'Fatal Attraction' did for the late 80s."
Article continues after advertisement
Chloe Domont, who wrote and directed the film, said she didn't set out to make an erotic thriller, per se.
But "I did set out to make a thriller about gender power dynamics within a relationship that happens to be highly sexual," Domont told The Associated Press on Saturday in Park City. "I think the execution of that intention ended up flipping the erotic thriller genre on its head."
Dynevor, in only her second film role, said that when she read Domont's script, she saw herself and a lot of women she knows in her character, Emily, who seems to be the sole female at the company. She's made even more aware of this when she gets promoted over Ehrenreich's Luke.
Ehrenreich's character comes from a more privileged background than Emily's. He's Ivy League-educated and expects a certain amount of success. But he also rolls his eyes at the casual misogyny of his co-workers and, at least at first, is supportive of Emily's ascent.
The film has already stirred up a gender debate among those who have seen it as Domont makes sure to never go the cliche route with her characters. Audience sympathies may even shift between Luke and Emily from scene to scene. Dynevor was firmly on Emily's side in reading the script and during filming, but when she watched the finished product, something changed.
Serbia plays New York in the film, which came together rather quickly, but the three key players made sure to carve out time to establish an authentic intimacy between Ehrenreich and Dynevor.
That involved improvisations of Emily's first day at the office and the first time Luke tells her he loves her.
They also worked with an intimacy coordinator to stage the sex scenes.
The Sundance Film Festival runs through Jan. 29.