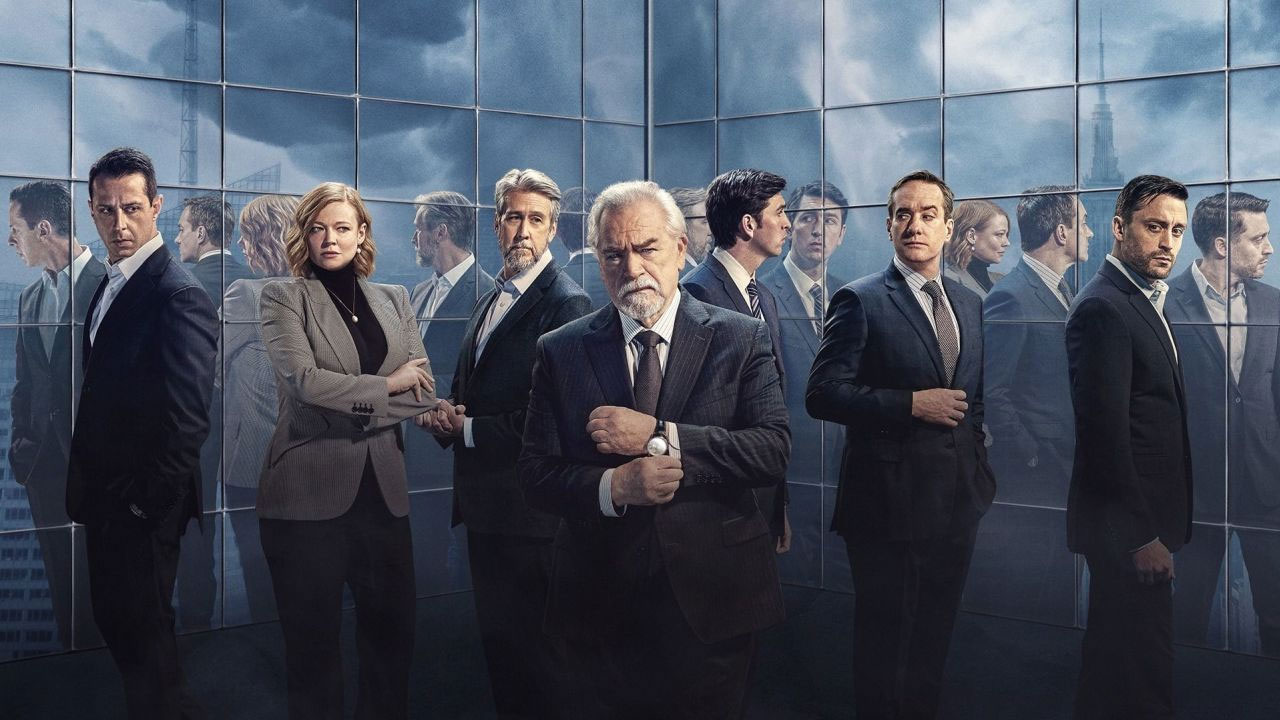 [Source: CNN Entertainment]
Are you wearing black?
Viewers of "Succession" are mourning as the series came to a dramatic close after four seasons, leaving Sunday nights with an empty space to fill.
Even if you weren't a regular viewer of the Roy family drama, we all know the terrible feeling of saying goodbye to a favorite series.
Article continues after advertisement
So, what to do when one of the best shows on television is no more?
Glad you asked. If you loved "Succession," here are just a few other shows you might enjoy.
A powerful patriarch, his children, greed and forces out to destroy their empire. Does any of this sound familiar?
Instead of the media, the Gemstones rule over an evangelical church – though they are far from holy.
Praise be, it's just the devilish kind of satire we need at the moment.
"The Righteous Gemstones" is streaming on Max, which is owned on CNN's parent company.
Another drama similar to "Succession," "Billions" will also give you your rich-people-behaving-badly fix.
This Showtime series follows Damian Lewis as hedge fund manager Bobby Axelrod, pitted against Justice Department attorney Chuck Rhoades, played by Paul Giamatti.
There are six seasons available to binge-stream on Paramount+.
If you thought there was grief over "Succession" ending, you weren't paying attention to all the fretting over "Yellowstone."
First there was drama surrounding whether or not star Kevin Costner was leaving the series, followed by word last month that the show would end with the second half of Season 5 in November.
Fare thee well, Dutton family, who gave us plenty of drama, along with the beautiful nature scenes of Montana.
Singer and songwriter Sia, 47, has come to understand herself better in recent years, revealing in a podcast coversation this week that she is on the autism spectrum.
"For 45 years, I was like … 'I've got to go put my human suit on,'" she said. "Only in the last two years have I become fully, fully myself."
Count me among those who believe that when celebrities open up about personal health matters, it tends to raise awareness and helps others in similar circumstances.
Some were bothered back in 2021 that Sia cast Maddie Ziegler, who is neurotypical, as a character with autism in her movie, "Music."
There will always be casting debates, but where there is conversation there is also the opportunity for growth.
I choose to focus on the positive.
What a bittersweet release.
"But Here We Are" is the first album from the Foo Fighters since the death of the group's drummer, Taylor Hawkins.
"A brutally honest and emotionally raw response to everything Foo Fighters have endured recently, 'But Here We Are' is a testament to the healing powers of music, friendship and family," a Rolling Stone listing states.
"But Here We Are" is out Friday.
I should say I can't wait to rewatch this one. The always hilarious Wanda Sykes has a new standup special, "I'm an Entertainer." She shares her take on parenting 13-year-old twins, the joys of a generous pour for communion during virtual church, and a bit on women's restrooms that made me holler and wipe tears of laughter from my eyes.
She more than earns the title of her special, and then some.
"I'm an Entertainer" is streaming on Netflix.