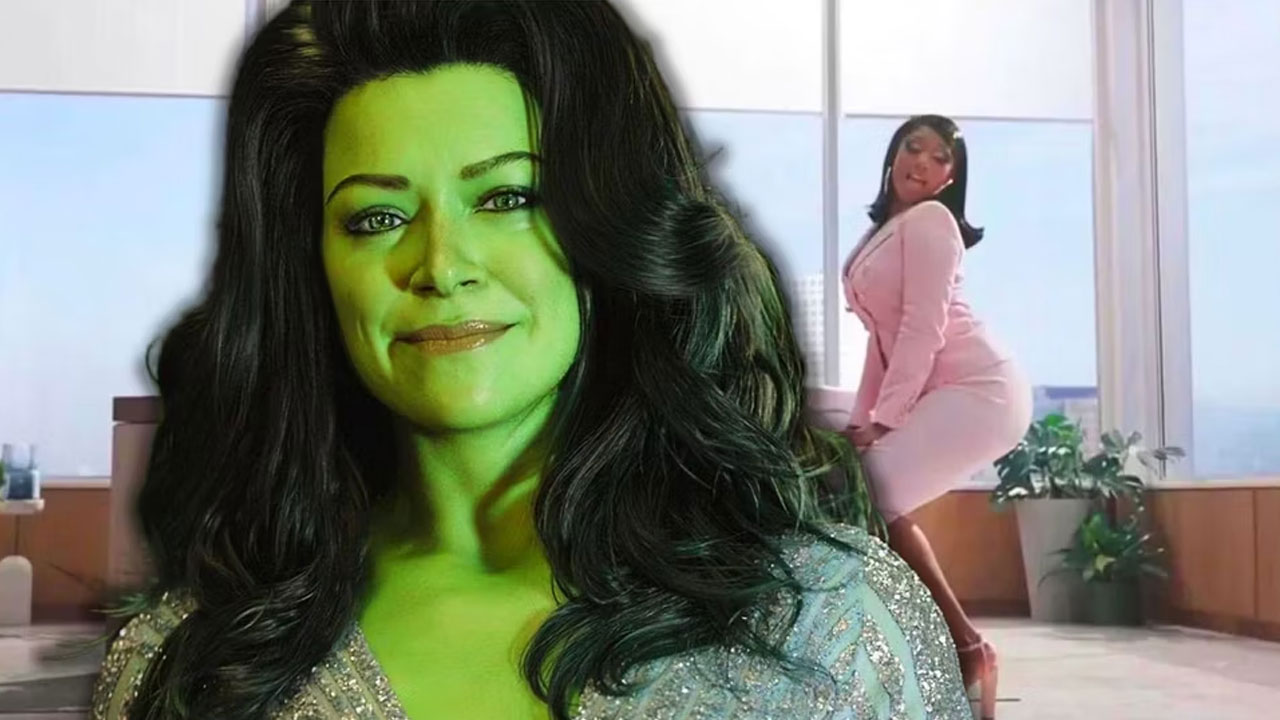 [Source: CBR]
Long-serving Marvel Comics writer Dan Slott came to the defense of She-Hulk: Attorney at Law's most divisive scene, arguing that the outrage over Jen Walters' twerking is hypocritical because of a particular moment in Iron Man.
Slott, who wrote the relaunch of She-Hulk in 2004, pointed out on Twitter that the Marvel Cinematic Universe's first blockbuster features a scene in which Tony Stark is revealed to have a dancing pole built into his private jet which is used by multiple women who double as flight attendants. He compares it unfavorably to She-Hulk: Attorney at Law's twerking scene, making the case that if either scene is worthy of criticism, it's the one featuring women being paid to dance for the pleasure of a male character, not the two women dancing together for fun.
Slott has been on a roll defending the show online, previously calling out the criticism that it wasn't accurate to the comics. "I'm the guy who has written more issues of She-Hulk than anyone," he wrote. "I've read every single comic from every [She-Hulk] run. And I'm saying, for the record, it is the MOST comic book-accurate show in the MCU."
Article continues after advertisement
Acclaimed rapper Megan Thee Stallion made her MCU debut in the show's third episode, "The People vs. Emil Blonsky," as a fictionalized version of herself, attending the trial of a shapeshifting Light Elf from New Asgard who had been impersonating her. She then appeared in the episode's post-credits scene, where she signed on as She-Hulk's newest client, proceeding to teach the Jade Giantess how to twerk. The scene divided fans, with some declaring it one of the best post-credits scenes in MCU history and others complaining that it wasn't funny.
Megan Thee Stallion's appearance in the series came about thanks to her Legendary costar Jameela Jamil, who played the recurring antagonist Titania in She-Hulk. "I was the one that made that happen," Jamil recalled. "I was preparing to come and do this when I was filming Legendary Season 2, and I just asked her, and she turned out to be a huge Marvel fan."
Episode director Kat Coiro also revealed that the twerking scene was a last-minute addition to the script thanks to series star Tatiana Maslany's fangirling. "Tatiana was so excited. She's the world's biggest Megan Thee Stallion fan and we were like, 'We've gotta give her something.'" Despite the scene featuring the CGI She-Hulk rather than human-sized Jennifer Walters, Corio revealed that it was "100 percent" Maslany twerking, which behind-the-scenes photos confirmed.
All episodes of She-Hulk: Attorney at Law are available to stream now on Disney+.