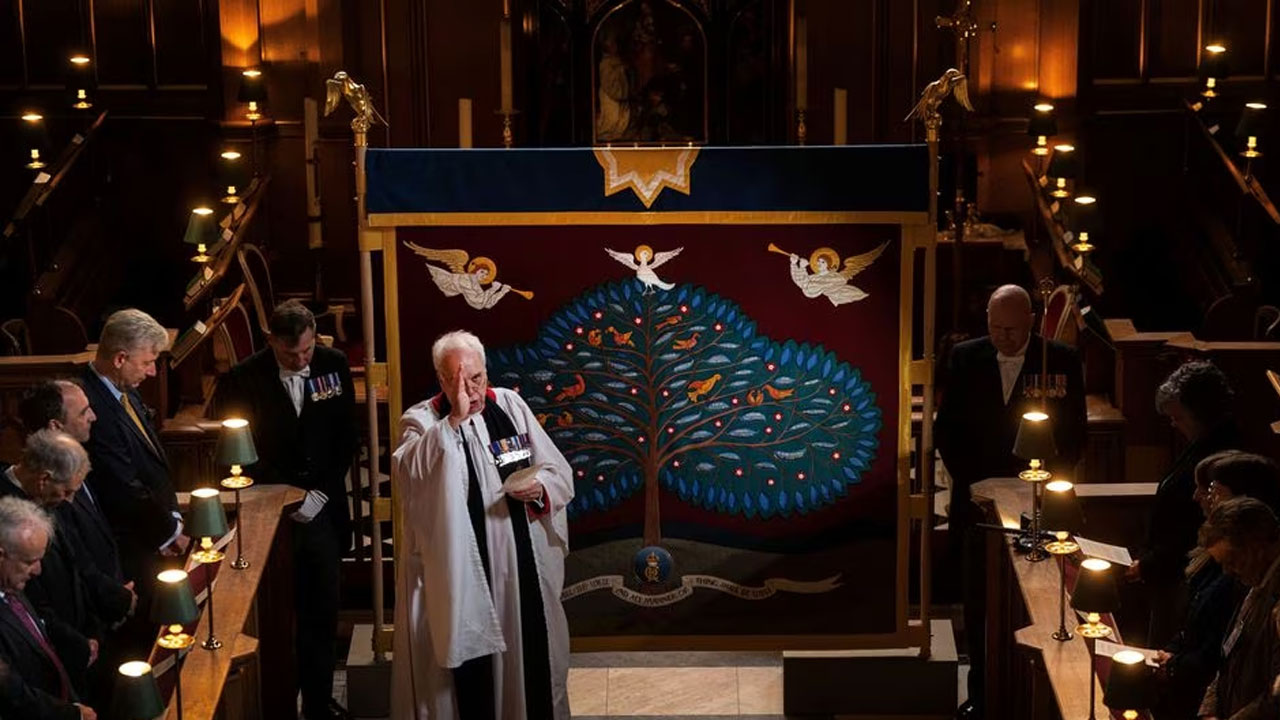 [Source: Reuters]
A new screen will provide "absolute privacy" during the most sacred part of next week's coronation service for King Charles, ensuring the eyes of the world will not see the monarch being anointed, Buckingham Palace and its makers said.
The three-sided screen will shield Charles when he is anointed with holy oil, consecrated in Jerusalem, on his hands, breast and head, shortly before he is crowned at London's Westminster Abbey on May 6.
Buckingham Palace said it was historically regarded "as a moment between the sovereign and God" with the screen there to protect its sanctity.
Article continues after advertisement
"Previously, it was a canopy over the top, which actually didn't provide real privacy, it was more figurative," said Nick Gutfreund, who designed and created the frame. "Now this three-sided screen provides absolute privacy."
There had been speculation Charles might allow people to see the anointing, but royal historian Professor Kate Willliams said that would have been a surprise.