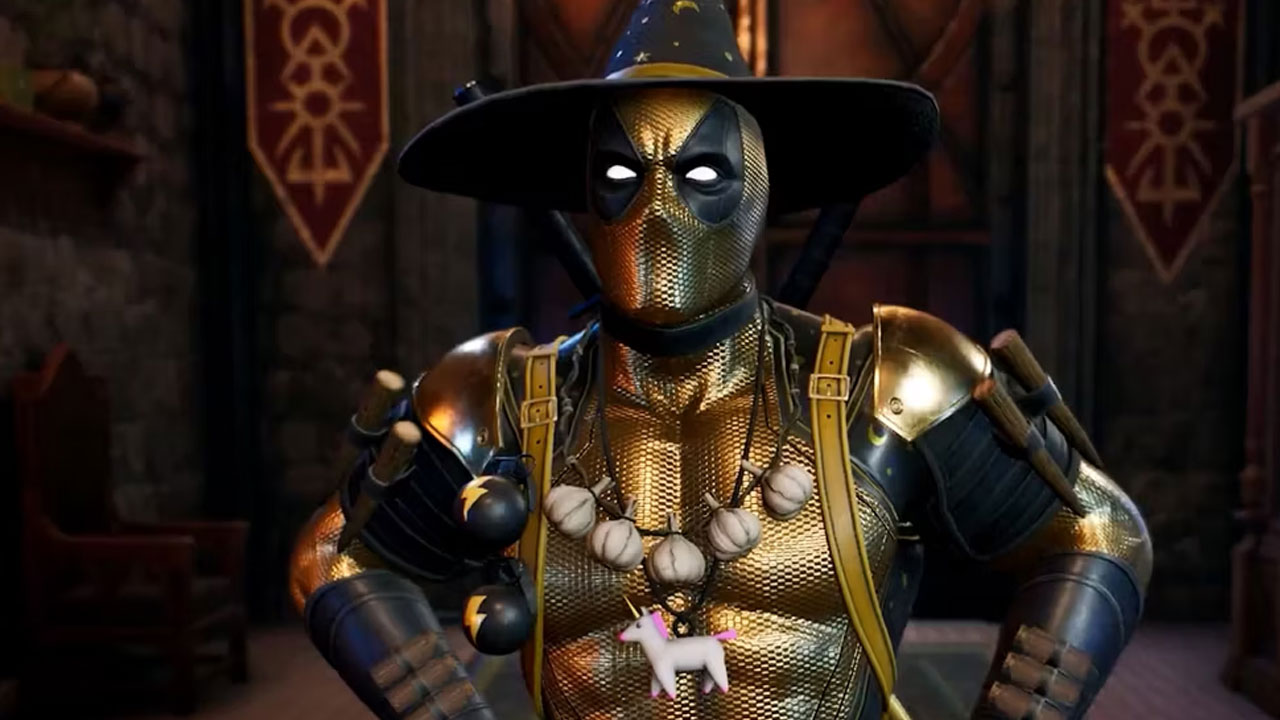 [Source: CBR]
A New Year's Day message from Marvel's Midnight Suns teased a possible release window for its upcoming DLC.
A Tweet posted to the official Marvel's Midnight Suns Twitter account celebrated New Year's Day with a four-second clip of Deadpool overlayed with celebratory clapping. The accompanying message reads, "IT'S MIDNIGHT BABY! New year, same Deadpool, and hopefully new team. #MidnightSuns I'm coming for you, give me a month," ending with a winky face emoji. Previously, Marvel's Midnight Suns indicated an early 2023 release date. Though it is not a confirmation of the release date, many fans took this as a hint at a potential window for the DLC's launch.
Marvel's Midnight Suns first teased Deadpool in October 2022, almost two months before the base game's launch. A YouTube video posted to the official Marvel's Midnight Suns Twitter account revealed the Merc with a Mouth announcing his takeover, which led to several Deadpool-themed cosmetic changes to the page. He declared he would hold it hostage and share details about the game until the developers agreed to add him.
Article continues after advertisement
During Deadpool's "takeover," Marvel's Midnight Suns revealed artwork for Storm, Morbius and Venom. The art "leaks" from Deadpool led to a reveal that a DLC would add the four heroes to the roster at a later date, though it did not give a release window at the time. Lead designer Jake Solomon later revealed that the team initially toyed with adding Deadpool to the base game but ultimately decided that his reputation as the Merc with a Mouth took up too much space.
"Originally we toyed with the idea of putting Deadpool in the base game, but it's like the kind of thing where anytime Deadpool shows up, it becomes the Deadpool show," he said. "The way that Marvel put it was 'Deadpool kind of sucks the air out of the room.' So we were like, 'Yeah, I guess that's true.' So we decided to wait on that."
Venom repeatedly appears in the base game as one of Lilith's possessed servants. Lead Designer Joe Weinhoffer recently revealed that the DLC would pick up where Venom's story leaves off in the main story of Marvel's Midnight Suns. Weinhoffer explained, "We have Fallen Venom in the game, and his story kind of ends part way through the story and then the DLC kind of picks up where that leaves off and you really get to hang out with Eddie and feel and learn about how does he feel about everything that happened with Lilith."
Marvel's Midnight Suns is available for PlayStation 5, Xbox Series X|S and PC. Versions for PlayStation 4, Xbox One and Nintendo Switch will launch sometime in 2023.