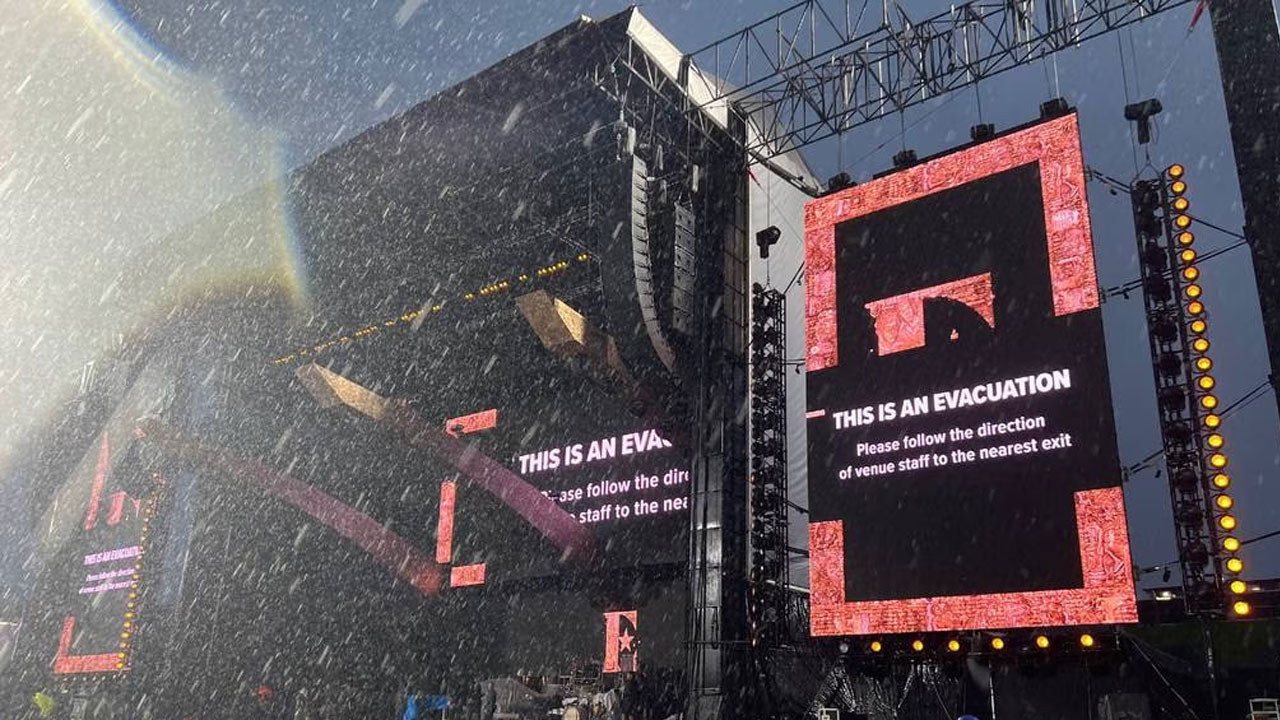 [Source: 1News]
Thousands of concertgoers had to evacuate Mt Smart Stadium after the Elton John Concert was called off due to torrential rain this evening.
Attendees heard the announcement over the loudspeakers with a graphic on the stage reading: "This is an evacuation; please follow the direction of venue staff to the nearest exit."
It comes as the city is currently being hit by torrential rain, with MetService issuing several severe weather warnings for the region.
Article continues after advertisement
One concertgoer told 1News, "It's so ridiculous; why not cancel it earlier."
"It's been like this all day; I don't understand why they called it off so late," another said.
"It took us about four hours to get here," a woman leaving the concert said.
The cancellation also comes after Auckland Transport came under fire for recommending concertgoers drive to the gig amid train cancellations.
It's not the first time Elton John has had to cancel a show in Auckland – his 2021 show was canned due to the Covid-19 pandemic.
In 2020 he had to cut his Auckland show short due to suffering with "walking pneumonia".