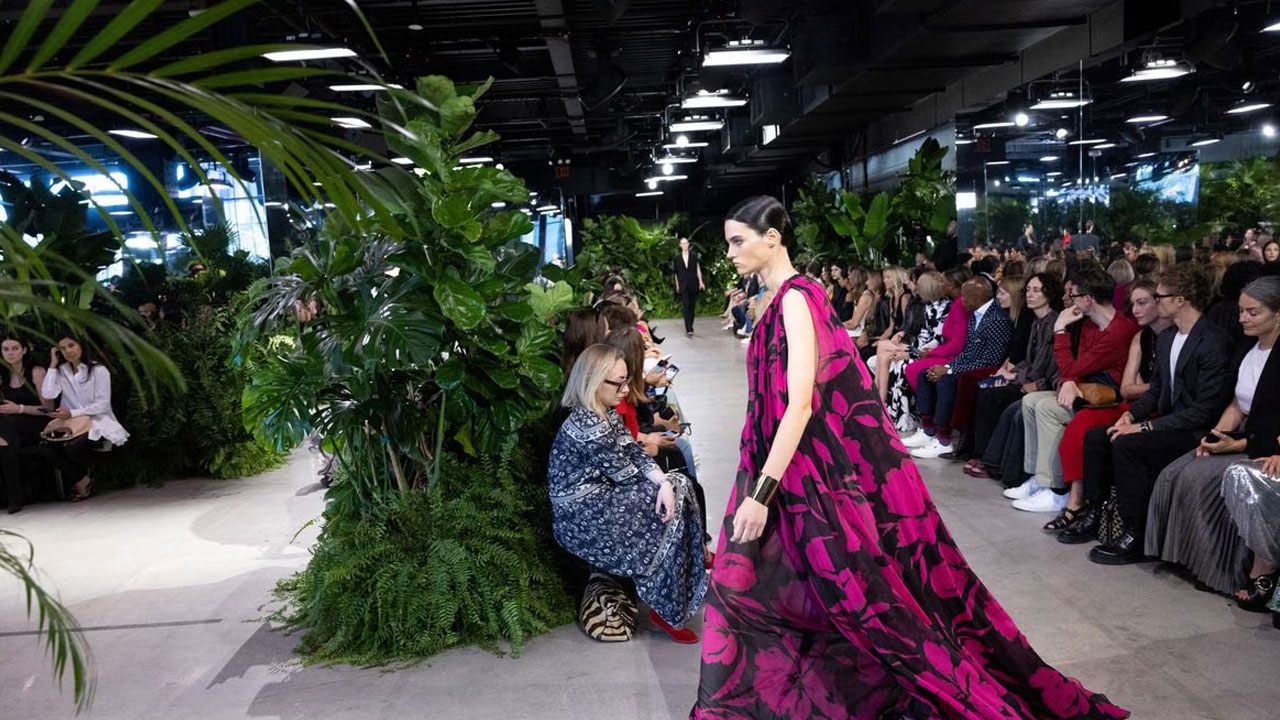 A model presents a creation from the Michael Kors spring summer 2023 collection during New York Fashion Week in Manhattan, New York City, U.S.
Michael Kors celebrated women who inspired him at his New York Fashion Week show on Wednesday, designing his collection with Tina Turner, Jane Fonda and Yoko Ono in mind.
His designs included sexy slits, power suits, flared pants and sweeping coats and capes, playing with proportions by pairing long jackets or short flirty looks.
Kors put a twist on evening wear by designing sleek jumpsuits and evening gowns with daring cut-outs.
Article continues after advertisement
"There's the moment in my life when I decided I wanted to be a designer. I fell in love with women who were very inspiring to me at the time," said Kors. "But I also fell in love with Greenwich Village and this whole idea of urban bohemia."
Kors selected a location that allowed the city to be a part of the show: "I'm a New York designer, so I love that people can watch from outside."
The color palette was warm and earthy yet sophisticated.
"Beautiful shades of taupe and mocha, lots of chocolate brown. I think it's a nice alternative to black and warm, and people look so great in it," Kors said.
"And then I always think that metallic as a color … like putting on something gunmetal or bronze automatically just lifts the spirits and lifts and lifts your face. You look great."