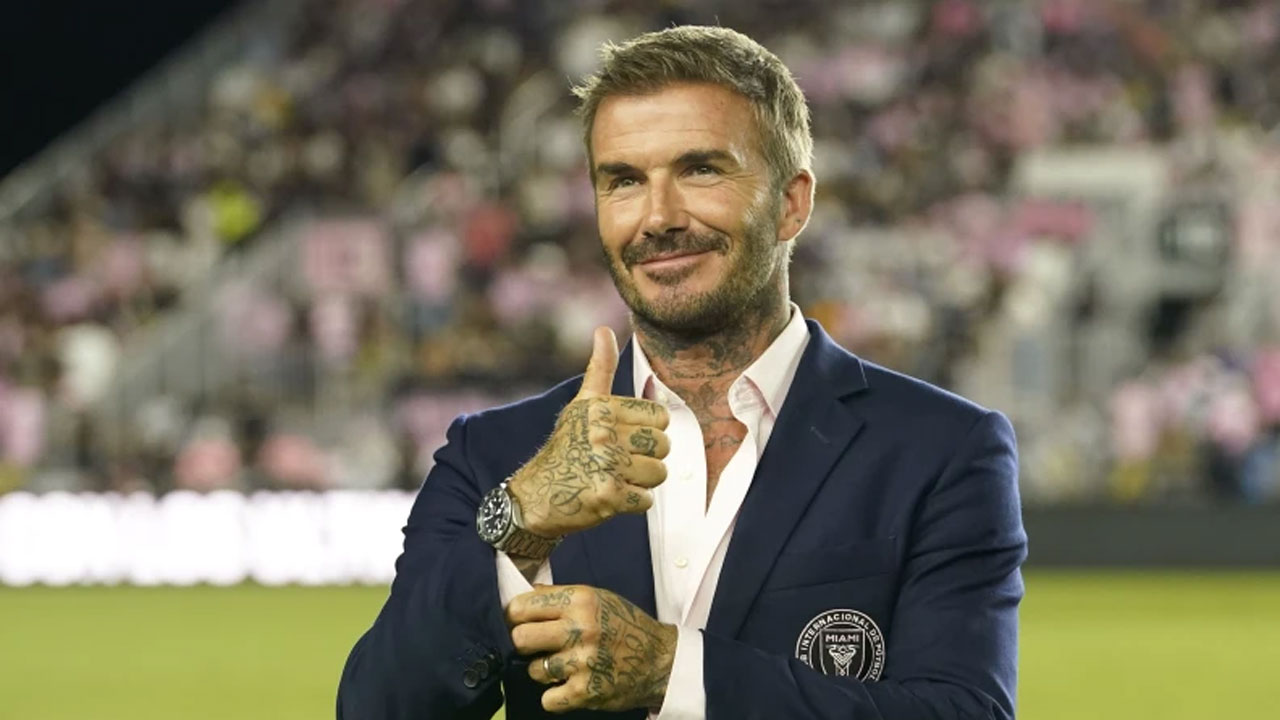 David Beckham [Source: AP]
David Beckham delves back into the hateful treatment he received following his infamous 1998 World Cup red card.
Its impact on him — in a new Netflix documentary series pegged to the 10th anniversary of his retirement.
"This whole process has been like an emotional rollercoaster," Beckham said of the "Beckham" series in an exclusive video interview with The Associated Press. "I've never talked about these certain moments in my career and in my life."
Article continues after advertisement
The intimate four-part series explores Beckham's upbringing, his courtship with his wife and his triumphs on the field, but perhaps the most difficult part was revisiting his painful sending off during England's World Cup match against Argentina.
"I hadn't actually watched it and I hadn't actually watched the interviews and what people said about me after," he said, adding that it left him "shocked and emotional."
Beckham was red carded for deliberately kicking the back of Diego Simeone's leg. He lashed out after the Argentina captain pushed him to the ground. England's World Cup hopes were crushed, and Beckham instantly went from hero to villain.
"Beckham" includes footage of the hatred the soccer star received — condemnation in British tabloids and constant fan abuse, including one who hung his effigy from a noose outside a London pub.
"I knew it was bad at the time, but going over that whole that whole thing was quite a tough one," he told the AP.
The backlash continued throughout the next season.
"It wasn't just stepping onto a football pitch, it was every time that I went out in my car and people stopped me and spat at my window and you know, all of those things, and then walking into a restaurant knowing that everybody in there hates you."
Best friend David Gardner recalls how Beckham even had to be accompanied by friends in the bathroom for his safety, yet never retaliated.
Despite the full support of Manchester United fans and club manager Sir Alex Ferguson, Beckham said there wasn't the same knowledge or concern about mental health that exists now.
"Back then there wasn't anyone turning round to me and saying, 'Are you OK? Are you sure you're OK? Let's talk about it.'"
Even his own family struggled to understand. "Twenty five years ago, if I'd have turned around to my dad and said that I don't feel great, he would have said, 'Boy, just get on with it'. So that's how I grew up and that's how I knew how to kind of handle a situation like that," he said.
"I became, I wouldn't say a cold person, but I was able to block things out that were challenging and difficult for me at the time" he added, saying it helped him grow as a player and as a person.
"I'm not a person that sits and reflects on past achievements and things like that" Beckham said, explaining that he learned from an early age that you can win a trophy and celebrate that evening, "but then the next day you're on to the next season and you're on to something else. "
The first episode, which debuts Oct. 4, explores young David's upbringing in Chingford, Essex, and his relationship with his father.