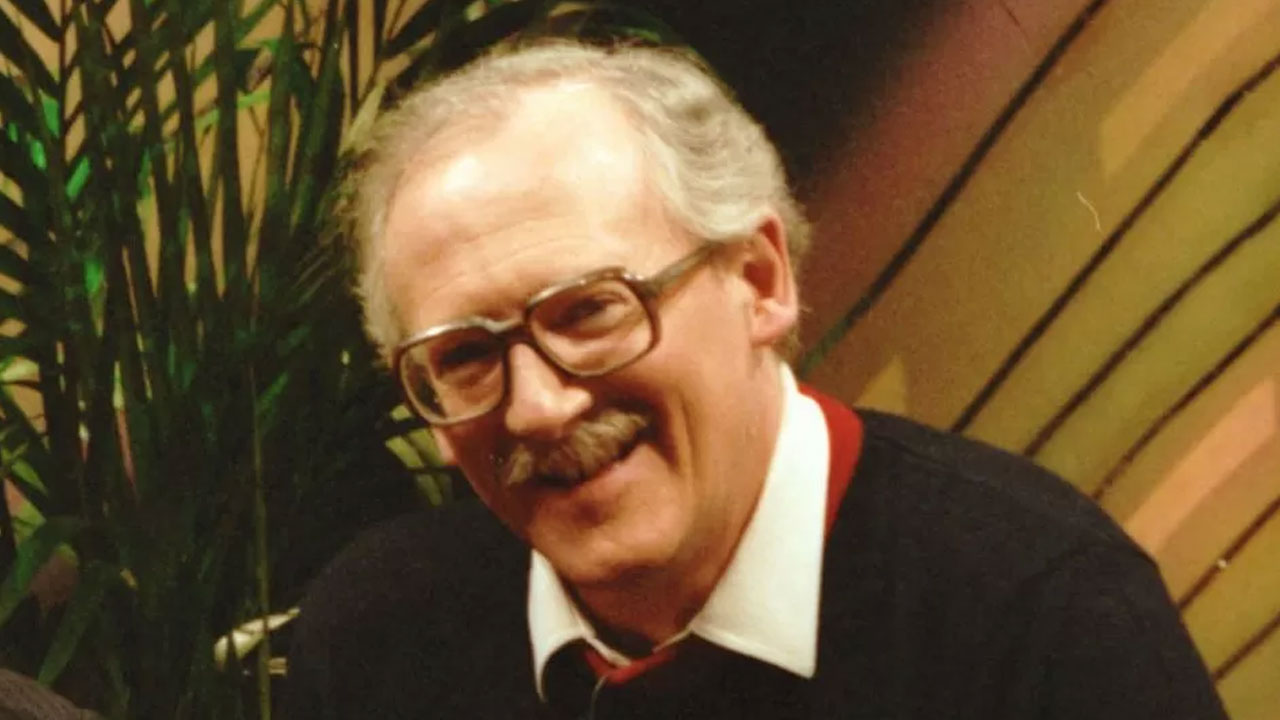 Bill Tidy appeared on many television shows including The Chris Stuart Cha Cha Chat Show in 1985. [Source: BBC Entertainment]
Bill Tidy, the cartoonist who was known for his quick artistry on shows including Countdown and Countryfile, has died at the age of 89.
His family paid tribute to "the most brilliant cartoonist and the very best dad" after he died with his children, Sylvia and Rob, by his side.
Among Tidy's greatest works in a decades-long career were The Fosdyke Saga and The Cloggies.
Article continues after advertisement
But his health declined in recent years after he suffered two serious strokes.
In a statement on his official Facebook page, Tidy's family said: "It is with huge sadness that I have to share with you the tragic news that we lost our dad, who is not only the most brilliant cartoonist but the very best dad two sons, a son-in-law and a daughter could ever wish for."
Tidy, who was born in Liverpool in 1933, did not receive any formal artistic training growing up and instead started his working life in the Royal Engineers branch of the Army.
His cartoonist career began when he sold a sketch to a Japanese newspaper in 1955.
He went on to publish cartoon strips in a host of UK national newspapers, including The Fosdyke Saga for the Daily Mirror and The Cloggies for Private Eye.
The Fosdyke Saga became so popular it eventually became the subject of a 42-part radio series for the BBC in 1983.
Over the years he also appeared on television shows such as Watercolour Challenge, Countdown, Blankety Blank and Countryfile and he illustrated more than 70 books.
Tidy was awarded an MBE in 2000 for services to journalism and helped to set up the British Cartoonists' Association.