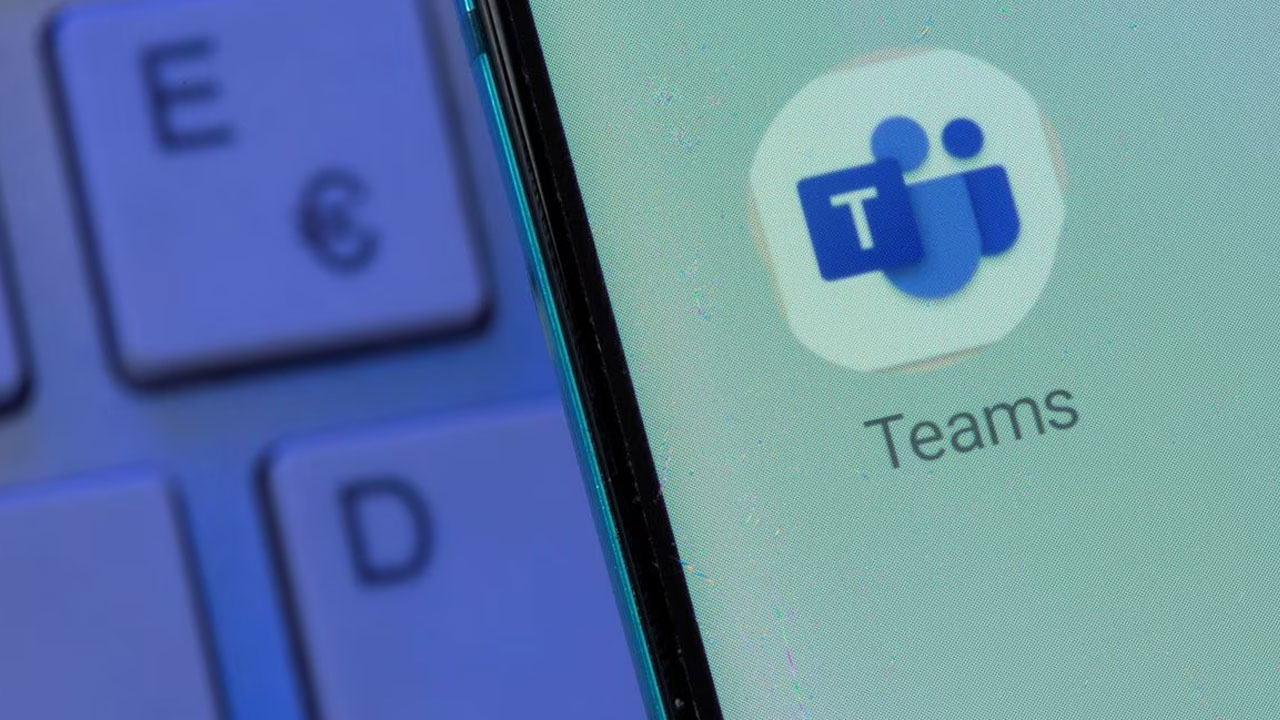 Microsoft Teams app is seen on the smartphone placed on the keyboard in this illustration taken. [Source: Reuters]
Microsoft Corp (MSFT.O) said it had recovered all of its cloud services after a networking outage took down its cloud platform Azure along with services such as Teams and Outlook used by millions around the globe.
Azure's status page showed services were impacted in Americas, Europe, Asia Pacific, Middle East and Africa. Only services in China and its platform for governments were not hit.
By late morning Azure said most customers should have seen services resume after a full recovery of the Microsoft Wide Area Network (WAN).
Article continues after advertisement
An outage of Azure, which has 15 million corporate customers and over 500 million active users, according to Microsoft data, can impact multiple services and create a domino effect as almost all of the world's largest companies use the platform.
Businesses have become increasingly dependent on online platforms after the pandemic caused a shift to more employees working from home.
Earlier, Microsoft said it had determined a network connectivity issue was occurring with devices across the Microsoft WAN. This impacts connectivity between clients on the internet to Azure, as well as connectivity between services in data centres, it said.
Microsoft later tweeted that it had rolled back a network change that it believed was causing the issue and was using "additional infrastructure to expedite the recovery process".
Microsoft did not disclose the number of users affected by the disruption, but data from outage tracking website Downdetector showed thousands of incidents across continents.
The Downdetector site tracks outages by collating status reports from various sources including users.
Microsoft's cloud business had helped shore up its fiscal second-quarter earnings on Tuesday. It forecast third-quarter revenue in its so-called intelligent cloud business would be $21.7 billion to $22 billion despite worries that the lucrative cloud segment for big tech companies could be hit hard as customers look to cut spending.
Azure's share of the cloud computing market rose to 30% in 2022, trailing Amazon's AWS, according to estimates from BofA Global Research.
Microsoft joined other big tech companies in turning to layoffs to ride out the weaker economy, announcing last week it was cutting over 10,000 jobs.
Its shares were down 3.2% at $234.41.
Outages of Big Tech platforms are not uncommon as several companies ranging from Google (GOOGL.O) to Meta (META.O) have seen service disruptions. Azure, the second largest cloud services provider after Amazon (AMZN.O), faced outages last year.