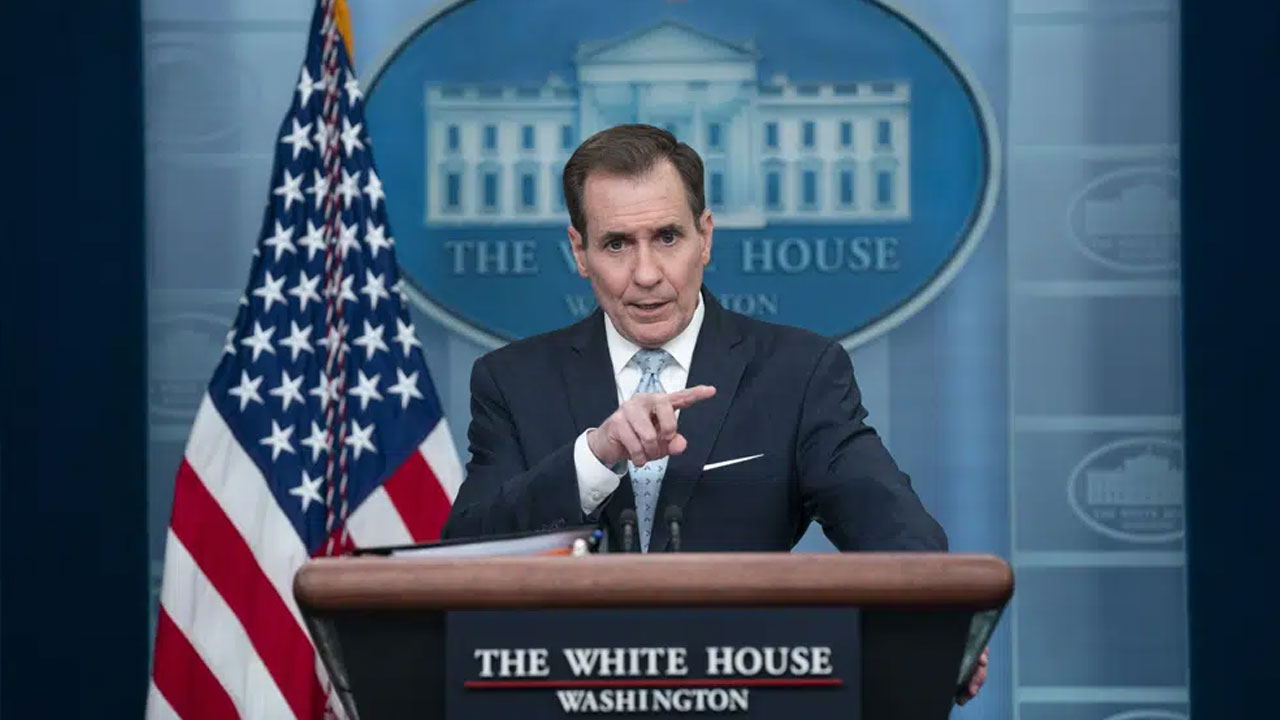 National Security Council spokesman John Kirby speaks during a press briefing at the White House, Monday, Feb. 13, 2023, in Washington.
The White House on Monday defended the shootdowns of three unidentified objects in as many days even as it acknowledged that it had no indication they were intended for surveillance in the same manner as the high-altitude Chinese balloon that traversed American airspace earlier this month.
The three objects, including one shot down Sunday over Lake Huron, were traveling at such a low-altitude as to pose a risk to civilian air traffic, said White House national security spokesman John Kirby. And though the Biden administration does not yet have evidence that they were equipped for spying purposes, or even belonged to China, officials also couldn't rule it out either, he said.
"These were decisions based purely and simply on what was in the best interests of the American people," Kirby said.
Article continues after advertisement
Kirby spoke from the White House podium hours after China alleged that more than 10 U.S. high-altitude balloons have flown in its airspace during the past year without its permission. American officials have vigorously denied the claim, with Kirby saying Monday, "We are not flying surveillance balloons over China."
Though the origins and purpose of the three objects most recently shot down are still unknown, their mere presence in American air space ratcheted up concerns among American national security officials in light of a massive balloon that the U.S. believes was geared explicitly for surveillance and that was shot down over the Carolina coast on Feb. 4 by U.S. fighter jets.
The Chinese allegation came after the U.S. shot down a suspected Chinese spy balloon that had crossed from Alaska to South Carolina, sparking a new crisis in bilateral relations that have spiraled to their lowest level in decades.
Since then, fighter jets also shot down objects over Canada and Alaska, and another one over Lake Huron on Sunday.