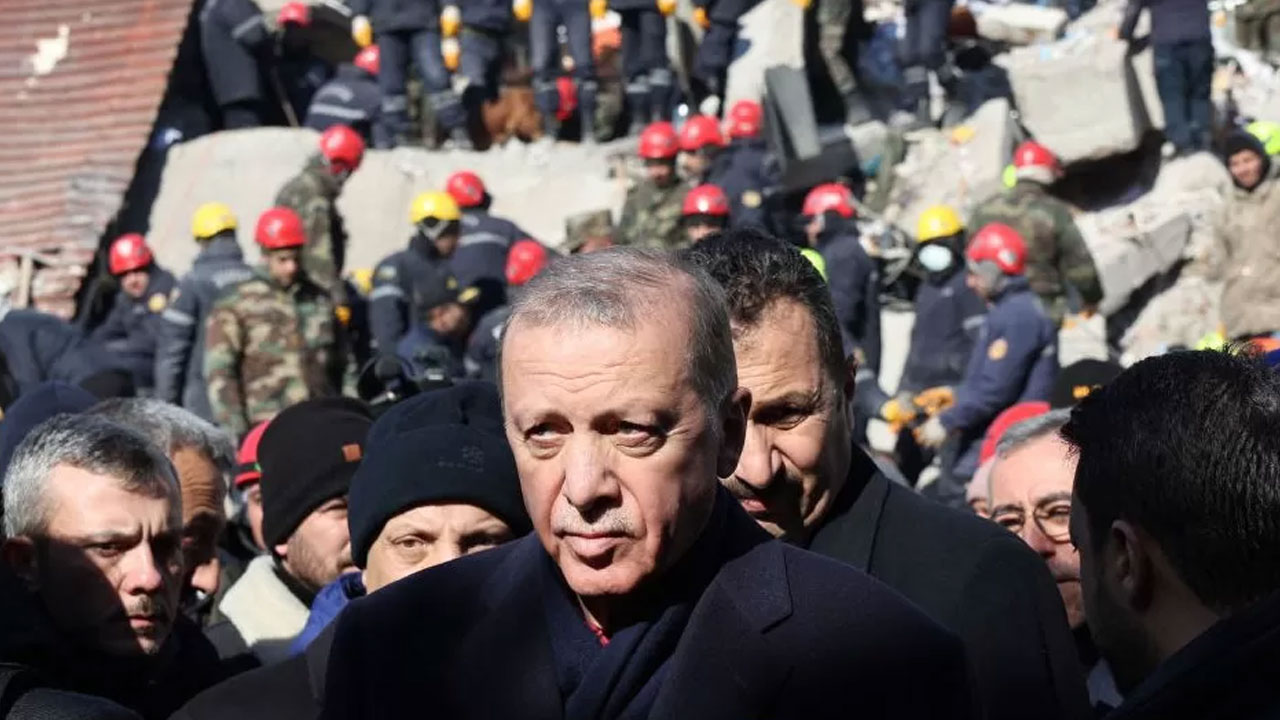 Opponents of President Erdogan say the heavy loss of life is down to politics. [Source: BBC News]
Turkey's most devastating earthquake since 1939 has raised big questions about whether such a large-scale tragedy could have been avoided and whether President Erdogan's government could have done more to save lives.
With elections on the horizon, his future is on the line after 20 years in power and his pleas for national unity have gone unheeded.
Recep Tayyip Erdogan has admitted shortcomings in the response, but he appeared to blame fate on a visit to one disaster zone: "Such things have always happened. It's part of destiny's plan."
Article continues after advertisement
Turkey lies on two fault lines and has earthquake building codes dating back more than 80 years. But last Monday's double earthquake was far more intense than anything seen since 1939. The first quake registered a magnitude of 7.8 at 04:17, followed by another of 7.5 dozens of miles away.
It required a massive rescue operation spread across 10 of Turkey's 81 provinces.
But it took time for the response to build and some villages could not be reached for days. More than 30,000 people from the professional and voluntary sectors eventually arrived, along with teams from many other countries.
More than 6,000 buildings collapsed and workers from Turkey's Afad disaster authority were caught up in the earthquakes.
Those initial hours were critical but roads were damaged and search and rescue teams struggled to get through until day two or day three.
Turkey has more experience of earthquakes than almost any other country but the founder of the main volunteer rescue group believes this time, politics got in the way.
After the last major earthquake in August 1999, it was the armed forces who led the operation but the Erdogan government has sought to curb their power in Turkish society.
Instead, Turkey's civil disaster authority now has the role, with a staff of 10-15,000, helped by non-government groups such as Akut, which has 3,000 volunteers.
The military's potential was now far bigger than in 1999, Mr Mahruki said, but left out of the planning it had to wait for an order from the government: "This created a delay in the start of rescue and search operations."
President Erdogan has accepted that search efforts were not as fast as the government wanted, despite Turkey having the "largest search and rescue team in the world right now".