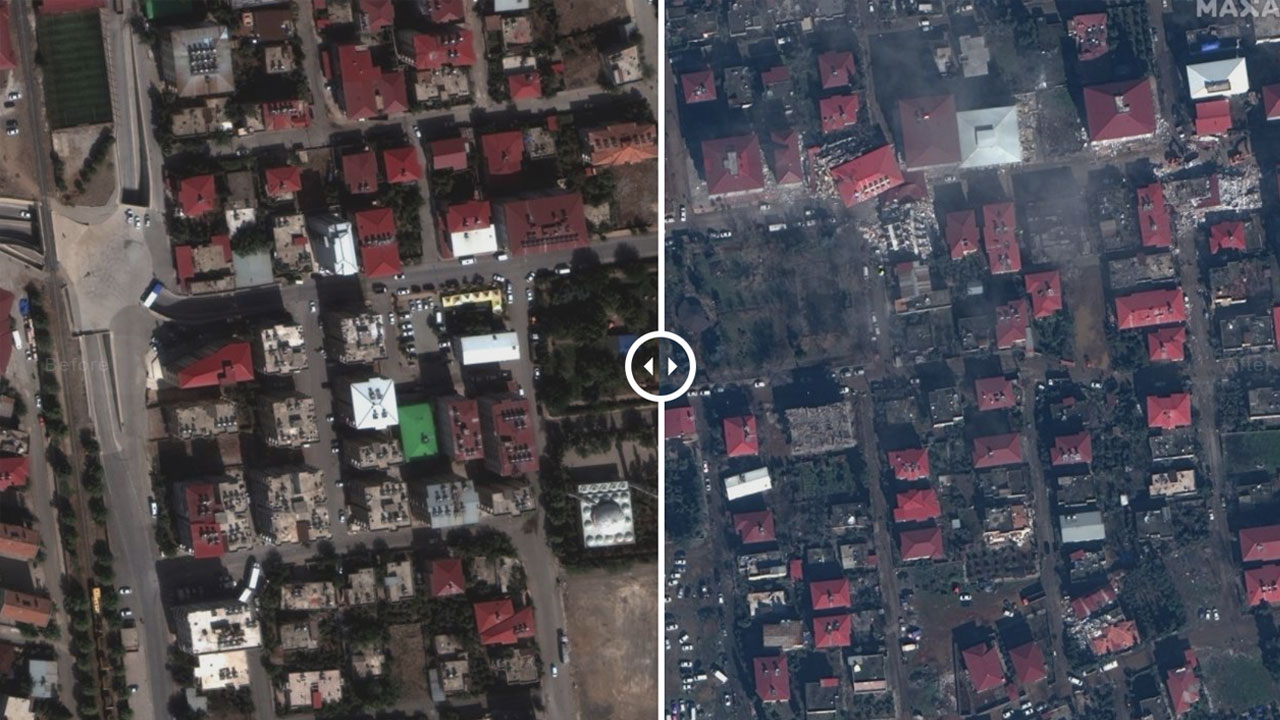 Collapsed buildings, emergency vehicles and tent shelters can be seen in new satellite imagery of earthquake-hit towns in Turkey, revealing the damage from Monday's devastating earthquake.
The images, captured by Maxar Technologies, show the towns of Islahiye and Nurdagi.
In Islahiye, dozens of buildings across the city have collapsed. In the city center, a group of residential buildings just west of the Hacı Ali Öztürk mosque appear flattened.
Article continues after advertisement
If the images are not displaying correctly, click here.
At least thirteen buildings across roughly two city blocks – all between three and five stories tall – are destroyed.
Just east of the mosque complex, two large buildings are seen destroyed.
The debris of those two buildings, four and six stories tall, litter the street. One of the roofs appears to remain intact, despite the building underneath collapsing.
Further down the street, bulldozers appear to clear another collapsed building.
Just north of Islahiye, images of the town of Nurdagi show dozens of tractor trailers on the highway.
The town's "Great Garden," normally a verdant green space with benches and shops, is now full of tents, likely to shelter survivors and emergency crews.
At least two large high-rise buildings, located just south of the park, have collapsed. Three more on the northern side of the park have also collapsed.
East of the park, a number of buildings have also collapsed.
Some buildings appear to be still standing, but have a significant amounts of debris surrounding them.
At least three buildings – all residential – have collapsed in the area around the Nurdagi District stadium.
A significant number of vehicles are seen in the area. Like in other parts of the Nurdagi, some of the buildings that are still standing have a significant amounts of debris surrounding them.
In the western section of Nurdagi, near a governmental building, dozens of tents have been constructed.
A large tent, surrounded by vehicles, is seen just outside of another building whose roof has collapsed.