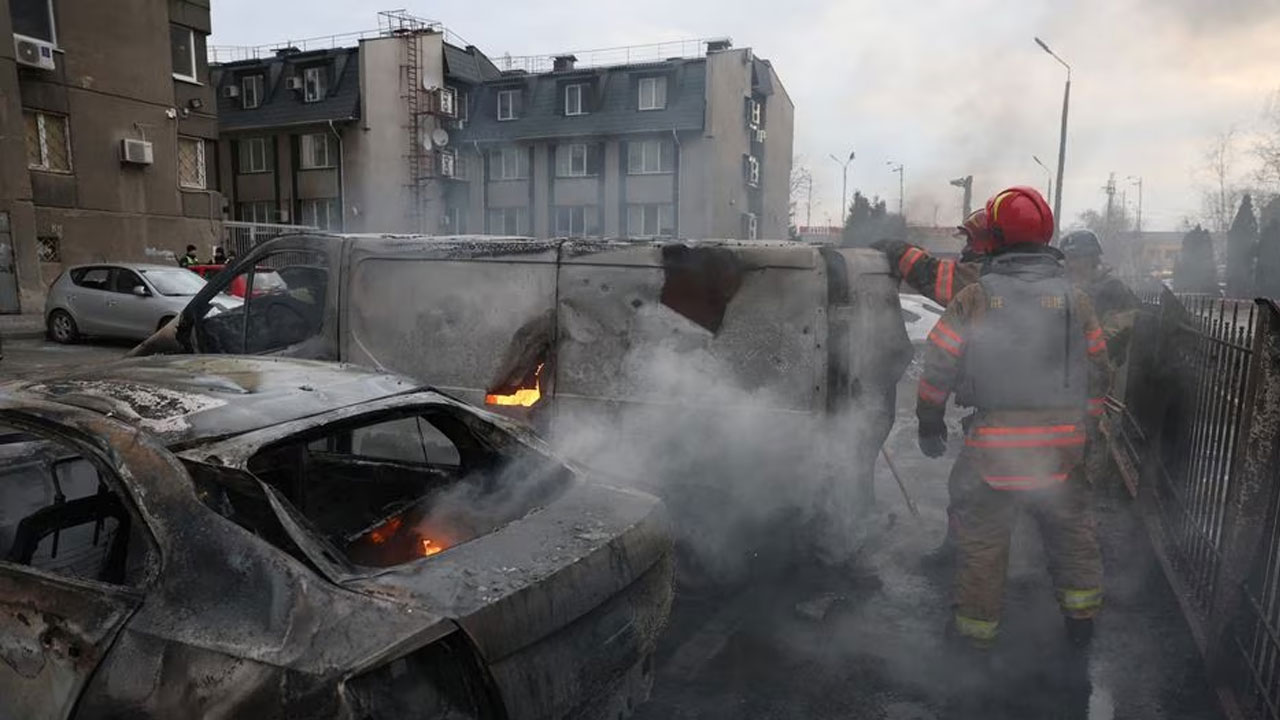 [Source: Reuters]
Russia fired a huge wave of missiles across Ukraineas people slept, killing at least nine civilians and knocking out power in an attack Kyiv said included six Kinzhal hypersonic cruise missiles, one of Moscow's most valuable weapons.
The mass strikes on targets far from the front were the first such wave since mid-February and shattered the longest calm since Moscow began an air campaign against Ukraine's civil infrastructure five months ago.
They also briefly forced Europe's biggest nuclear power plant off the grid.
Article continues after advertisement
"The occupiers can only terrorise civilians. That's all they can do. But it won't help them. They won't avoid responsibility for everything they have done," said Ukrainian President Volodymyr Zelenskiy, describing strikes that hit infrastructure and residential buildings in ten regions.
Russia's defence ministry said it had carried out a "massive retaliatory strike" as payback for a cross-border raid last week. It claimed to have hit all its intended targets, destroying drone bases, disrupting railways and damaging facilities that make and repair arms.
Villagers in Zolochiv in Ukraine's western Lviv region carried a body in a black plastic bag over the rubble of a brick house completely destroyed by a missile. They put the body into the back of a white van with another. A dog lay curled up on a carpet in the ruins.
Oksana Ostapenko said the house belonged to her sister Halyna, whose body was still buried under the rubble with two other family members.