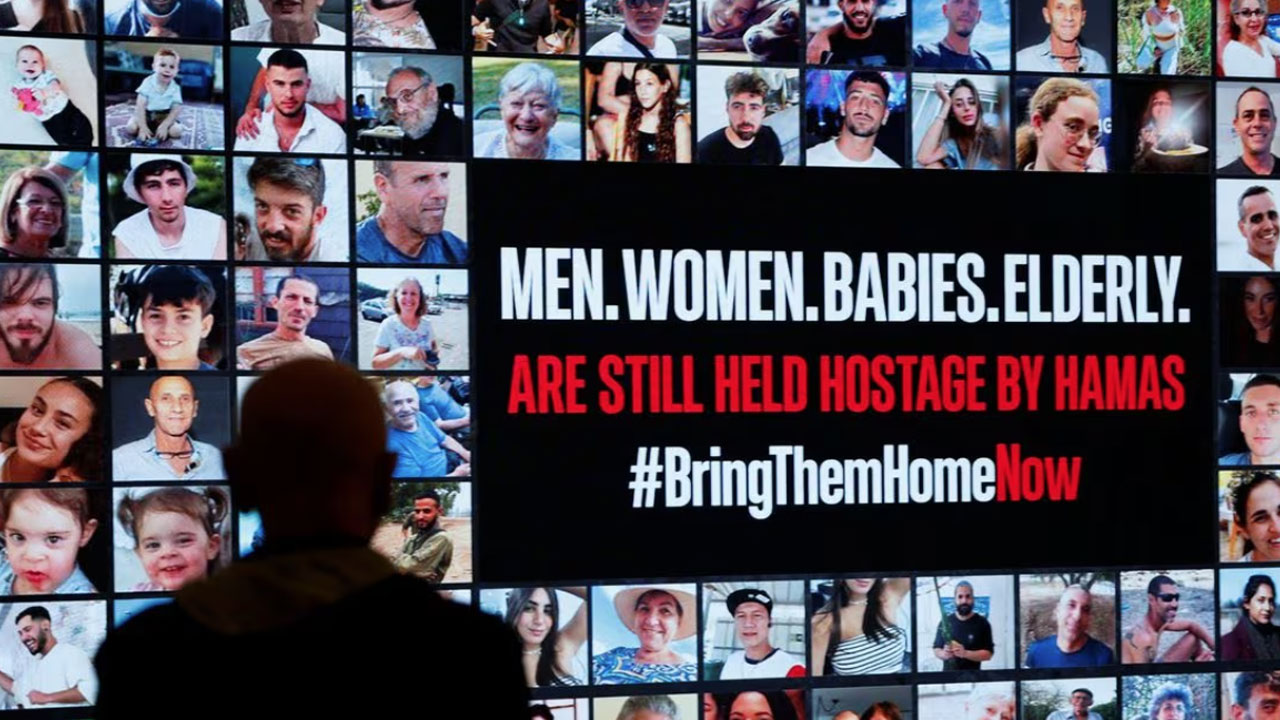 [Source: Reuters]
The leader of Hamas said on Tuesday a truce deal with Israel was close and Prime Minister Benjamin Netanyahu said he hoped for good news soon about hostages, the most optimistic signals so far of a deal to pause the war in Gaza and free captives.
Hamas officials were "close to reaching a truce agreement" with Israel and the group had delivered its response to Qatari mediators, Hamas leader Ismail Haniyeh said in a statement sent to Reuters by his aide.
Netanyahu said: "We are making progress. I don't think it's worth saying too much, not at even this moment, but I hope there will be good news soon", according to remarks released by the Israeli prime minister's office.
Article continues after advertisement
Later on Tuesday, U.S. President Joe Biden told reporters that an accord to release some of the more than 200 hostages held by Hamas was very near. "My team is in the region shuttling between capitals. We're now very close, very close, to bringing some of these hostages home very soon," he said.
Netanyahu summoned his war cabinet amid growing signs of a deal to free a number of the 240 hostages taken by Hamas militants to Gaza after their deadly cross-border raid into Israel on Oct. 7, which triggered the war.
A source familiar with the negotiations said Hamas would free 50 women and children, including some foreigners, while Israel releases 150 Palestinian prisoners, mostly women and minors, during a four-day ceasefire.
A U.S. official briefed on the discussions facilitated by Qatar gave the same figures for releases by each side, saying the 50 hostages to be freed would be mostly women and children, with fighting paused for four or five days.
There is a tentative deal but it is not final until everything is agreed upon, the official said.
It would be the first truce of the six-week-old war and the first mass release of those held by both sides.
Hamas' Oct. 7 rampage into Israeli communities near Gaza killed 1,200 people, according to Israeli tallies. In Israel's subsequent aerial blitz and invasion of Gaza, the enclave's Hamas-run government says at least 13,300 Palestinians have been confirmed killed including at least 5,600 children.
A Hamas official told Al Jazeera TV earlier that negotiations were centred on how long the truce would last, arrangements for delivery of aid into Gaza and details of the exchange of captives. Both sides would free women and children, and details would be announced by Qatar, which is mediating in the negotiations, said the official, Issat el Reshiq.
Israel's Channel 12 and Channel 13 TV stations both quoted unidentified officials as saying terms of a deal could be reached "within hours".
Mirjana Spoljaric, president of the International Committee of the Red Cross, met Haniyeh in Qatar on Monday to "advance humanitarian issues" related to the war, the Geneva-based ICRC said in a statement. She also separately met Qatari authorities.
The ICRC said it was not part of hostage negotiations but as a neutral intermediary it was ready "to facilitate any future release that the parties agree to".